Why The Costumes On The Walking Dead's Final Season Mean More Than You Think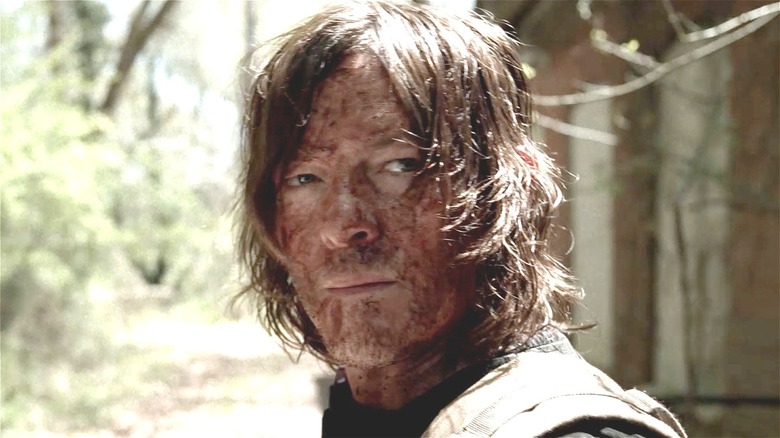 AMC
The costumes on "The Walking Dead" have always tended toward utility over everything else. Style is always secondary to function among zombie apocalypse survivors. There have been some iconic pieces of clothing, like Daryl's biker vest or Negan's leather jacket, but the show's costumes have typically tended toward drab, nondescript tactical gear.
During the AMC horror drama's eleventh and final season, costume designer Vera Chow is switching things up by injecting a degree of diversity that the show's wardrobe hasn't had before.
In an interview with The Hollywood Reporter, Chow, who joined the show toward the end of Season 10, explained how she has started intentionally sourcing wardrobe items from businesses owned by women and members of the BIPOC and LGBTQ+ communities, which hadn't previously been part of the buying process on the show.
"A show like "The Walking Dead" has such a giant platform," Chow said. Millions of people watch the show and follow it on Instagram, which means the brands Chow is sourcing from will be exposed to much larger audiences than they would be otherwise. Chow is using the show's enormous platform to lift up underrepresented designers.
The Walking Dead is dressing differently this season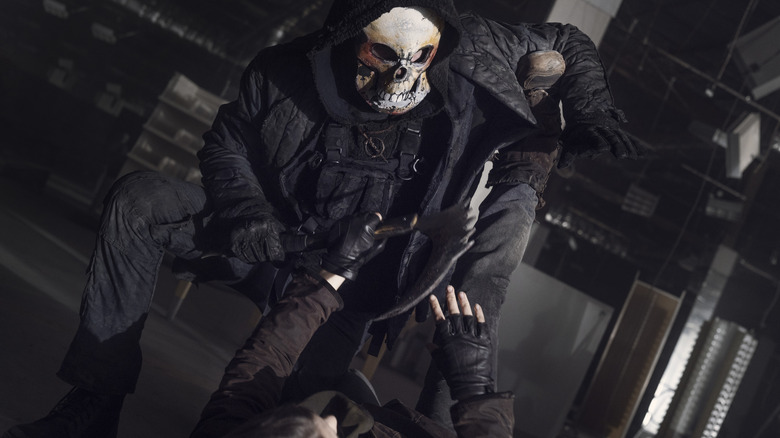 Josh Stringer/AMC
Chow told THR that some of the designers she's featuring on "The Walking Dead" include Lagos, Nigeria-based womenswear designer Imad Eduso; Goa, India's ethical and sustainable festival gear brand Butcher Apparel; British Asian designer Bernice Pan's sustainable fashion brand Deploy London; Hong Kong Rick Owens acolytes Hamcus; Native American-owned fashion brand B.Yellowtail, which Chow described as her favorite; and vibrant knitwear brand YanYan.
Chow said that buying from designers and talking to them about the show helps her own design process, as it forces her to think more deeply about character. "I feel like that actually helps me think about the characters more than just plowing through a Bloomingdale's and being like, 'This looks like Yumiko.' 'This looks like Daryl.' 'This looks like Carol,'" she said. "This helps me really curate."
She wouldn't give any details about which character is wearing what in order to avoid any spoilers, but she'll be tagging and crediting the brands used on her Instagram account after episodes air. So if you want to dress like a character on "The Walking Dead," Vera Chow will help you do it.
Chow also posts interesting behind-the-scenes info on Instagram, like detailing the process of aging a shirt worn by Norman Reedus, which she described as putting "7 years of adventure" into the shirt in two hours.