The Grace And Frankie Star Who Almost Played Rick In The Walking Dead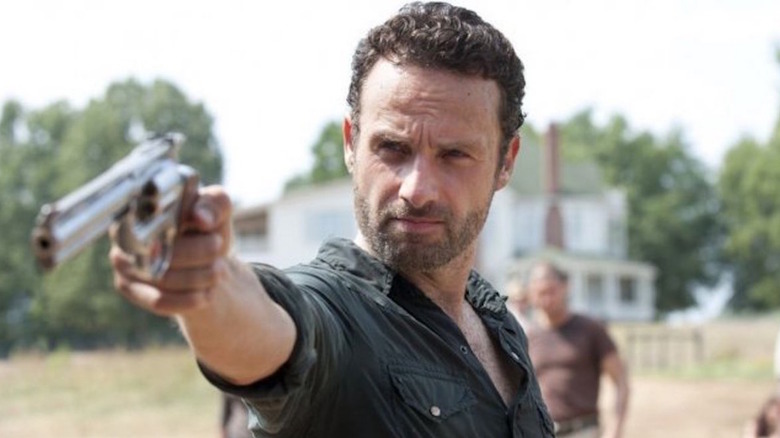 AMC
Over the years, "The Walking Dead" has become a television juggernaut, luring viewers in with its high-tension story arcs and compelling slate of characters. Like most forms of zombie media, gruesome deaths and shocking plot twists abound. However, the strong, dynamic personalities on the show are what consistently elevate the writing from a simple bloodfest to a story of heart and tragedy, and even after more than a decade on-screen, viewership has far from waned. In fact, a few episodes into its 11th and final season in 2021, television metrics revealed that "The Walking Dead" was the most in-demand show in the world (via Forbes).
For most of "The Walking Dead," Andrew Lincoln's Rick Grimes persevered as the stalwart protagonist, committed to survival no matter the cost. During his tenure on the show, Lincoln wholly embraced the role of antihero, delving into the morally gray facets of his character with a nuanced, steady performance. While not always the fan-favorite choice, he was arguably the lynchpin upon which most of the characters pivoted. Even after his exit, "The Walking Dead" chief content officer Scott Gimple revealed plans for a three-movie project centered on Grimes (via The Hollywood Reporter). When taking all this into account, it's difficult to imagine any other actor tackling the role. However, one of the stars of "Grace and Frankie" tossed their hat into the ring during early auditions for the show.
Ethan Embry auditioned for Rick before landing a role on "Grace and Frankie"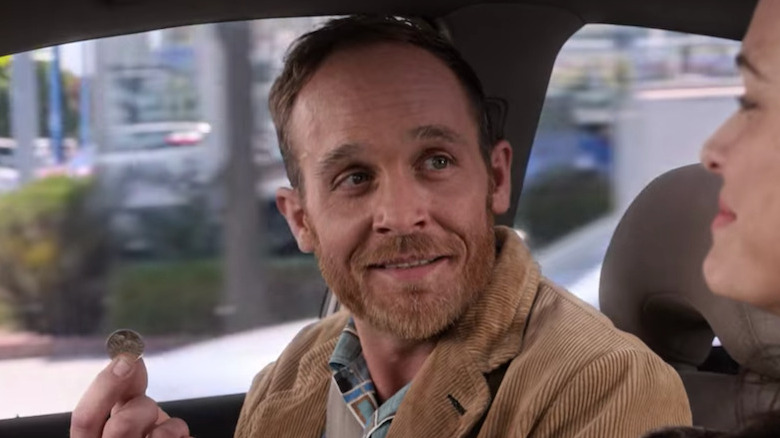 Netflix
Known as the lovable, if misguided, son of Lily Tomlin's Frankie on the hit Netflix show, Ethan Embry originally tested for the gritty Rick Grimes on "The Walking Dead" (via Uproxx). Although he never got to wear Rick's iconic sheriff's hat, Embry did make a splash on "Grace and Frankie," returning each season as a kindhearted foil to pricklier characters like Jane Fonda's Grace or June Diane Raphael's Brianna. As Coyote Bergstein, Embry consistently remains an endearing key player in the Netflix series, depicting a man working to stay sober and unearth his passions in life.
Embry did eventually make an appearance in the zombie wasteland of Virginia. He later joined "The Walking Dead" in Season 6 for a one-episode arc as Carter, a resident of Alexandria who clashes with Rick. Of course, fighting with the starring ensemble never ends well for visiting characters, as seen when Embry's Carter ultimately perishes after getting his face eaten by one of the undead. Thankfully, viewers can always return to "Grace and Frankie" to watch Embry flourish as a wholesome goof in the undeniably safer terrain of an apocalypse-free California.