1883's LaMonica Garrett Would Love To Portray This DC Superhero - Exclusive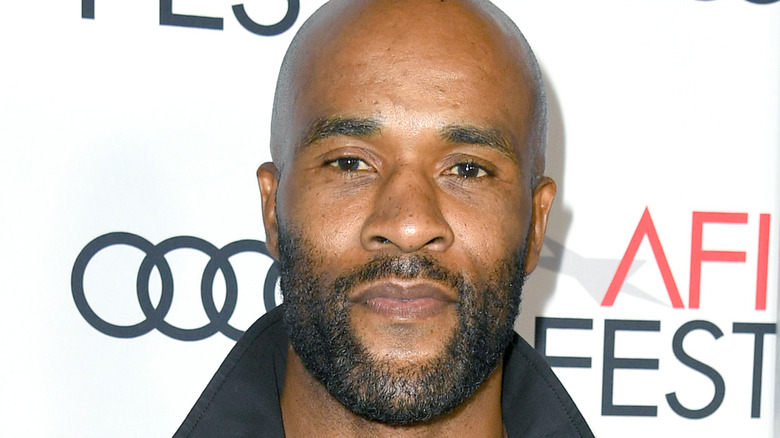 Kevin Winter/Getty Images
As the tough but affable Thomas on the hit show "1883," LaMonica Garrett gets to live out all of his cowboy fantasies in a Wild West setting alongside big name stars such as Sam Elliott, Tim McGraw, and Faith Hill. The series, which streams exclusively on Paramount+ and is the origin story of the wildly popular "Yellowstone," takes viewers on a harrowing trip along the Oregon Trail with a group of pioneers looking to settle in a new land.
While "1883" may arguably be his biggest role yet, Garrett has previously appeared on such high-profile fare as "Sons of Anarchy," "Designated Survivor," and the CW's Arrowverse, in which he portrayed Monitor/Anti-Monitor on "Batgirl," "The Flash," and "Legends of Tomorrow." That involvement in the DC Comics Universe prompted Looper to ask Garrett during an exclusive interview whether playing an action-oriented superhero or villain interested him more. Here's what he had to say.
LaMonica Garrett dresses up as the Green Lantern every Halloween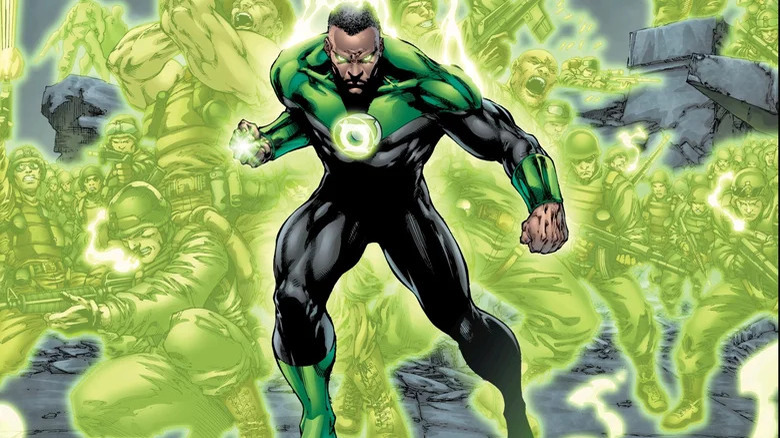 DC Comics
When posed with the question of which superhero or villain LaMonica Garrett would love to portray — in the Marvel, DC, or even "Star Wars" universes — the "1883" actor replied, "My dream role in any setting would be to play John Stewart, Green Lantern."
Green Lantern is the name of several DC Comics superheroes, commonly depicted as members of the Green Lantern Corps, an intergalactic law enforcement agency. They fight evil with the help of magic rings that grant them an assortment of powers, such as flight and aura force-field generation. John Stewart was created in the 1970s as only the second African-American superhero to appear in DC Comics.
It's a role Garrett would love to help bring to life — and sometimes, he does on his own time. "I'm this huge, huge John Stewart fan," says Garrett. "Every Halloween I dress up as John Stewart, it seems like." So, if his superhero dream ever comes true, Garrett admitted, "Green Lantern would probably be the pinnacle for me. I could hang them up after that and drink a beer somewhere on the beach."
All 10 episodes of LaMonica Garrett's latest series,"1883," are now streaming exclusively on Paramount+.