Vikings: Valhalla's Frida Gustavsson And Caroline Henderson On Their Characters' 'Beautiful' Relationship - Exclusive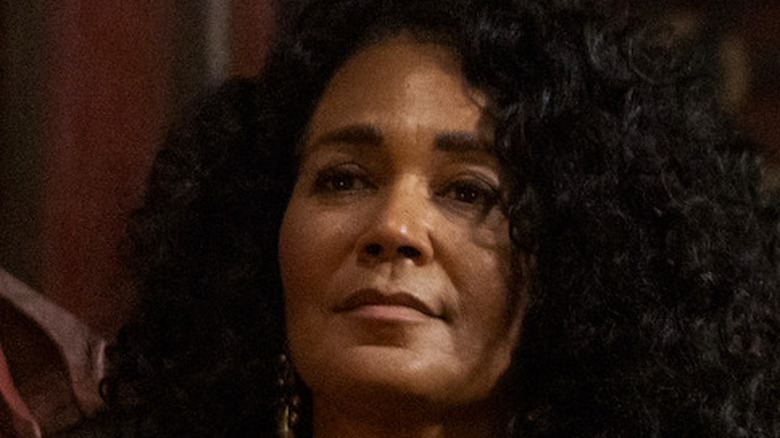 Bernard Walsh/Netflix
One of the most unexpected but rewarding parts of Netflix's historical drama "Vikings: Valhalla" is the budding relationship between the wise leader of Kattegat, Jarl Haakon, and the strong-willed Viking Freydis Eriksdotter, who has newly arrived from Greenland. From the moment they meet, Jarl Haakon seems to see something special in Freydis, and soon Haakon takes Freydis under her wing, guiding her as she becomes a fierce shieldmaiden in Haakon's army.
It was every bit as exciting for the women who play Freydis and Haakon, Frida Gustavsson and Caroline Henderson, respectively, to bring their characters' mentor-mentee relationship to life as it is for viewers to watch it. Both actors were born in Stockholm, Sweden, and as a result, found a great deal of common ground that enabled then to forge a friendship both on screen and in real life.
In an exclusive interview with Looper, Gustavsson and Henderson discussed what they appreciated most about working together on "Vikings: Valhalla."
Becoming 'a little family'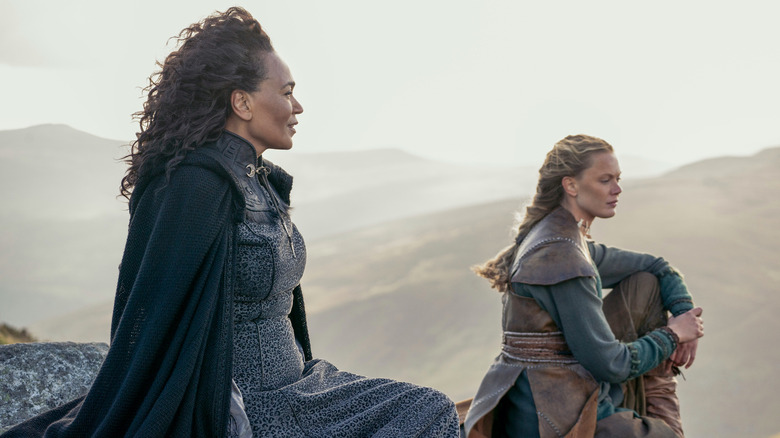 Bernard Walsh/Netflix
While there's no telling whether or not two actors will bond once they get on set, Gustavsson said the love and respect between her and Henderson was immediate. "First of all, I think it's unfortunately incredibly rare that you get to see two strong female characters, well, in any show, but then also to have them work together and respect each other and not be antagonistic against each other," Gustavsson observed. "Meeting Caroline was really like love at first sight. I've had the fortune of becoming a really good friend with her, and she comes across everything in her life with such integrity and poise and intelligence. It couldn't go wrong."
Gustavsson found the pair's shared background enabled them to connect. "I feel like we instantly became very close," Gustavsson shared. "We share our language together. We come from the same place. We have a big frame of references that was something that only the two of us had, which was really beautiful, especially [because] we are filming in a pandemic when you're isolated from the world and you're isolated from your family. We really had that opportunity to become a little family ourselves."
Henderson concurred and added that she rooted for Gustavsson in the same way her character rooted for Freydis. "That's the most beautiful part. That reflects, also, when you see them together," Henderson noted. "Sometimes, you don't have to act those emotions, because I felt the pride of Freydis and Frida when she fights, when [her] mission [is] completed, I felt like, "Yeah!' both as Caroline and as Jarl Haakon. That was the beauty of it."
The eight-episode first season of "Vikings: Valhalla" is now streaming on Netflix.