James Wan Gives An Update On The Conjuring 3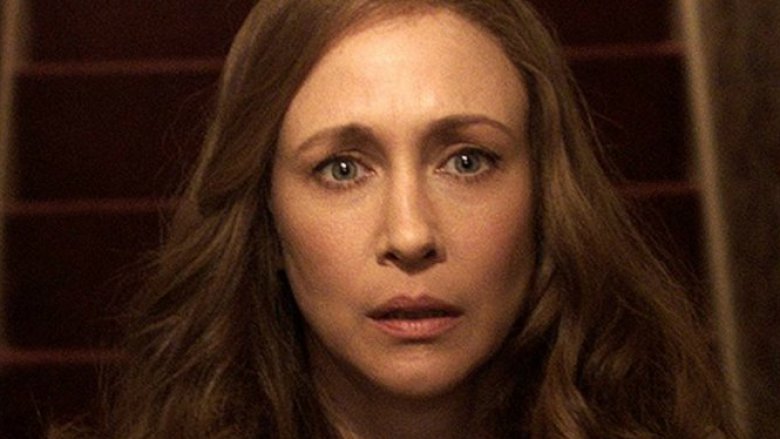 James Wan may be hard at work on Aquaman right now, but that doesn't mean that he has forgotten about the Conjuring franchise. The director gave an in-depth conversation about the franchise in a recent interview with Entertainment Weekly, revealing that he is still working on a third film in the central series and discussing where some of the spin-offs currently stand.
The Conjuring first began scaring up viewers in 2013, with the first film in the series– directed by Wan– grossing over $300 million worldwide. The movie was quickly followed up by a spin-off Annabelle, about one of its most terrifying characters, with Wan working as a producer. The director later returned for 2016's The Conjuring 2, which will see a spin-off soon in the Corin Hardy-directed The Nun, along with a second spin-off in the upcoming The Crooked Man. The wildly successful Annabelle, meanwhile, will get a sequel this week with Annabelle: Creation, which Wan once again produced.
"When we were starting out, when we made the first Conjuring, we always kind of quietly, jokingly, among ourselves, felt that the world of the Warrens, and all the interesting artifacts they have in their haunted room, could have their own stories and therefore spawn movies," Wan said. "We had hopes and aspirations but we never thought in our wildest dreams that we could actually go on and do it."
Those wildest dreams are definitely coming true with the success of Annabelle and with the likely success of Annabelle: Creation, which already has positive reviews from early screenings. Talitha Bateman will star as one of two friends terrorized by the titular doll in Annabelle: Creation, with Wan saying that the actress earned the part after nearly landing Madison Wolfe's role in The Conjuring 2. The sequel's director, David F. Sandberg, was also someone who Wan was familiar with from his past work, having worked as a producer on his Lights Out. "David felt he could do something unique, and different, and bring his own vision to the sequel of Annabelle, and I think it worked out really well," he said. 
While Wan says that The Nun is currently in post-production, The Crooked Man is still waiting to get off the ground. Wan says that it is in its "early stages" but they do already have an "exciting story." "What we want to do, with The Conjuring universe, is we want each of our little offshoots to have a very different flavor, right?" he said. "With The Crooked Man, I would love to push it more down somewhat of that dark fairytale, and more whimsical, subgenre. I love the idea that, within the Conjuring universe, each of our little movies all have their own flavor, so that way they don't feel like they're the same films." 
Wan says that, despite the spin-offs, he hasn't forgotten about the central piece of the franchise. He says he's been "working hard" on The Conjuring 3, adding that those films are "still the mothership and the mothership needs to be strong." Wan says that they are hashing out a script and want to make sure that it's in "a really good place" before moving forward. "With how much people have loved the first two Conjurings, I don't want to rush in to the third one if possible," he said. When The Conjuring 3 does happen, it will be missing a key piece of the puzzle, though– Wan says that he likely will not direct due to his other projects. "I'm going to be working on Aquaman for a year and half," he said. "I just don't see that as a reality."
While Wan's work in superheroes has pulled him a bit away from The Conjuring universe, it has given him a bit of an idea– an Avengers or Justice League-style team-up between the universe's spooky creatures. "If I could pull off an Avengers of the Conjuring universe, I would love for that to happen," he said. "We'll see. It could be fun." 
While we wait to be terrified by the future of the Conjuring universe, see some horror roles that really messed with actors' heads.