Robert Pattinson Reveals The Villain He Wants To Fight Next In The Batman 2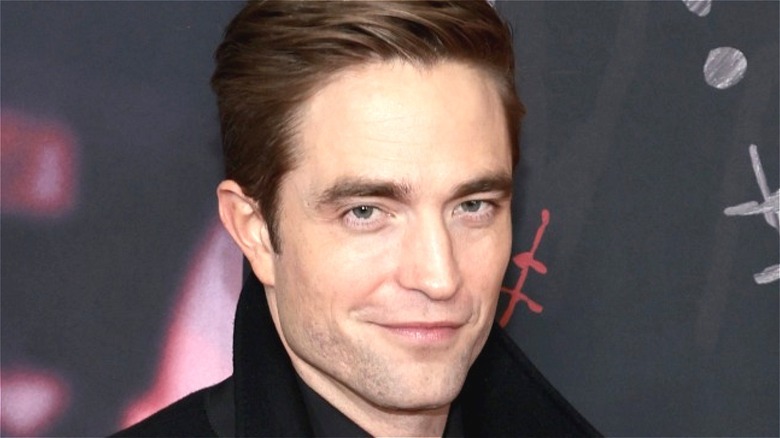 Dimitrios Kambouris/Getty
Today marks the long-awaited theatrical release of "The Batman." And that means we can finally start talking about "The Batman 2." Sure, that might seem a bit premature given that a sequel to Matt Reeves' hard-noir Gotham saga hasn't actually received a green light from Warner Bros just yet, but there's virtually no chance the studio doesn't give a sequel the thumbs up. Given the positive critical response to "The Batman" and the film's lofty box office projections, that thumbs up may well come before the weekend's end.
Likewise, "The Batman" clearly leaves all doors open for a follow-up movie because, well, one simply does not kill Batman when Robert Pattinson has just stepped into the role. In any case, Pattinson himself got caught talking about "The Batman 2" in a recent Vanity Fair video that found him, Paul Dano, Zoë Kravitz, and Jeffrey Wright responding to fan theories about the just-released movie. And in response to one theory, Pattinson let slip which Batman foe from the DC Comics realm he wants to face off against in a sequel.   
Pattinson wants to take on the Court of Owls in The Batman sequel
Seems the Gotham City baddies Robert Pattinson most wants to take on in a sequel to "The Batman" is The Court of Owls. If you're unfamiliar with that crew, they're a secret society comprised of Gotham's most influential families that's more or less been pulling the strings on any and every major event in the city for centuries. Though they played a big role on Fox's "Gotham," The Court of Owls has never appeared in a "Batman" movie, so the minds behind the sequel could really bring something fresh to the table by including them. 
As it was, Pattinson's comments came in response to a not-so-far-fetched fan theory that involved Thomas and Martha Wayne serving as the heads of The Court of Owls. At the mere mention of The Court, Pattinson promptly interjected, "Oh, I like that one." Pattinson and Dano then shared a moment geeking out over The Court's DC Comics run before Pattinson seemed to tease their appearance in the sequel, stating, "I was definitely thinking Court of Owls is probably gonna be in the sequel. It definitely seems like — I mean, I am literally just guessing, I just keep saying it."
Pattinson definitely walks himself back a bit after letting that initial Court of Owls comment slip, so make of his statements what you will. Per Dano's not-so-winking reaction, it seems the organization may even have made a shadowy appearance in "The Batman." And now we need to re-watch "The Batman" as soon as possible.