The CSI Character You Probably Forgot Liev Schreiber Played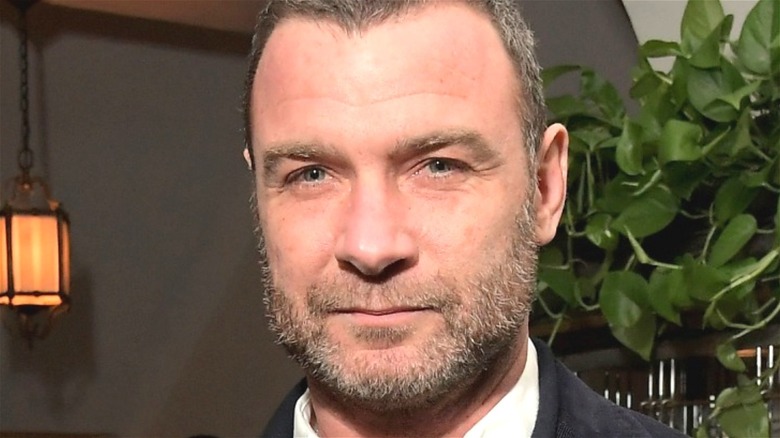 Charley Gallay/Getty
Liev Schreiber is a familiar and respected name, not just in Hollywood, but also in the worlds of independent film and theater. Before high profile roles like Victor Creed in "Logan," Marty Baron in "Spotlight," or even Cotton Weary in the "Scream" franchise, he was getting recognition in indie films like "Walking and Talking" and "Daytrippers." Meanwhile, Schreiber's Broadway career began all the way back in 1993 in the play "In the Summer House," and the actor eventually went on to win a Tony Award for his role in the 2005 revival of "Glengarry Glen Ross" (via IBDb).
These days, Schreiber is well-known for playing the lead role on the Showtime series "Ray Donovan." Although the gritty drama has made him a fixture of the small screen for most of the 2010s, the show is actually one of Shreiber's only major starring or recurring parts on a TV series. His first came in 2007 when he had a four-episode stint on the then mega-hit crime procedural "CSI: Crime Scene Investigation," a role he got when the show's producers were looking for someone to temporarily replace series star William Petersen, who was on hiatus doing a play of his own at the time (via Entertainment Weekly). The show not only gave Schreiber the opportunity to play an intense and tragic character, but he was even able to give his own input on the role. 
Liev Schreiber asked for his CSI character to be redeemed
Letting their guest star help mold the character and storyline wasn't something that "CSI" usually did, but considering Liev Schreiber had, by that time, already proven himself to be a creative force in the entertainment industry, it made sense to let him. "It's something we hadn't tried before, but we wanted to make the creative process as exciting for him as possible," executive producer Naren Shankar told Entertainment Weekly back in 2007. Schreiber also knew exactly what kind of arc he wanted his character, Michael Keppler, to have. "I thought it would be nice to play a redemptive character," Schreiber said, "because I've played so many who aren't."
Michael Keppler showed up to be a fill-in crime scene investigator while Supervisor Gil Grissom (William Petersen) was out on sabbatical. Prior to his stint in Las Vegas, Keppler had committed a revenge killing against a man who he believed had assaulted his girlfriend who later committed suicide. He helped his girlfriend's father, Frank (Len Cariou), cover up that murder, as well as other crimes. However, eventually, Keppler discovers that Frank was the one who had assaulted his own daughter, and that he had framed the man who Keppler killed for the crime. When Keppler discovers that Frank is about to murder again, he's able to stop him, although Keppler himself is killed in the process. Still, in bringing down his former accomplice, Keppler manages to redeem himself, just the way Schreiber wanted.
If you or anyone you know is having suicidal thoughts, please call the National Suicide Prevention Lifeline​ at​ 1-800-273-TALK (8255)​.