Hollywood Says Goodbye To Chris Hardwick's @Midnight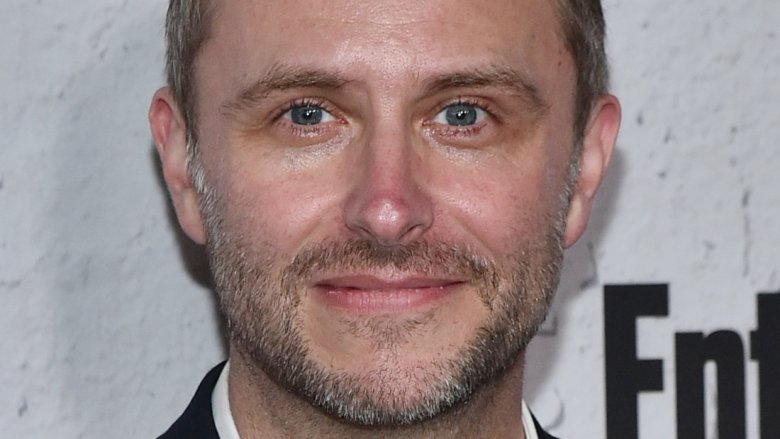 Getty Images
Chris Hardwick's beloved series @midnight will air its final episode on Friday, and Hollywood has taken to social media to bid the show farewell. 
In mid-July this year, Comedy Central confirmed that @midnight, which kicked off back in 2013, had been canceled after four seasons, and that the August 4 airing would be the series' last hurrah. The news hit Hardwick, who has hosted the late-night panel gameshow that frequently brought on comedians and actors since its first episode, especially hard. 
"@midnight has meant the world to me these last four years. It has been a dream to come to work 600 times to make inappropriate jokes about the Internet with my fellow comedian friends. I could not be more proud of this show, staff and crew and at the end of the day, I think we accomplished everything we wanted to accomplish. Spiritually it just feels like it ran its course — I'm not sure we had many more hashtag games in us (which may actually be a relief to anyone whose twitter feed gets overrun every night)," Hardwick previously said in a statement (via The Hollywood Reporter).
On the eve of the show's finale, which marks the 600th episode of @midnight, Hardwick expressed his overwhelming gratitude. "Our final @midnight airs at midnight tonight! [I] was honored to share the stage [with] these brilliant comedians I'm proud to call friends! Oh, and HUGE thanks to Comedy Central who gave us an hour for our farewell show tonight! I may have even gotten to play hashtag wars finally..." wrote Hardwick in a series of tweets. One included a photo featuring Hannah Hart, Jermaine Fowler, Weird Al Yankovic, Ron Funches, Rob Huebel, Paul Scheer, Riki Lindhome, Paul F. Tompkins, Wil Wheaton, and Scott Aukerman.
Tompkins tipped his hat to the series, and told fans on Twitter to tune into the finale: "I'm so f***ing happy that I'm on the series finale of @midnight tonight AT MIDNIGHT. Tune in and watch me be my usual boss b**** self!
Wheaton kept it light but still sentimental, writing on Twitter, "Hey nerds, I wanted you to know that I'm on the series finale of @midnight tonight. I make some jokes. We have fun."
Silicon Valley actor Kumail Nanjiani tweeted, "Farewell @midnight. You introduced a whole generation of comedy fans to their favorite comedians. Thanks [Chris] Hardwick and everyone else involved."
Comedian Marcella Arguello thanked Hardwick for allowing her to let her freak flag fly on @midnight. "Hey, @midnight, most people tell me to tone it down and y'all told me to turn it the f*** up. Thanks for always letting me be me," she said on Twitter.
Veep and Fresh Off the Boat star Paul Scheer commended Hardwick's talents on the series: "What a fun way to end this great show. Watch tonight. Cheers to @midnight & the talented [Chris] Hardwick for creating a place to do bits nightly."
Though @midnight is coming to a close, Hardwick still has a pretty packed schedule, hosting AMC's Talking Dead, Talking Saul, and Talking Preacher. He also hosts The Wall and has his hands in another project at NBC, The Awesome Show. 
As we count down the hours until the final episode of @midnight, take a look at the things you may not know about Chris Hardwick.