Comedy Central Cancels @Midnight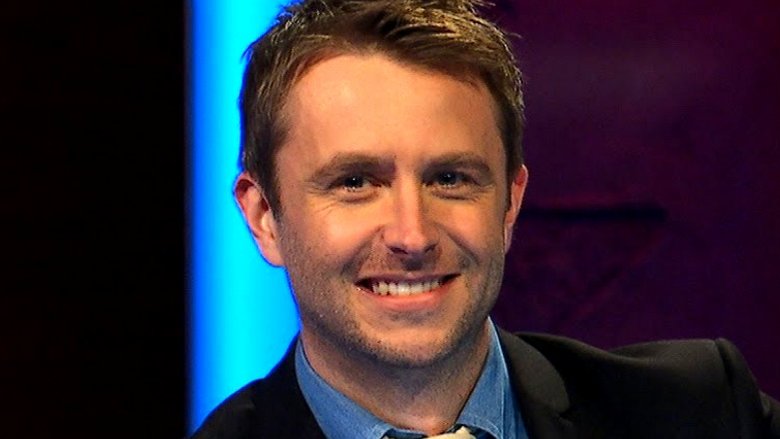 Points are no more. According to The Hollywood Reporter, Comedy Central has canceled Chris Hardwick's late-night gameshow @midnight, with the Aug. 4 episode set to serve as the series' finale.
@midnight was a panel game show which regularly brought on comedians and actors to compete in a number of challenges, most notably social media hashtag wars. Throughout the show, Hardwick would award contestants points, with the winner getting to take over the Internet for the next 23.5 hours. (At least, in the heads of the @midnight audience.) The show won two Primetime Emmys for Outstanding Creative Achievement in Interactive Media throughout its run. 
"We thank Chris, [executive producers] Tom Lennon, Ben Garant, and our partners at Funny Or Die, Serious Business and Brillstein Entertainment Partners for an incredible four seasons and 600 episodes of one of the best showcases for comedians on TV," Comedy Central said in a statement about the cancelation.
@midnight had already survived a number of shake-ups in Comedy Central late night, including the ending of The Colbert Report in 2014, Jon Stewart's departure from The Daily Show in 2015, and the cancelation of Colbert Report replacement The Nightly Show with Larry Wilmore last August. It is unclear what will replace @midnight, although Comedy Central does have a new political talk show in the works from The Daily Show's Jordan Klepper. Deadline reports that, should it get renewed, Anthony Atamanuik's The President Show could take over the midnight slot once Klepper's show launches.
For Hardwick, the cancelation of @midnight hit hard, with the actor and comedian saying in a statement that the show has "meant the world" to him over the last four years. "It has been a dream to come to work 600 times to make inappropriate jokes about the Internet with my fellow comedian friends," he said. "I could not be more proud of this show, staff, and crew and at the end of the day, I think we accomplished everything we wanted to accomplish."
However, Hardwick still seems ready to see the show go off the air, saying that "spiritually, it just feels like it ran its course." "I owe such a huge debt of gratitude to Comedy Central and [president] Kent [Alterman] for taking a chance on the show, always being great partners and allowing us to exit mutually, which is rarely a gift you are given in this business," he continued. "I will certainly miss awarding POINTS! to people nightly, so please understand if you see me randomly shouting it at strangers in public after Aug. 4."
Hardwick still has plenty of other projects in the works, hosting AMC's Talking Dead, Talking Saul, and Talking Preacher, along with recent addition Talking with Chris Hardwick. He also hosts NBC's game show The Wall and is currently working on another show for the network, The Awesome Show. While we ponder just how, exactly, Hardwick manages to do it all, read up on some things you didn't know about him.