Things You May Not Know About Chris Hardwick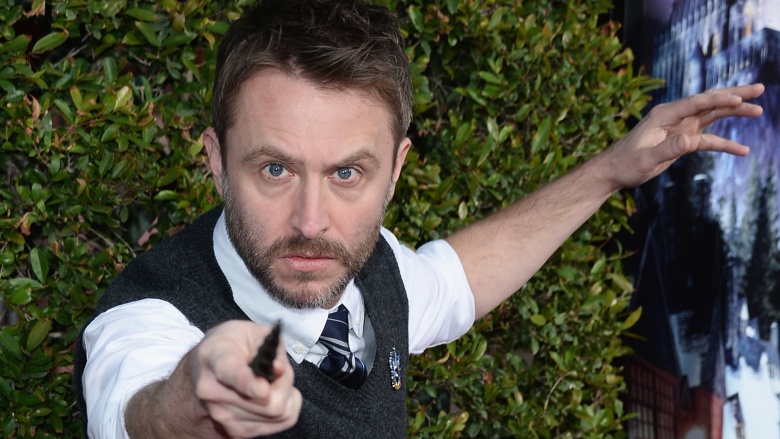 Getty Images
We may receive a commission on purchases made from links.
Chris Hardwick is the king of the Nerdist empire and AMC's live talk shows. He's hosted Talking Dead, Talking Bad, Talking Saul, Singled Out, @midnight, and many other similar shows, but there's a lot more to him than that. Let's go beyond the mic and the suit and take a look at some of the things you probably didn't know about Chris Hardwick.
Bowling is in his blood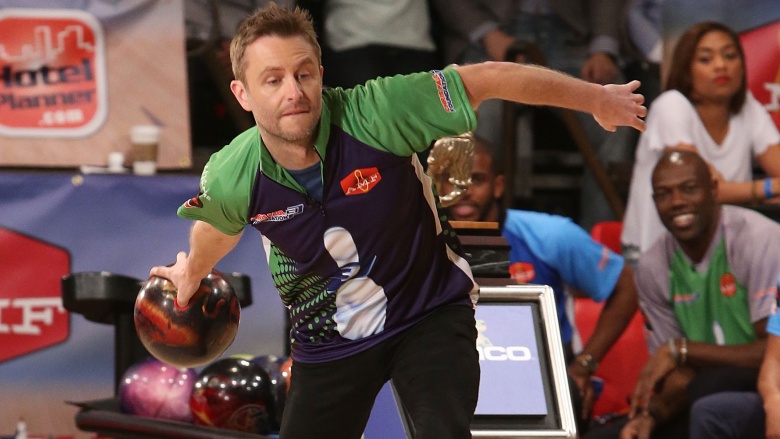 Getty Images
For a guy who has done just about everything in show business, there's actually one career path that Chris Hardwick never took: professional bowling. Sure, most people don't go into bowling as a career path, but Chris actually had pretty good reason to consider it. His parents met at a bowling alley owned by his grandfather. Chris' father, Billy Hardwick, was a professional bowler who won 18 Professional Bowlers Association titles and was elected into the PBA Hall of Fame in 1977. Nowadays, Chris is in his own lane, bowling a 300 as a live television host.
He's an actual philosopher!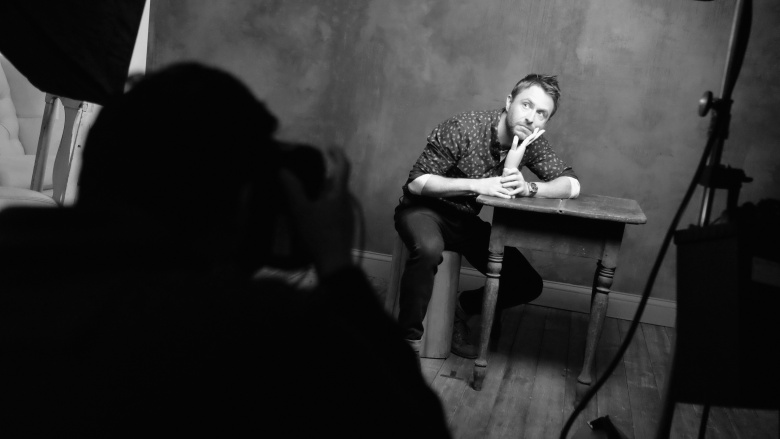 Getty Images
Chris Hardwick has built a whole career around his ability to talk philosophy on just about any nerdy topic under the sun. Unlike most media pundits, Hardwick is an actual philosopher. Seriously, he received a degree in Philosophy from UCLA, where he was a member of the Chi Phi Fraternity. Why philosophy? "It's perfect for comedy," Hardwick told the Chicago Tribune. "It forces you to deconstruct." Likewise, Hardwick himself is perfect for comedy.
He was once Wil Wheaton's roommate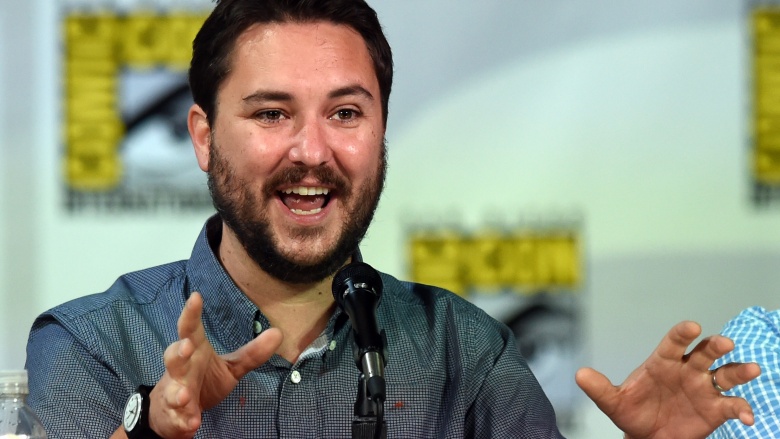 Getty Images
If there's anyone who carries the nerd flag as high and proudly as Chris Hardwick, it's Wil Wheaton, host of TableTop and famous for playing Wesley Crusher on Star Trek: The Next Generation. Like Hardwick, Wheaton has made an entire career—and life—out of being a nerd. Amazingly enough, the two geek icons were actually roommates in college. Fittingly, they met in an appropriately nerdy way, in line to see the 1990 horror-comedy film Arachnophobia. Small world, right?
He got his big break hosting MTV's Singled Out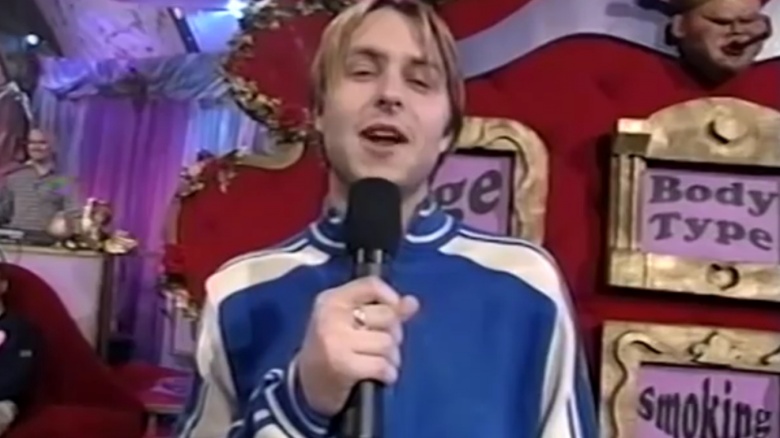 Once upon a time, there was this magical device called "radio," which was like a continual live podcast stream. In the early '90s, Chris Hardwick got his big break in the world of entertainment when he became a popular DJ at the influential KROQ 106.7 in Pasadena, California. Hardwick's popularity in radio brought him to the attention of MTV, which hired him to co-host their dating show, Singled Out, alongside Jenny McCarthy. The rest is history! Well, sort of...
He struggled with alcohol addiction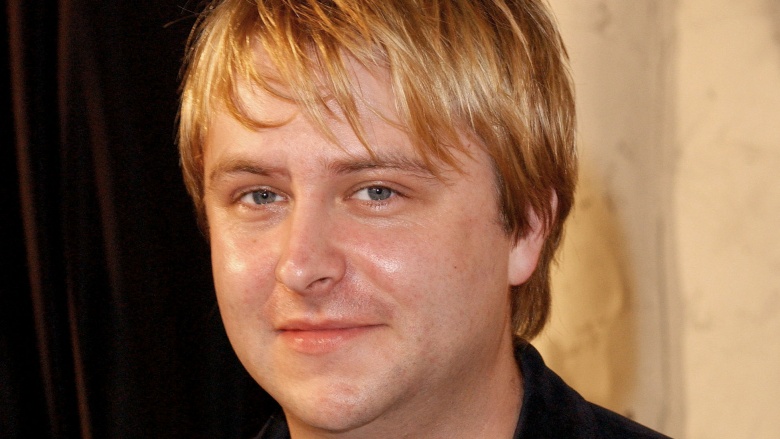 Getty Images
After his stint as host of MTV's Singled Out came to an end, Hardwick's life went into a tailspin due to alcohol addiction, a fact he openly speaks about. He put on weight and found himself in a personal and professional rut. Finally, he decided to kick alcohol entirely and go sober. "I knew that I had two choices: I could continue living the way I was living and die pickled and unemployed, or make sweeping changes with the hope of salvaging my life," he wrote in his self-help memoir The Nerdist Way. We're glad that he was able to bounce back and become one of our favorite live talk show hosts.
He's fought serial killers, supervillains, and the Terminator!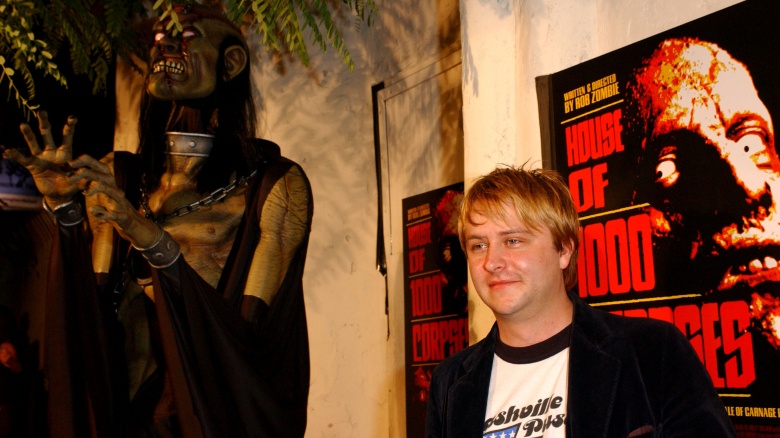 Getty Images
While Hardwick is best known for talking about TV shows and movies, he sometimes stars in them too! Well, depending on your definition of "star." Among his many acting credits are minor roles in House of 1000 Corpses, Terminator 3: Rise of the Machines, and as the voice of Green Arrow on The Batman. He's even butted heads with Handsome Jack in Tales from the Borderlands. Is there no end to Chris Hardwick's awesomeness?
He's engaged to an heiress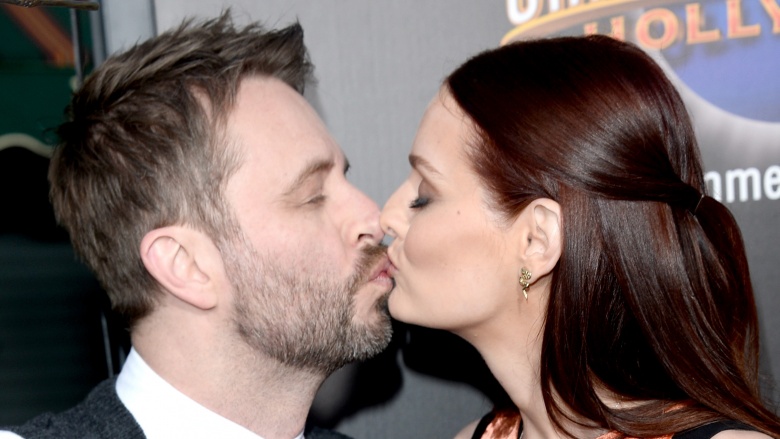 Getty Images
Over the years, Hardwick has been linked to several high profile starlets, including actresses Jacinda Barrett and Janet Varney. In 2015, he finally became engaged—to one of the richest and most beautiful women in the world. Lydia Hearst is not only an actress and fashion model, she's also an heir to the huge fortune amassed by her great-grandfather, the legendary publishing magnate William Randolph Hearst. He's in for one heck of a dowry.
He's a serious businessman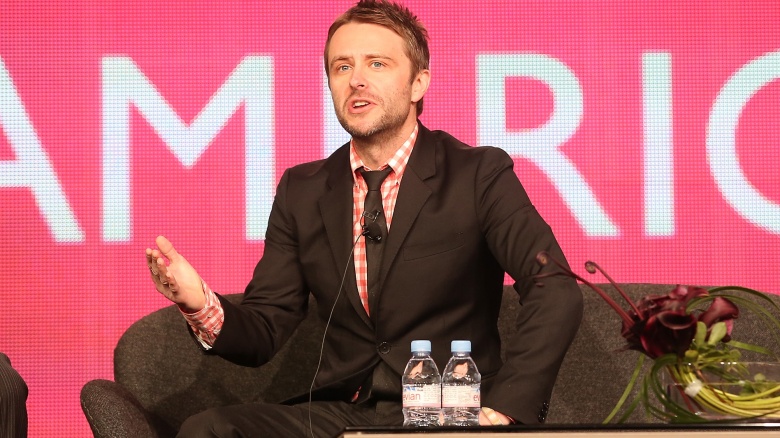 Getty Images
Being the world's preeminent nerd isn't just a full time job—these days it's also big business. Nobody knows this better than Hardwick. In 2008, he founded Nerdist. Three years later, he merged it with GeekChicDaily to form Nerdist Industries, later becoming its Chief Creative Officer. When Nerdist Industries was purchased by Legendary Entertainment a year later, Hardwick was promoted to co-president of their digital business. It just proves that you can't be the top geek without having a serious helping of smarts!