Steve Carell's Lowest-Rated Movie You Probably Forgot Existed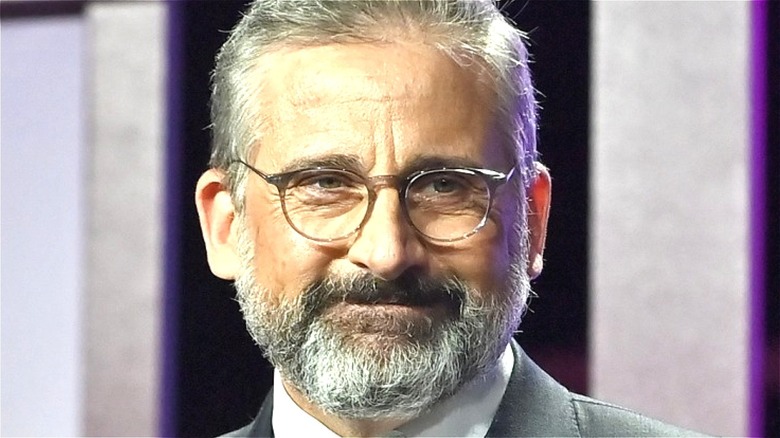 Stefanie Keenan/Getty
There's no doubt that Steve Carell is revered as one of the greatest comedic actors of his age, and the sheer number of movies he's starred in over the years is a testament to just how popular he really is. From his starring role in "The 40-Year-Old Virgin" to his iconic performance as the bizarre weatherman Brick Tamland in "Anchorman: The Legend of Ron Burgundy," Carell manages to steal the spotlight whenever he's on-screen — regardless of how small his part may be.
In recent years, Carell has also started taking on more serious projects, such as his leading part in the Apple TV drama series "The Morning Show" or his riveting performance in "The Big Short." Carell has established himself as a versatile actor who is phenomenal in just about every role he takes on –- which is why it may surprise some fans to learn just how much of a disaster his feature film debut was.
Curly Sue is the lowest-rated film of Carell's career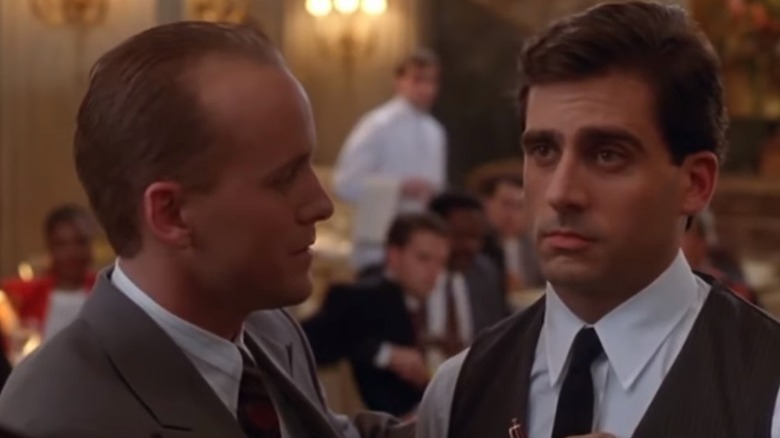 Warner Bros. Pictures
Carell made his feature film debut in the 1991 comedy-drama "Curly Sue," which was written and directed by the legendary John Hughes. The film follows the charming homeless duo of Bill Dancer (Jim Belushi) and his adoptive daughter Curly Sue (Alisan Porter), who make a living by scamming people. At one point in the film, the two manage to scam their way into a fancy restaurant for dinner, and their waiter (a man named Tesio) is played by none other than Steve Carell. Carell's entire role in the film is essentially a nonverbal head-nod as he goes over to prepare a table for the two leads, though it's still remarkable that his first-ever film performance was under a director as iconic as John Hughes.
"Curly Sue" was actually the last film Hughes directed before his death in 2009, and it was critically panned upon its release. Even today, the film holds an abysmal 13% on Rotten Tomatoes, with many reviewers criticizing how overly sentimental, shallow, and predictable the film was. "Curly Sue" is far and away the lowest-rated movie of Steve Carell's entire career — though considering how small his role actually is, the film's lack of appeal is hardly his fault.