NBC Wants To Revive The Office, 30 Rock, And The West Wing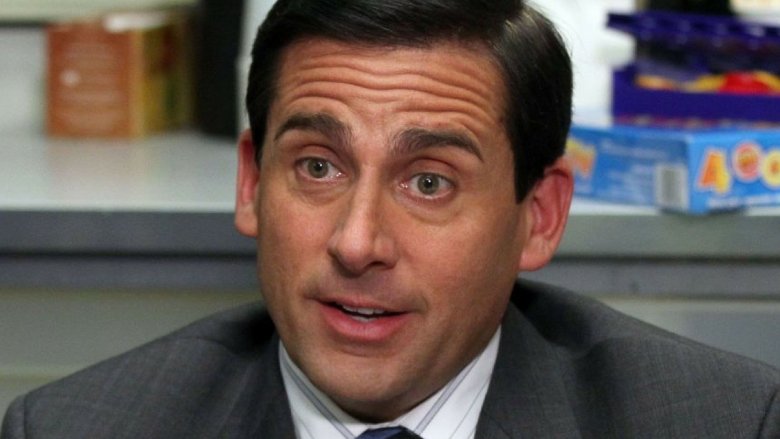 NBC Entertainment chairman Bob Greenblatt's revival wish list includes quite a few classics. Greenblatt revealed in a recent interview with Deadline that he has approached people about potential revivals of The Office, 30 Rock, and The West Wing, although he says that nothing is in the works right now.
"We often talk about The Office," Greenblatt said, denying rumors that a revival with creator Greg Daniels and a new cast is actually in the works. "I've talked to Greg four times over the past few years. It's always 'maybe someday, but not now.' There is certainly an open invitation but we don't have anything happening right now. If he wants to do it, I would do it." Daniels continued to work with NBC after The Office went off the air as the co-creator and executive producer of Parks and Recreation.
The same seems to go for 30 Rock, with Greenblatt saying he has approached creator and star Tina Fey about making more episodes of the referential comedy. "I'd say to Tina, 'Hey, you think some more 30 Rock makes any sense?'" he said. "She'd say, 'I don't know, maybe.'... If Tina called and said, 'I'd do 30 Rock,' I'd do it in a heartbeat, even for a limited run. The same about The Office." Fey remains in the NBC fold as an executive producer on their comedy Great News.
Ditto again for Aaron Sorkin's The West Wing, with Sorkin also still sticking with NBC for a live production of A Few Good Men. "I keep saying to him, 'Do you want to do The West Wing again, wouldn't it be great to do?'" Greenblatt said. "He says, 'You know, I love that show and some day I'd love to revisit it, but it's not going to happen right now.'" Greenblatt says that he has also approached ER's John Wells.
Greenblatt stressed that the only revival actively being developed right now is Vin Diesel's Miami Vice reboot. (Alongside, of course, their very high-profile Will and Grace reboot, which has already been renewed for a second season.) He said that the network is only looking for "the flashiest, the best things" to reboot, adding, "It's not an easy thing to crack, expectations are so high and you've got to get it just right."
For Greenblatt, Will and Grace is the perfect example of what he wants from other potential revivals. "I think to me [that] is the best way to go– you have the original DNA of the characters, you have the director, you have the cast, you have the set," he said. "Everything is as it once was." 
Although there is nothing concrete in the works right now, with NBC interested in pursuing more episodes of the shows and with the increasing number of reboots and revivals on TV, we could end up getting new episodes of the classic series soon. For now, see some TV shows that will blow you away this year.