The Grey's Anatomy Episode You Likely Forgot Starred NCIS' Rocky Carroll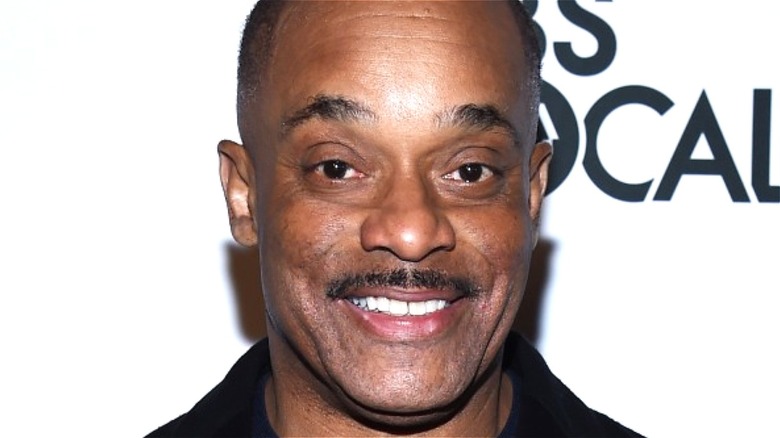 Amanda Edwards/Getty
Since Season 5 of "NCIS," Leon Vance (Rocky Carroll) has been the director of the Naval Crime Investigative Service. The boss has been through a lot during the 300+ episodes he's appeared in, but always manages to maintain a tough, yet caring demeanor throughout his team's investigations. He's not only been a mainstay on the flagship series, but has also appeared on "NCIS: New Orleans" and "NCIS: Los Angeles" (via IMDb). Some fans are also hoping with the upcoming "NCIS: Hawai'i" crossover that he might make an appearance in the tropical paradise in the future. 
Carroll has found huge success thanks to his long-time role on the crime procedural. He's been able to develop his character as he not only deals with issues at work, but personal heartaches like losing his wife Jackie (Paula Newsome) and becoming a single dad. He always values protecting his agents and doing good work, and Carroll's portrayal has emphasized that. 
Carroll is a familiar face in Hollywood. His credits include roles in films like "Crimson Tide" and "Yes Man," and he was nominated for several awards during his time on "Chicago Hope" (via IMDb). But fans of a long-running medical drama might remember his face from one particularly gory episode.
Carroll's Grey's Anatomy appearance was gory and peculiar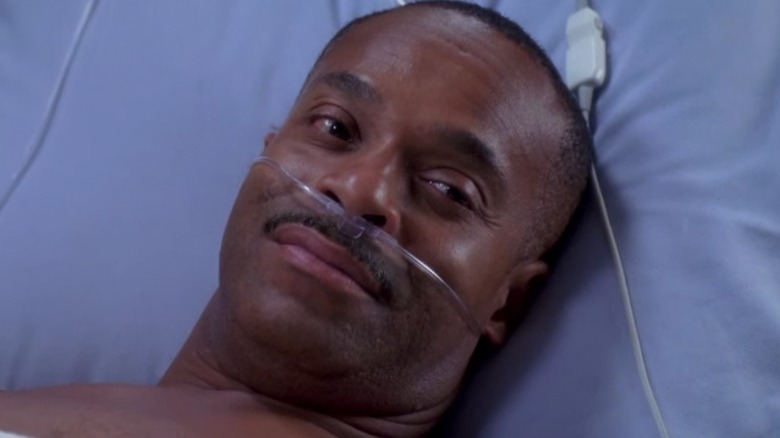 ABC/Netflix
Back in Season 4 of "Grey's Anatomy," Rocky Carroll had a guest role as a patient with an unusual condition. He portrays James Miller, a patient with extreme body dysmorphia that leads him to believe that his foot is not actually his foot. 
James shocks the residents of Seattle Grace Hospital by requesting to get his foot amputated. The doctors see no reason for the surgery, and deny his request. In a horrifyingly memorable scene, James is found trying to cut off his own foot with a chainsaw. Considering the damage, the doctors are forced to finish the amputation. 
"Grey's Anatomy" has featured plenty of medical mysteries and strange health conditions throughout its 18 seasons on ABC, so it's hard to remember all of them. But long-time fans likely have a vague recollection of the gruesome scene. However, they may not have known the actor portraying the patient is an "NCIS" star — and part-time director.