The Horror Movies That Will Blow You Away This October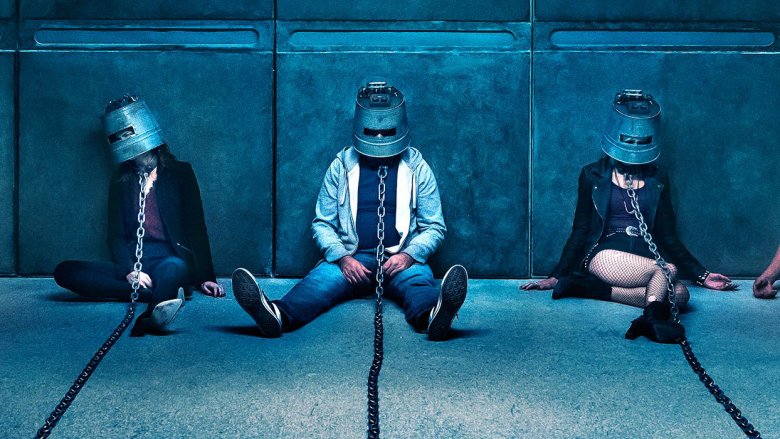 You might just be thinking about trick or treating and watching the new season of Stranger Things this Halloween, but there will also be a few freaky horror flicks well worth checking out around All Hallows' Eve.
From the return of a few major franchises to creative genre-busters and intriguing indie scare-fests, here are all the new horror films that will blow you away this Halloween. 
Temple - September 1
A throwback to Japanese horror flicks of yore, Temple tosses three American tourists deep into the Japanese wild as they search for an ancient, mysterious temple. Turns out, that particular temple holds a lot more than they'd bargained for—including all kinds of supernatural horrors. The script comes from Simon Barrett (Blair Witch) and JT Petty, lending this a classic horror pedigree. Starring Logan Huffman, Brandon Tyler Sklenar, and Natalia Warner, Temple promises to be worth the price of admission for those jonesing for some low-budget jump scares. The film will have a limited theatrical opening and hit VOD on September 1.
The Vault - September 1
This genre mashup has some major sleeper potential. The Vault stars James Franco as a bank manager who's robbed by two young women (played by Taryn Manning and Francesca Eastwood)—not the most obvious setup for a horror movie, but when they eventually open up the titular container, they discover it houses a lot more than cash. Instead of gold bars, the sisters come face to face with a mysterious evil that had been locked safely inside. They'd probably be safer testing their luck with the cops. The latest from The Signal writer/director Dan Bush, The Vault arrives on VOD and select theaters on September 1.
Jackals - September 1
HItting the sweet spot between a home invasion thriller and (literal) cult horror, Jackals follows a family trying to free their son from a cult. It seems to be going all right, until the young man's flock comes calling one night to take him back. It feels a bit like a period-set spin on the original Purge (the story takes place in the 1980s), with a claustrophobic vibe and cast of familiar B-list faces. Arriving September 1, Jackals stars Stephen Dorff (Blade) and Deborah Kara Unger (Silent Hill), and was directed by Kevin Greutert (Saw: The Final Chapter).
Little Evil - September 1
Netflix has tapped an A-list cast for this original horror comedy, which is essentially a funny twist on The Omen that asks what would you do if your stepson turned out to be the Antichrist. For Adam Scott (Parks and Recreation), there are no easy answers—only funny ones. Judging by the trailer, the film looks to tackle more than a few horror tropes, all through a comedy filter, and it could be a great change of pace for Halloween, mixing in some laughs alongside all the jump scares. Scott is joined by Evangeline Lilly (Lost), Clancy Brown (Sleepy Hollow), and Donald Faison (Scrubs).
IT - September 8
Director Andy Muschietti's adaptation of Stephen King's clown horror classic IT isn't just one of the buzziest horror movies of the year—it's one of the most highly anticipated films of 2017, period. Its first promo clip was one of the most viewed trailers in history, while early buzz from press screenings has been nothing but positive. Critics are calling it one of the best King adaptations ever, adding it takes full advantage of its R rating for maximum scary effect.
As King fans are well aware, the story follows a group of neighborhood kids looking into a rash of disappearances tied into the dark history of their small Maine town, and their "investigation" puts them in the crosshairs of the horrifying creature known as Pennywise (Bill Skarsgård). You'll never look at sewers, red balloons, or clowns the same way.
The Houses October Built 2 - September 22
A sequel to the 2014 horror hit, The Houses October Built 2 focuses on a group of friends dealing with the trauma of a kidnapping the prior Halloween. The friends are once again menaced by a horror-obsessed gang called the Blue Skeleton. The first film was praised as one of the best found-footage horror flicks in recent years, so if you liked the first one, odds seem pretty good that the follow-up will be right up your alley. Helmed by returning director Bobby Roe, it reunites original stars Brandy Schaefer, Zack Andrews, Mikey Roe, Bobby Roe, and Jeff Larson, and is set to reach digital and VOD services on September 22.
Friend Request - September 22
Alycia Debnam-Carey trades Fear the Walking Dead's zombies for social media horror in this new thriller, in which she stars as a popular high school student who's "friended" on social media by a lonely girl who's obsessed with her. When the girl commits suicide, Debnam-Carey's Laura is haunted—literally. Critics haven't been terribly kind to the film, dismissing it as relatively paint-by-numbers, though it also apparently checks all the boxes for the classic 1980s and 1990s horror flicks you probably loved—just with a modern social media twist. It could be the perfect teen-focused horror recipe for Halloween.
Jeepers Creepers 3 - September 26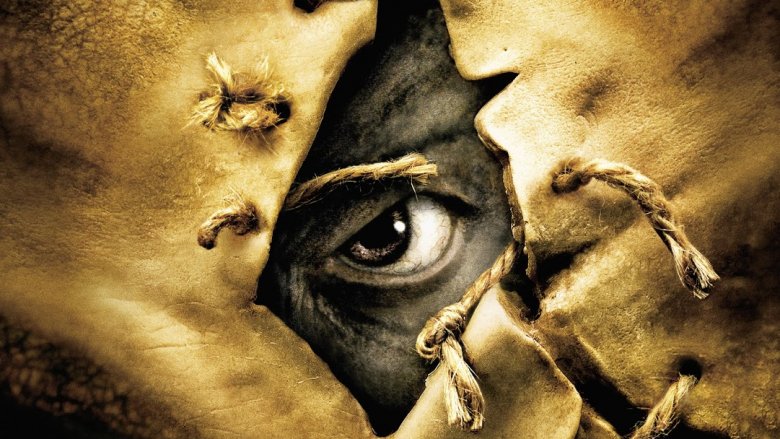 The latest sequel to the cult horror franchise Jeepers Creepers is set to premiere at select AMC theaters on September 26, though virtually nothing is known about the plot. The series focuses on a winged creature who wreaks havoc in rural America, and the story reportedly follows a group of hunters determined to go after it. (We'd have to imagine it doesn't end well for them.) After its limited debut, Jeepers Creepers 3 is set to go wide at a still-unspecified later date.
Flatliners - September 29
The 1990s sci-fi horror cult favorite Flatliners gets a new lease on life thanks to this semi-reboot with a (mostly) new cast. Much like the original, it follows a group of young medical students who push themselves as close as possible to death in an effort to get a peek at the afterlife. They become addicted to the rush, but after too many trips, something from the other side seemingly follows them back into the world of the living. 
New Flatliners faces include Ellen Page, Diego Luna, James Norton, Nina Dobrev and Kiersey Clemons, but the real story is that original star Kiefer Sutherland has also returned. The studio is playing Sutherland's role close to the vest, so it'll be interesting to see how he fits into this new story. We have a lot of straight-up horror this Halloween season, so Flatliners should help shake things up with a few sci-fi scares.
Cult of Chucky - October 3
You just can't keep a murderous doll down. Dating back to Chucky's debut in 1988, the Child's Play franchise has spanned six films, all with the nightmare-haunting toy stalking and murdering with reckless abandon. This one picks up as a sequel to 2013's Curse of Chucky, with a young woman in a mental institution being gifted a doll that turns out to be the murderous Chucky. For fans of the franchise, this is definitely one to see: Cult of Chucky will bring back the character Alex Vincent (Andy Barclay), Chucky's victim from the original Child's Play, and Chucky's wife Tiffany, played by Jennifer Tilly (first introduced in 1998's Bride of Chucky) will also return. Star Fiona Dourif, who plays the young woman Nica Pierce, also reprises her role from Curse of Chucky. A whole lot of long-running Chucky threads seem poised to come together in this one.
Better Watch Out - October 6
Better Watch Out proved a hit on the festival circuit, which landed it a distribution deal and plum release date this October. The Christmas-set story follows a routine night of babysitting that goes horribly wrong, as young Ashley (Olivia DeJonge) fights off the intruders while protecting her pre-teen charge Luke (Levi Miller). The film has gotten rave rave reviews from critics, sitting at a stellar 91 percent on Rotten Tomatoes. Variety called it a cult classic in the making, noting that the film seems "destined to become one of those Yuletide perennials for people who like their holiday-themed entertainment as perversely un-wholesome as possible." Better Watch Out was written and directed by relative newcomer Chris Peckover, so it stands to reason he'll be a name we hear a lot more in the horror circuit over the next few years.
Dementia 13 - October 6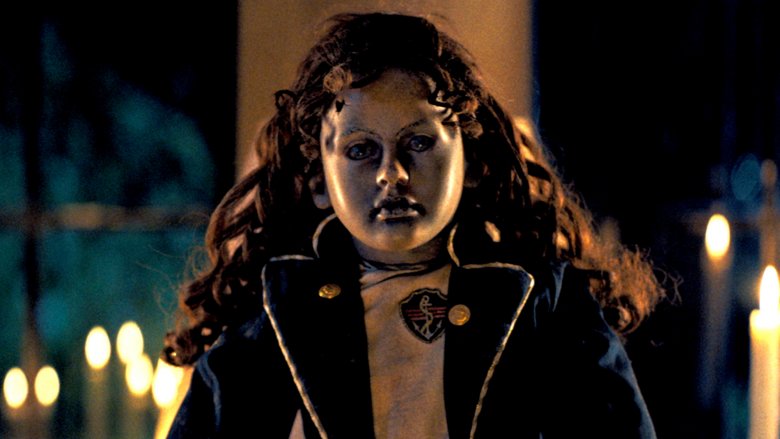 Director Richard LeMay's latest project tackles some heady subject matter, aiming to remake Francis Ford Coppola's Dementia 13. This reimagining of Coppola's 1963 horror classic—which marked the acclaimed director's mainstream debut—aims to put a fresh spin on the original story about, as Entertainment Weekly notes, "a mysterious killer, and a family brimming with secrets, who all converge in one night of terror." The cast for LeMay's remake includes Ana Isabelle, Marianne Noscheze, Julia Campanelli, Christian Ryan and Channing Pickett.
Happy Death Day - October 13
What happens when you mash up Groundhog Day with a horror flick? Happy Death Day, basically, and we're really intrigued to see how it shakes out. The story follows a young woman (played by Jessica Rothe) who has to relive her birthday over and over in an effort to figure out who keeps murdering her. Produced by mid-budget horror factory Blumhouse, it's a teenage slasher with a clever twist, and it could be just the thing to lure in horror fans this year. Directed by Christopher B. Landon, Happy Death Day also stars Rothe, Israel Broussard, Ruby Modine, Rob Mello, and Annika Harris.
Leatherface - October 20
One of the OG horror classics is getting a new lease on life with Leatherface, which serves as a prequel to the blood-curdling Texas Chainsaw Massacre franchise. Instead of trying to mount another reboot or sequel, Leatherface focuses in on the early days of the namesake killer years before the events depicted in the original Chainsaw. The film aims to build an origin story around Leatherface, revealing the future murderer was once a troubled youth involved in the mysterious death of the local sheriff's daughter. He spends 10 years in a mental hospital before escaping, and then the manhunt begins, with the "deranged," revenge-seeking sheriff out for Leatherface's, umm, hide. Turning Leatherface into a semi-sympathetic protagonist is an interesting twist, and directors Alexandre Bustillo and Julien Maury have taken a potentially interesting angle with the material. The film stars Stephen Dorff, Lili Taylor, Sam Strike, James Bloor, and Finn Jones.
The Snowman - October 20
Turning something friendly into something terrifying is a hallmark of good horror, and thanks to The Snowman, you'll never think of a day in the snow the same way, again. Based on the horror novel of the same name by author Jo Nesbø, the film focuses on a mysterious disappearance that takes an odd twist when the victim's scarf is found around the neck of a snowman. From there, police investigate the case and determine the disappearance connects to a bevy of (ahem) cold cases from years ago. Directed by Romas Alfredson (Let the Right One In), The Snowman stars Michael Fassbender as the detective at the heart of the story, along with Rebecca Ferguson, James D'Arcy, Chloe Sevigny, J.K. Simmon, and Toby Jones.
Jigsaw - October 27
The Saw franchise spanned a mind-boggling seven films from 2004-2010, and now the brutal torture series is returning for its eighth bone-crunching outing. The latest sequel, titled Jigsaw, follows another mysterious killer who gathers a group of victims to torture with with games where pretty much everyone loses and winds up bleeding. The twist? As investigators unravel the case, it starts to tie back to the original Jigsaw Killer from the first several films, despite the fact that he seemingly died a decade ago. It'll be grisly, scary, and the perfect fit for Halloween. The Saw franchise helped pave the way for the current wave of small and mid-budget horror fare, and now it's coming to retake the crown. Directed by Michael and Peter Spierig, Jigsaw stars Laura Vandervoort, Mandela Van Peebles, Brittany Allen, and Cle Bennett.
The Sunday Night Slaughter - October 31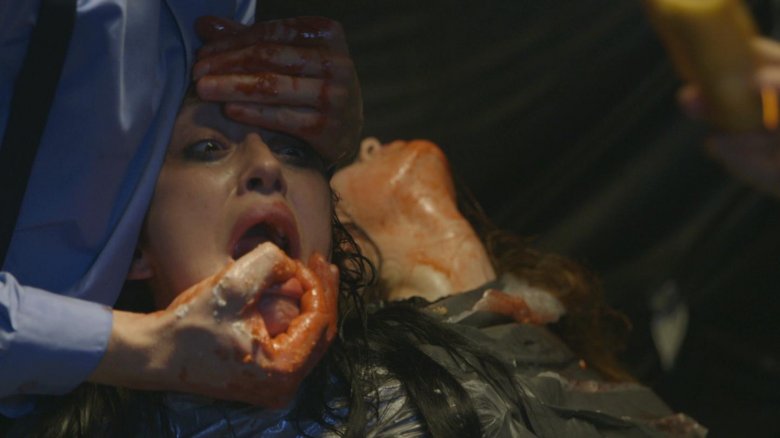 If you're looking for something a bit on the schlockier side, the low-budget horror anthology The Sunday Night Slaughter could be just the project to mix things up—it tells three stories that take full advantage of pretty much every horror trope in the book, with everything from cannibals to demigods and demons along the way. All the stories apparently connect in some way, and are framed around a pending apocalypse that will end the world within a month. The best part? It stars Corey Feldman, which should tell you pretty much all you need to know about a picture that looks to be a throwback to the simpler days of horror, poking fun at the clichés that have kept the genre running for decades. 
Blood Dynasty - October 31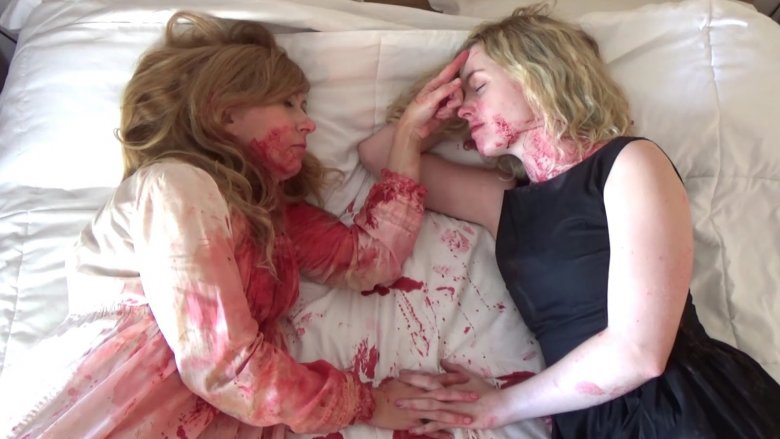 Filmmaker Chris Alexander is now three movies into his "Irina" run of indie horror films, which started with Blood for Irina and Queen of Blood). The latest installment, Blood Dynasty, looks to be a modern day callback to the days of artsy, pulpy B-movies. This sequel finds the vampire Irinia (Shauna Henry) returning to terrorize a young woman staying at a rundown motel, with Henry joined by a cast that also includes Cheryl Singleton, Holly Riot and Andre Becker.