The One Thing Ben Affleck Couldn't Do After Being Cast As Batman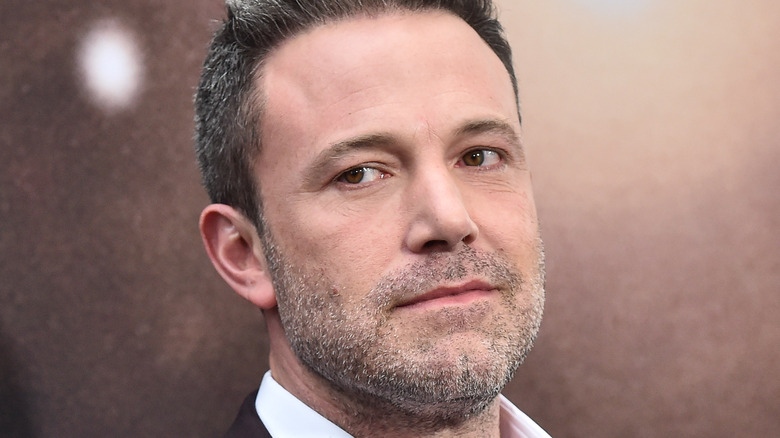 DFree/Shutterstock
There are many sought-after roles in Hollywood — high-profile parts that could help an actor leave their mark in the business. It's hard to argue that the role of Batman isn't one of these roles. Plenty of A-list actors have stepped into the Bat Cave, including Christian Bale, Michael Keaton, George Clooney, and — most importantly — Adam West. Robert Pattinson will be the latest to do so in the upcoming "The Batman," which promises to be one of the biggest blockbusters of the year. Projections have "The Batman" launching to over $225 million worldwide in its opening weekend (per Deadline), which would be a huge number and the biggest debut since "Spider-Man: No Way Home."
Still, getting the role of Batman can also be stressful for an actor, because with it comes a list of expectations from comic book fans and general viewers who have watched this character appear on screens for decades. Ben Affleck understood this when he was cast for the role in the 2016 film "Batman v Superman: Dawn of Justice." In fact, there was one thing that Affleck just couldn't bring himself to do immediately following his casting.
Ben Affleck couldn't go on the internet for days after being cast as Batman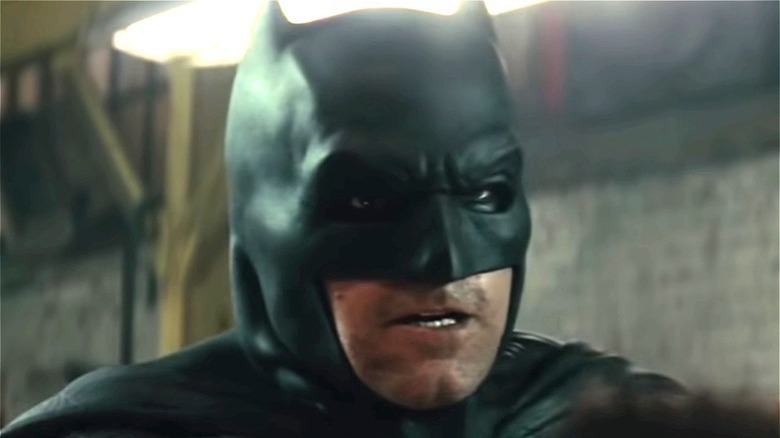 Warner Bros./DC Entertainment/YouTube
Ben Affleck appeared on "The Tonight Show Starring Jimmy Fallon" not too long after he was cast in the role of Batman in 2013, and he revealed that he had to stay off of the internet for a few days after the news came out. Funnily enough, Affleck revealed that, at first, he thought he'd be able to handle the backlash, but after reading one comment, he decided that staying off of the internet was the right move to make. Still, the backlash stuck with him. Late last year, Affleck also appeared on "The Howard Stern Show" and admitted that he was a little hurt by the fan outrage over his casting.
Still, Affleck isn't alone in dealing with backlash. Even Robert Pattinson caught some guff when he landed the part, something director Matt Reeves knew would happen when he decided on the actor. Still, Affleck's decision to forego internet browsing for a bit after his casting was probably the right move, as comic book fans can be notoriously hard to please.