The Worst Storyline In NCIS Season 6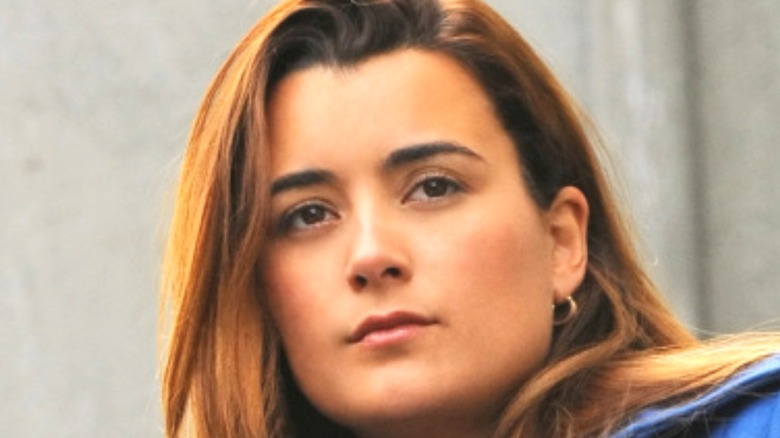 Ron P. Jaffe/CBS
After more than 400 episodes, the history of "NCIS" is kind of like the 100 Floors of Frights ride in the David Pumpkins "SNL" skit. As Kenan Thompson so eloquently put it, "they're not all gonna be winners" (via YouTube). Though millions of viewers continue to watch the show week in and week out, even the most ardent fans would probably admit that "NCIS" has occasionally aired an episode or two that's not quite up to par with the rest of the series. One of the least-loved storylines in the entire series came fairly early in Season 6, seemingly as a result of events in the Season 5 finale, an episode which dealt a number of shocking blows to the series. 
In addition to killing off NCIS Director Jenny Shepard (Lauren Holly), the series took a major turn with the introduction of newly appointed NCIS Director Leon Vance (Rocky Carroll). After Jenny's funeral, Vance's first order of business is to split up the team of NCIS Special Agent in Charge Leroy Jethro Gibbs (Mark Harmon). Apparently in response to the team's failure to protect Shepard, Vance terminates the NCIS-Mossad liaison position held by Ziva David (Cote de Pablo) and reassigns NCIS Special Agents Timothy McGee (Sean Murray) and Anthony DiNozzo (Michael Weatherly) to different units.
However, while Vance's actions in the Season 5 finale ensure that Gibbs will soon have a new team, it isn't until Season 6 that viewers realize the exact implications of his controversial decision.
Everyone hated the new team, including Gibbs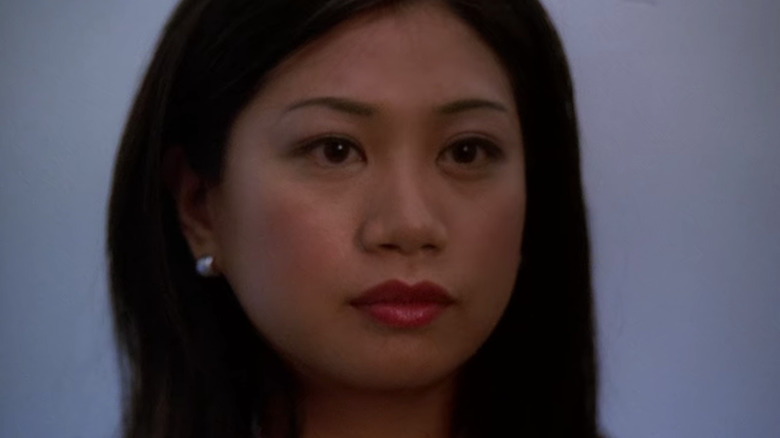 CBS/Netflix
Only a few minutes into "NCIS" Season 6, Episode 1 ("Last Man Standing"), it becomes very obvious that something is wrong. Within seconds of laying eyes on the NCIS squad room, viewers should recognize that the new team is an entirely dysfunctional duplicate of the former group. Instead of offering amusing jokes like DiNozzo, NCIS Special Agent Brent Langer (Jonathan PaPaglia) trades obnoxious and moronic taunts with his various coworkers, including McGee and Ziva's respective replicant replacements, NCIS Special Agents Daniel T. Keating (Jonathan Mangum) and Michelle Lee (Liza Lapira). Though Gibbs never seems especially amused by his regular team's office banter either, he appears noticeably more annoyed by the results of these three.
The resulting months apart are fairly traumatic for a variety of NCIS employees, specifically the three directly impacted by the move, as well as Gibbs and NCIS Chief Forensic Analyst Abigail Sciuto (Pauley Perrette). Luckily for NCIS and "NCIS" audiences everywhere, it is eventually revealed that the team's breakup is part of an elaborate ruse to lure out a suspected mole within the agency. By the end of Season 6, Episode 2 ("Agent Afloat"), all three original team members are back in the bullpen. Though it's not immediately clear what becomes of Keating (he is never seen again), neither Lee nor Langer manage to make it out of Season 6 alive (via Villains Fandom).
Though some apparently mourned Langer's loss, it doesn't appear that "NCIS" broke many hearts by removing all three characters in relatively short order.
Season 6 of "NCIS" is available on Netflix and Paramount+.