The Former NCIS Actress You Might Have Recognized From Dexter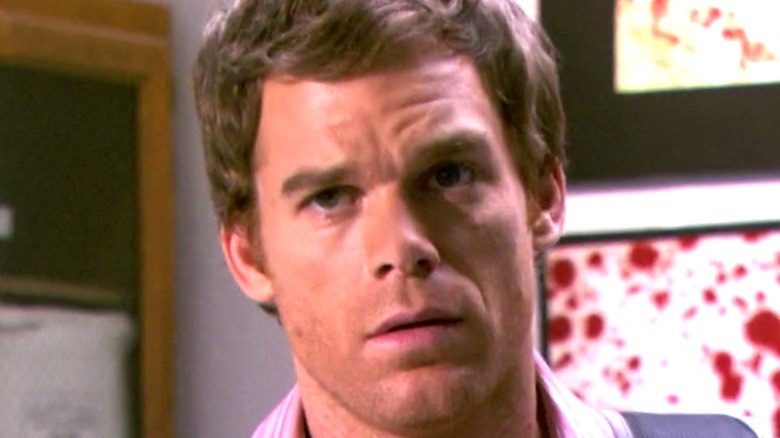 Showtime
Dramas dealing with crime continue to thrive, as television viewers remain captivated by the intricacies of how crime intersects into everyday life. For example, the police procedural drama "NCIS" is currently on Season 19, and it doesn't show signs of stopping anytime soon — despite its lead, Mark Harmon's exit. Meanwhile, TV watchers' favorite serial killer Dexter Morgan (Michael C. Hall) has just returned for a limited series reboot titled "Dexter: New Blood," following the original series' eight seasons that wrapped up in 2013.
"NCIS" and "Dexter," while both falling under the umbrella of shows depicting crime, represent two different sides of a crime drama — while "NCIS" focuses on the perspective of those who investigate crimes, "Dexter" gives viewers a criminal as a protagonist to root for. Essentially, despite both dealing with criminal activity, the two shows couldn't be any more different.
However, they do have one thing in common — a former "NCIS" actor has also shown up in "Dexter."
Liza Lapira shows up on both series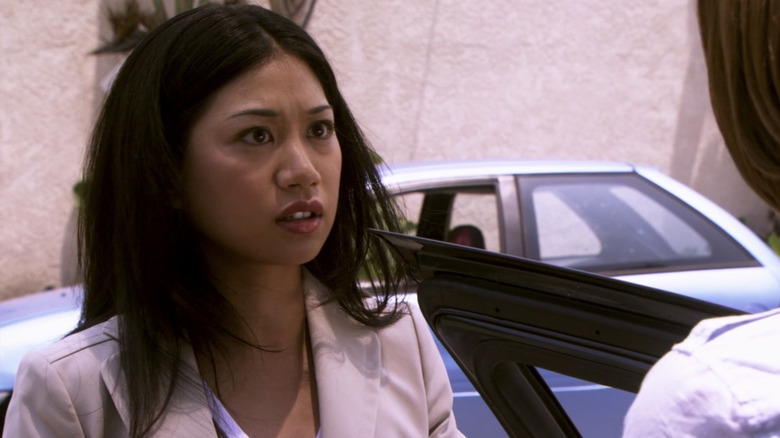 Showtime
From 2006 to 2008, actor Liza Lapira played the recurring character of Michelle Lee on "NCIS," per Lapira's IMDb. Michelle is a Special Agent who comes into the mix in Season 4, initially with the intention of helping the team recover following Gibbs (Mark Harmon) departing. But when Gibbs soon returns, Michelle is transferred to the legal department. Later on, it's revealed that Michelle is a spy and after she is caught, she confesses that she was forced into spying to protect her little sister who she has raised as her own child. She eventually dies before she can be sentenced for treason against the United States, though "NCIS" fans didn't feel too bad about her character's death.
In the same year that Michelle's arc wrapped up on "NCIS," Lapira showed up in Season 3 of "Dexter" as recurring character Yuki Amado, an Internal Affairs officer. Yuki is investigating Joey Quinn (Desmond Harrington) and tries to pressure Deb (Jennifer Carpenter) into helping her, claiming that she'll help Deb become a detective in return, as Deb has been vying for the position. 
Lapira's stints on both shows may have been short, but the actress definitely took on two memorable roles.