The Staggering Amount Of Time Netflix Viewers Spent Watching A Madea Homecoming's Debut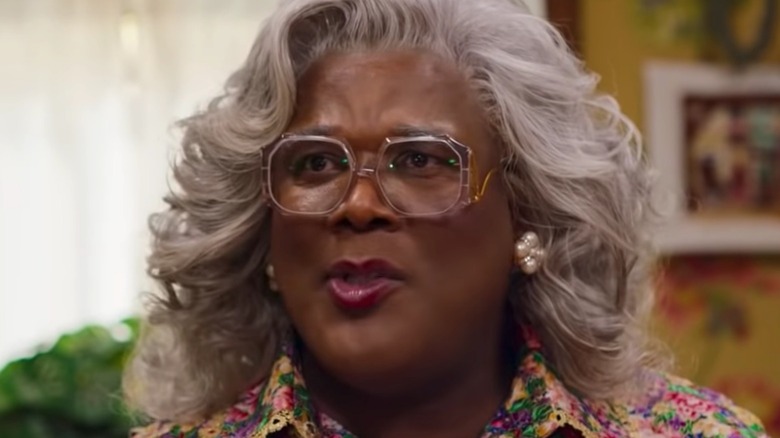 Netflix
Sequels, prequels, reboots, and revivals are Hollywood's bread and butter right now, and it's not hard to see why. People love exploring new corners of the "Star Wars" galaxy, meeting new heroes and villains in the Marvel Cinematic Universe, and seeing which kaijus will go head-to-head next in the MonsterVerse. Of course, those are just big, loud action franchises, so what about other genres? As it turns out, they're not immune to this trend either, even the ever-evolving world of comedy. Look no further than Tyler Perry's famous character Mabel "Madea" Simmons, who continues to expand upon her already impressive pop culture legacy.
Madea dates back to the late 1990s and early 2000s as a creation for the stage, featuring in such productions as "I Can Do Bad All by Myself" and "Diary of a Mad Black Woman." Given the comedic flair that Tyler Perry brought to the role and the important themes baked into each play, Madea soon made her way to the cinema. At this point, she has featured in 12 different live-action movies, one animated project, and has made a handful of cameos on television to boot. With the release of her latest venture — "A Madea Homecoming" — she has even taken over the streaming realm via Netflix.
"A Madea Homecoming" premiered on February 25, 2022, and according to Netflix itself, subscribers haven't shied away from giving it a watch. Not by a long shot.
A Madea Homecoming has kept viewers entertained for millions of hours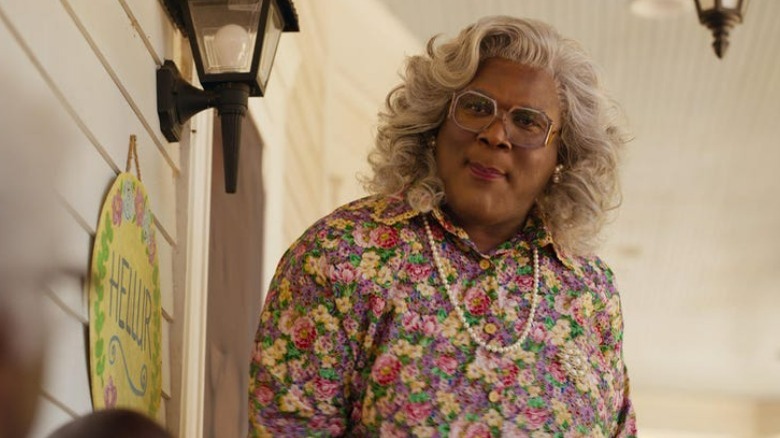 Netflix
Despite initial claims that Madea had taken her final bow in 2019's "A Madea Family Funeral" and the "Madea's Farewell Play" stage production, Tyler Perry revived the character for "A Madea Homecoming." In the film, her great-grandson Timothy (Brandon Black) has recently graduated college and is throwing a family party to celebrate. However, the special occasion quickly turns sour when family secrets begin to emerge and create tension among the party's guests. All in all, the film hasn't performed too well with critics, but when it comes to Netflix subscribers from across the globe, they apparently can't get enough of it.
As revealed by Netflix, "A Madea Homecoming" has been watched for a staggering 31,560,000 hours within the first week of its release. For reference, it beat out "The Tinder Swindler," the most recent "Texas Chainsaw Massacre" sequel, and the second season of "Tall Girl," — which reached 17,670,000, 17,440,000, and 7,470,000 hours, respectively — among other Netflix originals and blockbusters. Could this remarkable success indicate that there's more Madea content, aside from the impending prequel series, on the way? Only time will tell, but regardless, you cannot deny how impressive these streaming numbers are.
"A Madea Homecoming" is currently available on Netflix.