Everything We Know About Tyler Perry's Madea Prequel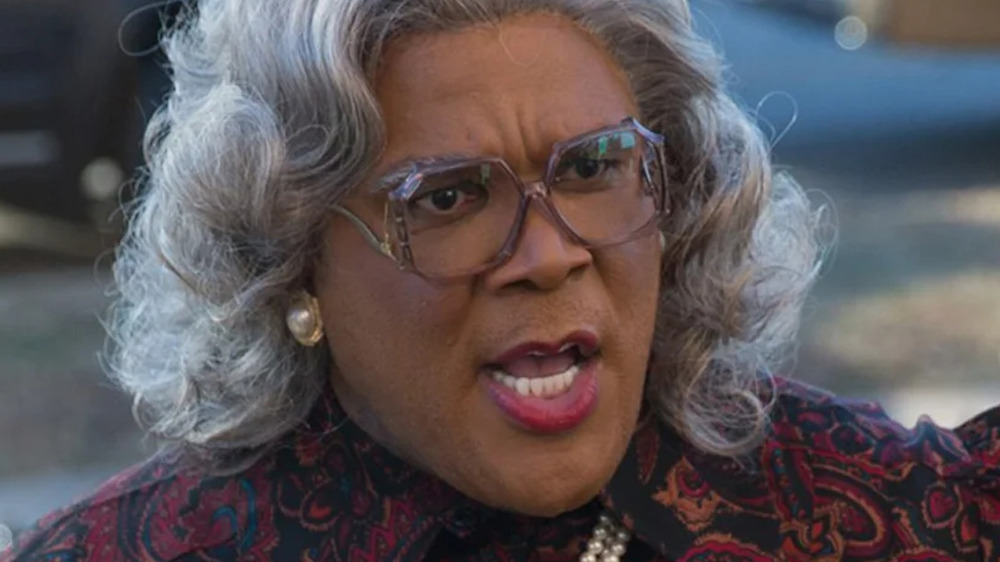 Lionsgate
To some, Tyler Perry might be known as the person who was willing to provide security to Meghan Markle and Prince Harry when the royal family was not. But to many others, he's known for his prolific work as an actor, writer, director, and producer. While he has created several well known series, including Tyler Perry's House of Payne and The Haves and the Have Nots, he might still be best known for creating and portraying Madea, a tough but elderly Black woman who first appeared in 1999 in the stage play I Can Do Bad All by Myself.
Since her debut, the character has gone on to be featured in 11 plays and nine films, not including cameos. However, in 2019, Perry decided his time playing Madea had come to an end. "I don't want to be her age playing her, so it was time to shut it down and move on," Perry told The Hollywood Reporter at the premiere of A Madea Family Funeral in 2019. His final appearance in character actually came in the 2020 play Madea's Farewell Play, which was streamed on BET+, a subscription service that features BET content and original programming, including Perry's TV series Ruthless and Bruh.
However, just because Perry is personally done portraying Madea on-screen, it doesn't mean the character's story is over. The talented multi-hyphenate is apparently working on a new TV project involving a younger version of the character.
What we know so far about the new Madea TV series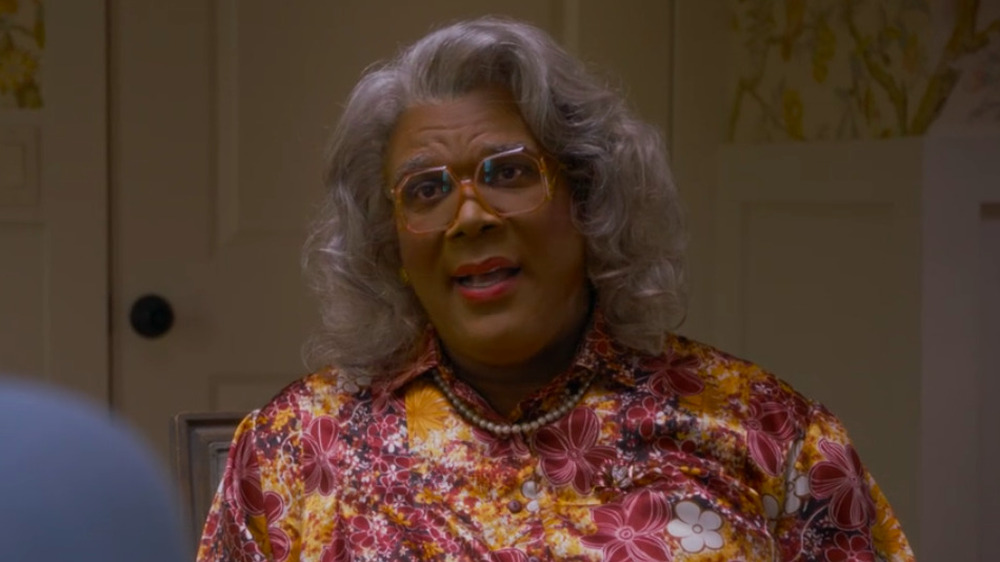 Lionsgate
After experiencing many wild adventures with Madea, we're finally going to get her origin story. According to The Hollywood Reporter, Perry is now developing a prequel series about Madea with Tim Palen. The potential series, which is for the pay cable network Showtime, is known as Mabel (the character's full name is Mabel "Madea" Earlene Simmons) and will be an hour-long drama.
JaNeika and JaShaika James are attached to write for the show and will be executive producers alongside Perry and Palen. The series is said to be set in Atlanta circa 1972 and will tell the story of Mabel before she ever became Madea. The series' description, as reported by THR, describes the character as a "smart, fierce, irresistible, dangerous, crazy 20-something Black woman who set the city—and the world—on fire."
There is no word yet on who might bring the younger Mabel to life or when we might expect the show to make it to air, should Showtime officially order it to series. But right now we know the premium cable network has ordered multiple scripts, so Mabel's future looks pretty bright. Stay tuned, as we'll update when we have more information. Until then, here's how you can watch every movie in the Madea film series.