Which Character Did Denzel Washington Almost Play In Fast And Furious?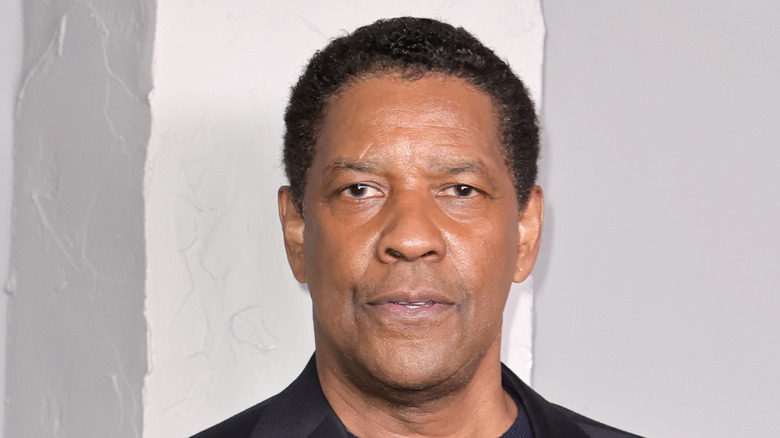 Kevin Winter/Getty Images
The "Fast & Furious" franchise recently released its ninth installment, "F9: The Fast Saga," this past year. According to Vin Diesel, who has now played the starring role of Dominic "Dom" Toretto for over 20 years, production is underway in London for the tenth and final movie in the famed series( via ComicBook.com). Although sometimes getting mixed reviews, "Fast & Furious" has grossed over 1.8 billion at the box office, firmly placing itself as the 13th highest grossing franchise of all time (via Box Office Mojo). This of course, started all the way back in 2001 with "The Fast and the Furious" featuring Diesel's Dom and the late Paul Walker's Brian O'Conner. Although it was generally disapproved by critics, audiences responded well (via Rotten Tomatoes), and it became a cult classic from the early 2000s.
The "Fast & Furious" films, in a very general sense, follow Dom and Brian after they first meet due to Brian's police investigation into the criminal activities of Dom's street racing crew, which includes his own sister — Mia (Jordana Brewster). After becoming close to Dom and his crew, Brian would soon go rogue after the events of "2 Fast 2 Furious." A plethora of storylines, destruction, and fast cars would follow even through Walker's death during the filming of "Furious 7."
However, some characters that audiences have come to know all the way through "F9: The Fast Saga" were almost a little different due to some casting decisions. Two-time Academy Award winner Denzel Washington even almost played an important person in the series. Here's what we know.
Denzel Washington almost played Mr. Nobody
According to information provided by Deadline back in August of 2013, Denzel Washington was rumored to have been offered a small part that would lead to a bigger role in "Furious 7." This was likely to be the character of Mr. Nobody — a role that fans will recognize Kurt Russell in from "Furious 7," "The Fate of the Furious," and "F9: The Fast Saga." As we know, Mr. Nobody runs covert operations for the United States Government and has repeatedly enlists Dom and his team to take on his missions due to their skillset and often their relationship to the enemy. We only see flashbacks and bits and pieces of Mr. Nobody in "F9: The Fast Saga," and his fate is still unclear after the plane crash at the beginning of the film. Nothing has been confirmed either way.
Washington was apparently offered the role back before filming for "Furious 7" began, as we would see him progress in the same fashion that Russell did in his own fashion in the series. As far as why Washington would decide to not take the role, it's certainly possible that he felt as though he had done similar parts in the past, or that he simply wasn't interested in being involved in "Fast & Furious" franchise for whatever reason. Either way, it would have been pretty cool for fans to see an iconic actor like Washington as Mr. Nobody. "Fast & Furious 10" is set to release in May of 2023.