The Joe Vs. Carole Star Who Has A Major Problem With Tiger King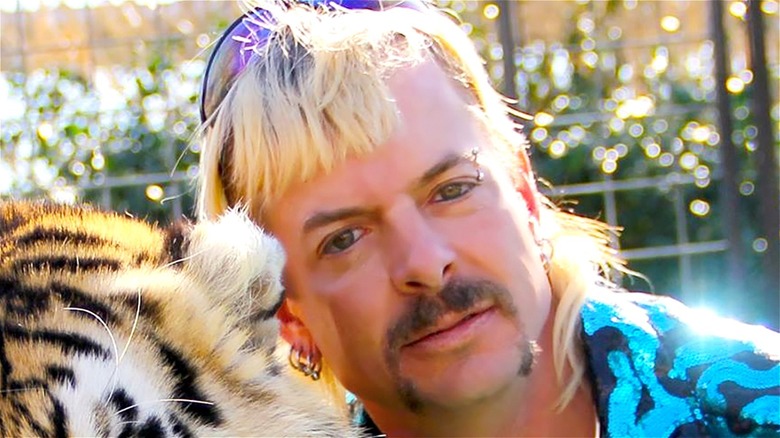 Netflix
"Joe vs. Carole" is the upcoming Peacock drama series based on the ultra-popular 2020 Netflix documentary, "Tiger King: Murder, Mayhem and Madness." The story follows the larger-than-life dispute between Oklahoma exotic animal park owner and Internet personality Joe Exotic, and Florida-based big cat sanctuary owner Carole Baskin, which culminated in Exotic trying to hire a hitman to murder Baskin.
There have been multiple "Tiger King"-themed projects in development at various networks and streaming platforms, with everyone from Nicolas Cage (via Deadline) and Rob Lowe, this one stars director and character actor John Cameron Mitchell as Joe Exotic and "Saturday Night Live" and "Ghostbusters" star Kate MacKinnon as Carole.
Mitchell is an unconventional choice to play the lead in a network drama series. While he has made guest appearances in several TV series, this will be his biggest role to date. He's most well-known for directing the cult indie films "Hedwig and the Angry Inch" and "Shortbus."
Bottom line, John Cameron Mitchell and Joe Exotic couldn't be more different. Here's what it was like for Mitchell to play him.
John Camreron Mitchell wasn't a fan of the Tiger King documentary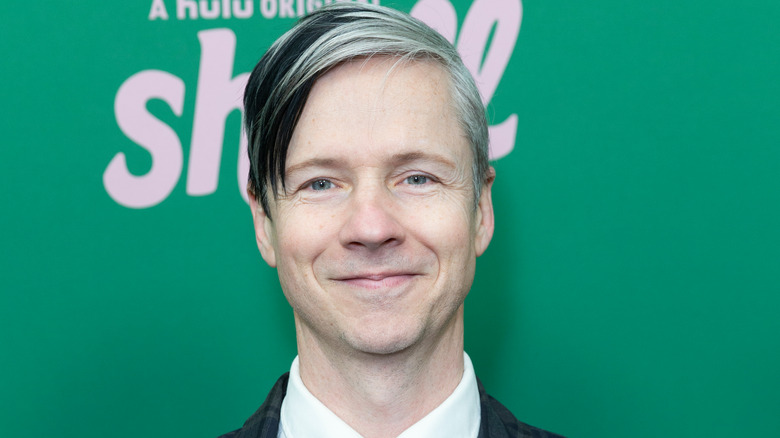 lev radin/Shutterstock
In an interview with Vulture, "Joe vs. Carole" star John Cameron Mitchell shared his thoughts about playing Joe Exotic.
"I lived in places he did, so I kind of knew the environment," Mitchell said, referring to the fact that Joe Exotic was born in Kansas and later lived in Texas, while Mitchell's father was in the military and the family lived in both of those states.
"I love Joe Exotic, even though I don't condone his behavior," Mitchell continued. "I mean, he was an attempted murderer. But I tried to do right by him in the portrayal so he's not a monster." Besides the attempted murder, Joe Exotic is seen doing plenty of questionable things in "Tiger King," from animal abuse to negligence.
However, Mitchell also had an issue with the documentary itself, saying that it lacked empathy and reduced its subjects to caricatures, or as he put it, ""Look how crazy these people are, we don't particularly care about them, let's all feel better than them." Mitchell ultimately couldn't finish watching the original series.
So, as popular as "Tiger King" was, John Cameron Mitchell doesn't count himself among the fans. That should make his portrayal of Joe Exotic in "Joe vs. Carole" worth checking out.