The Internet Is Freaking Out About Rob Lowe Playing Tiger King's Joe Exotic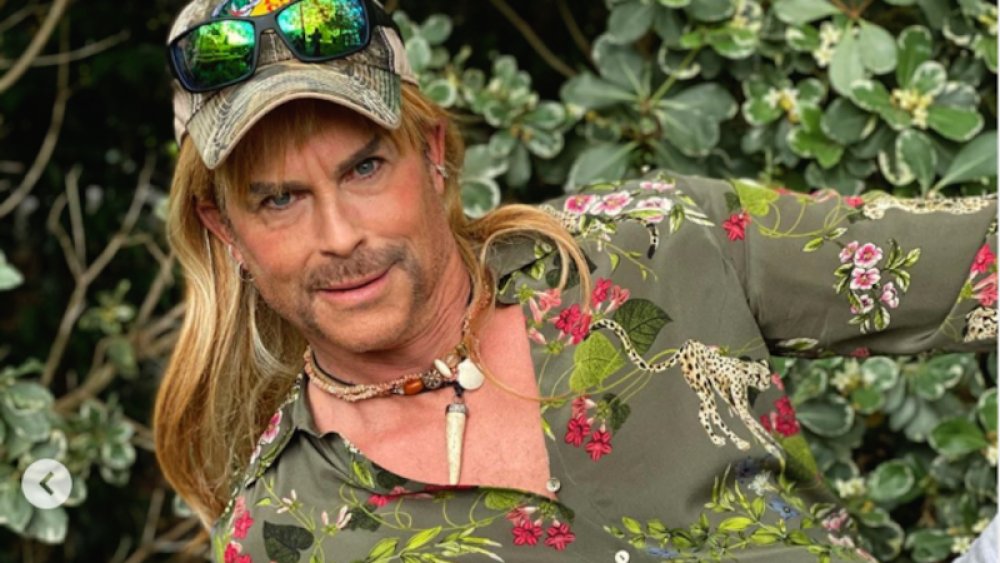 Instagram/Rob Lowe
Since Netflix presented the world with its outrageous docuseries Tiger King: Murder, Mayhem, and Madness, it seems like the only thing that anyone can talk about. The fascinating world of big cats and the people who (supposedly) love them has even captured the imaginations of a few A-list celebrities.
A big part of what makes Tiger King such a compelling watch is the zany cast of larger-than-life characters — first among them: Joe Maldonado-Passage, better known by his assumed name "Joe Exotic". Exotic was the proprietor of the Greater Wynnewood Exotic Animal Park (G.W. Zoo) — that is, until he was convicted of attempting to hire a hitman to murder his archnemesis, animal rights activist Carole Baskin. Exotic's outsized personality earned him an adoring fan base among Tiger King's legion of devotees, and it seems like Parks and Recreation alum Rob Lowe counts himself among them.
Lowe recently posted a gallery of pictures featuring himself dressed up just like Joe Exotic to Instagram, and the resemblance is literally uncanny. The images have fans buzzing about the potential for a scripted project centered on the flamboyant big cat lover, with Lowe obviously cast by popular demand in the title role. On Instagram, the original post quickly racked up over a quarter-million Likes, and nearly as many adoring comments.
Fans are coming out in a big way for Rob Lowe as Joe Exotic
Instagram/Rob Lowe
As it turns out, Lowe's mullet-headed photo shoot might have been more than just a game of dress-up to pass the time in quarantine. In an update posted to the Instagram gallery, Lowe wrote, "Ryan Murphy and I will be developing our version of this insane story. Stay tuned!" If the visuals weren't already enough, this message really got the fans jumping out of their seats.
@in_the_kitchen_with_katie paid homage to the unsung hero of the entire gallery: Lowe's dog, standing in heroically for Exotic's tiger. She wrote: "Your dog's expression is priceless, lol. You did an excellent job for the character as well. Look forward to streaming it...Netflix, I trust.👍 👍👍"
@niccidoodle was even more emphatic, writing, "That is my fave post. I've watched 2 episodes of joe exotic Tiger king so far and omg you would make that film the best you and Zac Efron o yeah boy!!! Do it !!! [sic]" @jillflynn followed up with a rhetorical question that I think we've all asked ourselves a time or two: "How is it possible that you get better and better with age?!"
It's possible that Lowe looked a little too good in his Tiger King get-up. @normamartinez4714 joined the conversation with a minor critique, writing, "You got everything down but the hair.....his is dry and burned from all the color!!"
@pagehopephotography summed up the Insta-lovefest with a simple, "You win!"
In even better news, it seems like all the rave responses may have actually moved the needle on plans to bring the scripted Joe Exotic project to life.
Ryan Murphy might be planning to make Rob Lowe's Joe Exotic a reality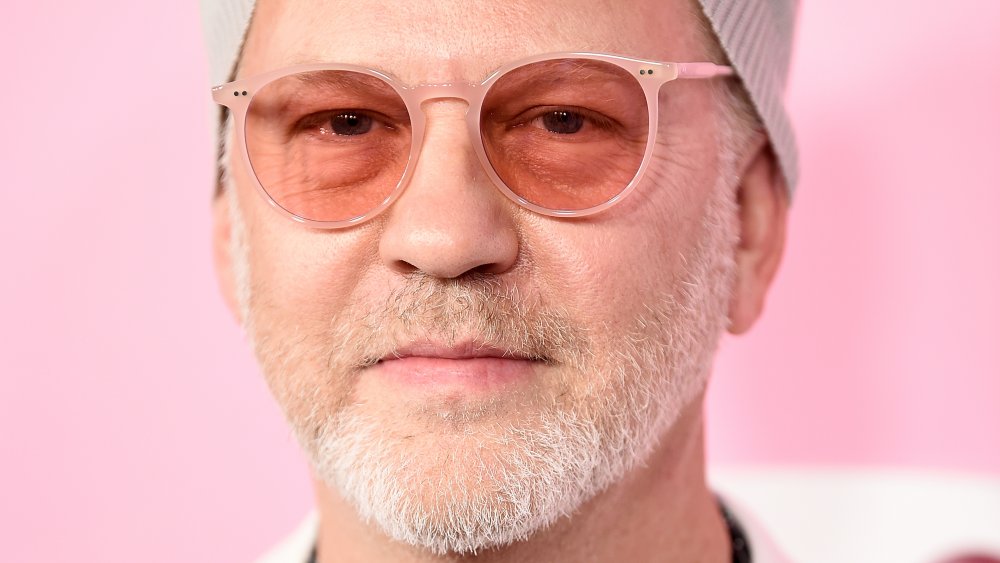 Dimitrios Kambouris/Getty Images
If you were going to produce a scripted Tiger King series, you couldn't ask for a better producer to get involved than uber-writer Ryan Murphy (Nip/Tuck, American Horror Story, Glee, The Politician).
Per Lowe's pronouncement on Instagram, he is currently in discussions with Murphy to create a dramatization of Joe Exotic's outrageous life story (via Deadline). Though the project remains in a very preliminary stage, Lowe and Murphy have a long-standing friendship, and the project could potentially make sense for both of them.
Murphy currently holds an overall deal with Netflix (one of Hollywood's most lucrative), a partnership that birthed the writer's most recent project, The Politician. Lowe currently stars in 9-1-1: Lone Star, a Fox series that Murphy co-created and now executive produces. No word yet on whether the potential scripted project would be an ongoing series, a feature or some kind of limited run like the original Tiger King docudrama, but we'll keep our ears to the ground in case anything develops.