The Chicago Fire Star You Likely Didn't Know Directed Two Law And Order Episodes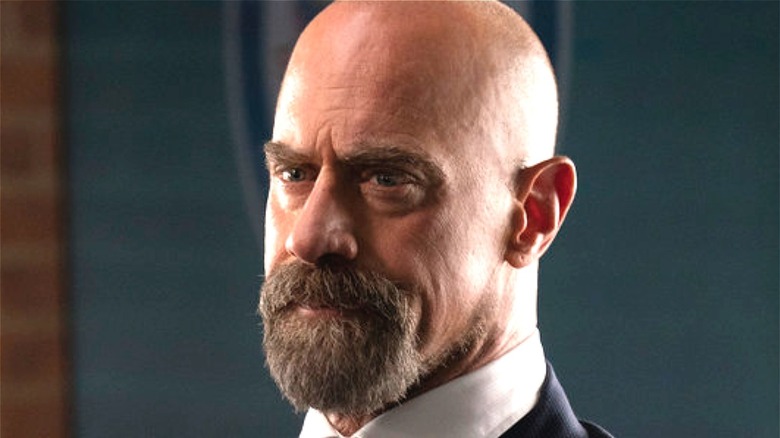 Virginia Sherwood/NBC
You may not realize it, but NBC's first responder drama "Chicago Fire" is officially entering its 10th season on the air. And with the network continuing to bolster their "One Chicago" small screen universe (including "Chicago P.D." and "Chicago Med"), the franchise's flagship series is not likely to leave the airwaves anytime soon.
For those not in the know, "Chicago Fire" and its "One Chicago" brethren are partially the brainchild of small screen super producer Dick Wolf, who is perhaps best known as the man behind another beloved shared television universe — that being the "Law & Order" franchise, of course. And if you're a fan of either franchise, you know Wolf has become renowned for executing crossover episodes in both the "One Chicago" series', as well as the vast "Law & Order" programming slate. 
Heck, Wolf even managed to pull off a thrilling crossover event between the "One Chicago" programs and the "Law & Order" gang — and the two series have done a fair amount of talent-sharing outside of those crossover episodes, as well. And yes, one of the breakout stars of "Chicago Fire" did indeed step behind the camera to direct a pair of episodes for shows in the "Law & Order" universe.   
Monica Raymond is becoming a regular presence behind the camera
The "Chicago Fire" actor who helmed a couple of "Law & Order" episodes is Monica Raymond, who portrayed first responder jack-of-all-trades Gabriela Dawson over the first six seasons of the "One Chicago" series. Raymond actually logged in a whopping 139-episodes of "Chicago Fire" before exiting the "One Chicago"-verse for good in 2019. Regarding her decision to leave the series, Raymond told The Chicago Tribune in 2018 that, "I felt like I was hungry to explore a different role, a different story." And it seems one of the other roles Raymond was looking to explore was indeed that of director.
Not surprisingly, Raymond's first television directing gig came on a Dick Wolf-produced show, with the actor calling the shots on a 2018 episode of "Law & Order: Special Victims Unit." Wolf clearly liked what he saw in Raymond's work as he not only hired the actor to helm a Season 1 episode of the just-launched "Law & Order: Organized Crime," but also booked her to direct Season 2 and Season 3 episodes of his CBS procedural hit "FBI." Raymond has since gone on to direct episodes of the TNT drama "The Sinner," and Jerry Bruckheimer's Starz thriller "Hightown."
Monica Raymond is, of course, keeping herself busy in front of the camera too, and is currently anchoring "Hightown" herself with a fierce performance as a troubled Cape Cod detective. The question remains, however, why Raymond has never directed an episode of "Chicago Fire." Because that seems a natural fit, as well, for obvious reasons.