The Criminal Minds Character You Likely Forgot Elle Fanning Played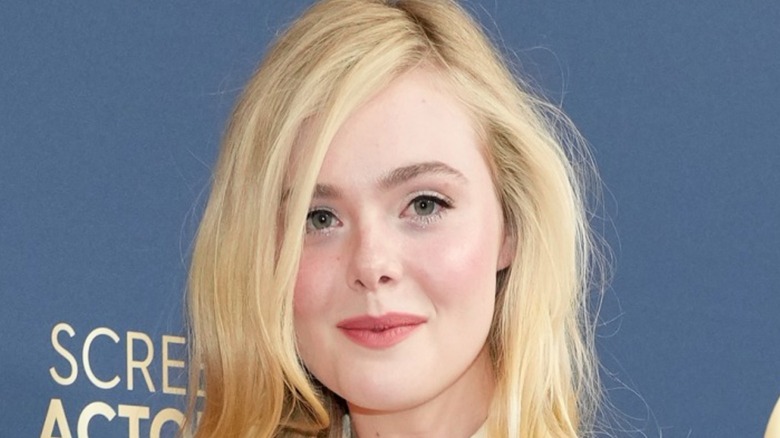 Kevin Mazur/Getty
Elle Fanning, born in 1998, has been showing up in film and television since 2001, when she played the two-year-old version of a character in the Sean Penn-starring drama "I Am Sam" (via IMDb). After consistently appearing in minor roles for the next few years, she began landing more prominent roles, such as "Super 8" and "We Bought a Zoo," both out in 2011, before landing the co-leading role as Sleeping Beauty in 2014's "Maleficent." From there, she continued racking up more films, such as with Nicolas Winding Refn's "The Neon Demon" in 2016 and Sophia Coppola's "The Beguiled" in 2017.
Most recently, Fanning has been portraying Empress Catherine II in Hulu's "The Great," which has earned her a Golden Globe nomination. Next, Fanning is portraying Michelle Carter, the real-life young woman convicted for involuntary manslaughter following her boyfriend's death, in Hulu's upcoming "The Girl from Plainville."
At this point, with 65 credits to her name, Fanning has racked up a ton of experience in her acting career, including plenty of smaller roles — especially from before she really began making a name for herself as a teen actor. Amongst these roles, Fanning appeared on "Criminal Minds" in a role that even the most ardent "Criminal Minds" fans — or most ardent Fanning fans — have likely forgotten all about. Read on to find out who Fanning played on the crime drama.
Elle Fanning appeared in two episodes in Season 2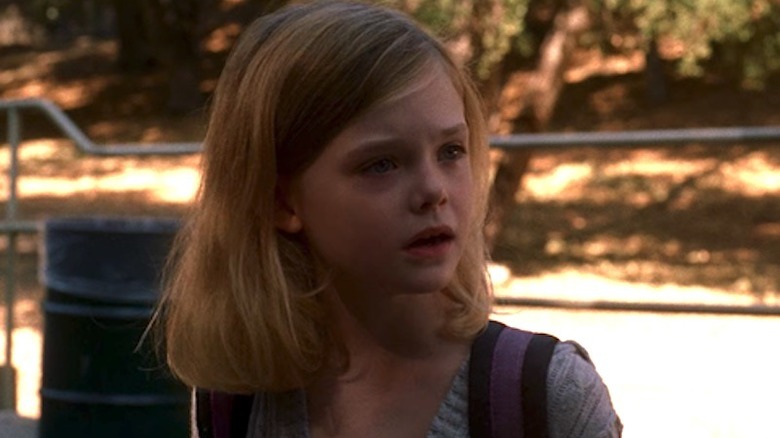 CBS
In Season 2 of "Criminal Minds," Elle Fanning portrayed Tracy Bell, a young child living in Ozona, Texas, in two episodes — "The Boogeyman" and "No Way Out II: The Evilution of Frank" beginning in 2006. In "The Boogeyman," the Behavioral Analysis Unit (or BAU) travel to Ozona to investigate a string of child murders. Tracy agrees to walk home with another kid, Jeffrey Charles (a pre-"Shameless" Cameron Monaghan), unaware that Jeffrey is the one who has been killing his classmates. Jeffrey lures Tracy into the woods, with the intention of making her his next victim, but Tracy manages to injure Jeffrey by kicking him and gets away. Tracy is then rescued just as Jeffrey has found her hiding and is about to attempt to kill her once more. After the scary experience, Tracy and her family move to Virginia.
Tracy reappears later in the season when another serial killer, Frank Breitkopf (Keith Carradine), begins targeting individuals who have previously been rescued by the BAU — Tracy included. Frank abducts Tracy, but is luckily rescued once again.
Considering that Fanning gave a memorable performance in not one but two episodes when she was approximately eight years old, it's no wonder she has gone on to have such a successful career.