Criminal Minds Fans Agree This Character Was The Most Useful In Cases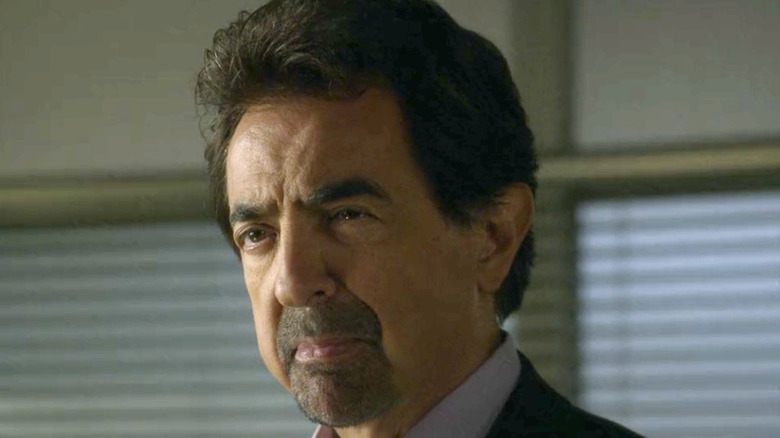 CBS
The crime drama "Criminal Minds" aired on CBS for 15 seasons before ending its run in 2020, but new viewers continue to discover the popular series even now, thanks to streaming services such as Netflix and Paramount+. The show followed the agents of the FBI's Behavior Analysis Unit (BAU), which investigates the nation's most dangerous serial killers and criminals. The show featured a rotating cast over the years with actors like Thomas Gibson, Mandy Patinkin, Shemar Moore, and Jennifer Love Hewitt, among many others.
The elite agents of the BAU tackled countless cases during the show's 300-plus episode run, and fans of the series definitely had their favorite characters, mainly because of the value those characters brought to the team. While Agent Hotch (Gibson), who led the team for multiple seasons, was beloved for his serious and no-nonsense approach, there are at least two other fan-favorite characters viewers believe contributed more to each case. 
Reid and Garcia are fan favorites for a reason
A fan poll on Reddit recently posed the question: who was more useful in terms of solving cases—Reid or Garcia? With 334 votes, the result was a close one, with each character proving plenty of worth. According to IMDb, Dr. Spencer Reid (played by Matthew Gray Gubler) and Penelope Garcia (played by Kirsten Vangsness) are the two characters with the most appearances on the "Criminal Minds," with Reid appearing in 323 episodes and Garcia 321. It only goes to reason they both contributed the most to the BAU's cases.
Reid, a socially awkward genius, might have struggled to fit in, but he often used his brainpower to zero in on information about suspects. Reid's heart was always in the right place, and his family problems put his mental health in the spotlight, especially when he was forced to admit his mother (Jane Lynch) for psychiatric care. Despite his personal struggles, Reid was instrumental in capturing numerous serial killers, such as Billy Flynn (Tim Curry) and Tobias Hankel (James Van Der Beek).
However, Reid only received 136 of the votes, leaving Garcia the clear winner in this Reddit fan poll with 198 votes.
Garcia is the clear team VIP
A technical analyst for most of the show, Penelope Garcia often tracked down clues from the comfort of her desk using her expert computer hacking skills. One Reddit user u/ReinventedScientist wrote, "Garcia gives the BAU team lots of useful practical information (addresses, tracing locations of victims, background checks on unsubs, etc). the team would have a tedious time trying to trace down each piece of info themselves one by one."
When all was said and done, fans agreed Reid and Garcia were the most valuable members of the BAU in their own ways, with u/jiffyfly6 commenting, "Depends on the case. Often need both. Garcia has all the data but doesn't know what to look for. Reid knows what to look for but needs the data to fill it in."
We have no idea if we'll ever get that long-rumored 16th season on Paramount+, but if we ever do, it's likely fans will riot if these two aren't featured on the show.