Great News For Anthony Mackie's Twisted Metal TV Series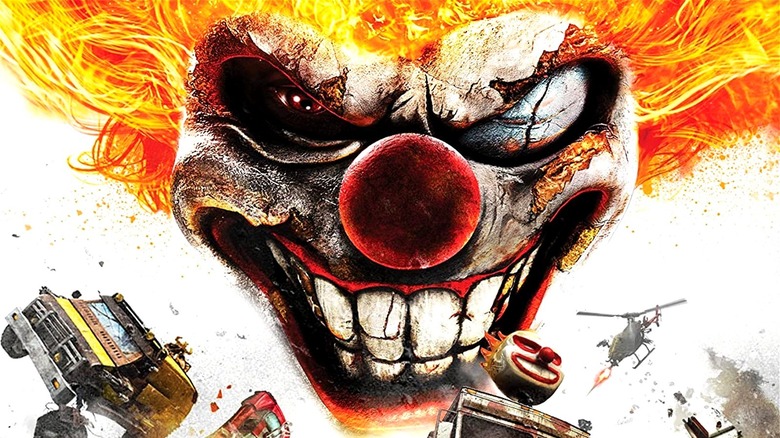 Sony Computer Entertainment
The "Twisted Metal" video game series featured a group of colorful characters trying to come out on top and take down their opponents through vehicular battles. Think of it as a monster truck rally — with missiles. There have been nine different games in the series since it debuted in 2001 on the PlayStation, ranging from sequels like "Twisted Metal: Black" to spin-off games like "Twisted Metal: Small Brawl" (per Polygon).
Fans of the series have long speculated with hope that the very visual, funny game might spin off into an animated series, TV show, or live-action film. In September 2021, it was announced that a series based on video games was in the process of being adapted for the Peacock streaming platform. The news arrived months after it was reported in February 2021 that the PlayStation game was being developed into a TV series. According to Deadline's report from late 2021, Rhett Reese and Paul Wernick, best known for "Deadpool," co-adapted the games into a series format, and Michael Jonathan Smith of "Cobra Kai" fame will executive produce and write for the series.
Today, "Twisted Metal" fans who were already eagerly awaited to see their beloved game on screens everywhere received an exciting update about the project.
Twisted Metal has received a series order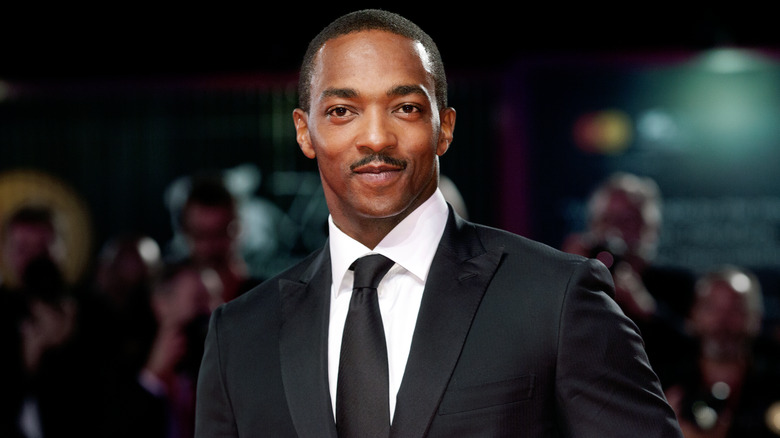 Andrea Raffin/Shutterstock
The final day of February 2022 brought some good news for "Twisted Metal" fans. A new report from Deadline reveals Peacock has given the live-action "Twisted Metal" show a series order. There's no word yet on how many episodes will be included in the first season of the half-hour action-comedy series. What we do know is that Anthony Mackie — best known as Sam Wilson, aka Captain America (fka Falcon) — is still set to head the show as John Doe, the protagonist of the "Twisted Metal."
John Doe is described in Deadline's character breakdown as a cheeky milkman "who talks as fast as he drives." Doe is an amnesiac who roams the post-apocalyptic world in search of a sense of belonging. He is given the chance at finding something resembling community when he's handed an offer to deliver a package to a location on the other side of the country. "Twisted Metal" fans know how difficult this will be for Doe because, to reach his goal, he's going to have to brush up against a lot of colorful but ill-tempered and heavily armed folks ready to do anything to get their hands on what he's got. Among those opponents is Sweet Tooth, a muscular man with a flaming head and clown makeup driving an ice cream truck. Undaunted, Doe teams up with a car thief partner, and the twosome set off on an explosion-filled journey toward a hoped-for redemption.
There have been no other actors attached to the project as of press time, nor has Peacock announced a start date for either the commencement of filming or the debut date for "Twisted Metal."