Twisted Metal Fans Get The News They've Been Waiting Years For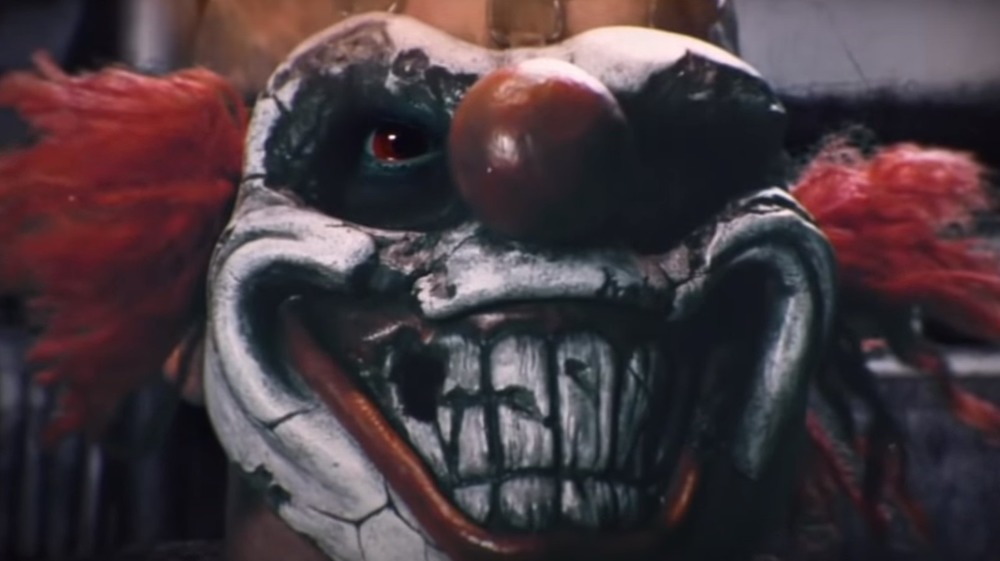 Sony
Sony Pictures Television has announced that it's bringing mid-'90s mayhem, lunacy, and violence to the small screen in the near future, with a pair of executive producers on board with a proven mastery of such things: Twisted Metal is on its way to television screens, this time as a live action adventure show, with Deadpool writers Rhett Reese and Paul Wernick heading the creative team.
Reese and Wernick, also known for their work on Zombieland and G.I. Joe: Retaliation, are developing the beloved video game series as the story of a talkative hero tasked with transporting a package across a Mad Max style wasteland, pursued by the iconic Twisted Metal clown Sweet Tooth. Variety reports that Michael Jonathan Smith of Cobra Kai is set to pen the script, with Will Arnett, Marc Forman, and Peter Principato attached as executive producers. Arnett is rumored to be playing Sweet Tooth, but no word of concrete casting news has been confirmed.
Sweet Tooth is headed to television in Twisted Metal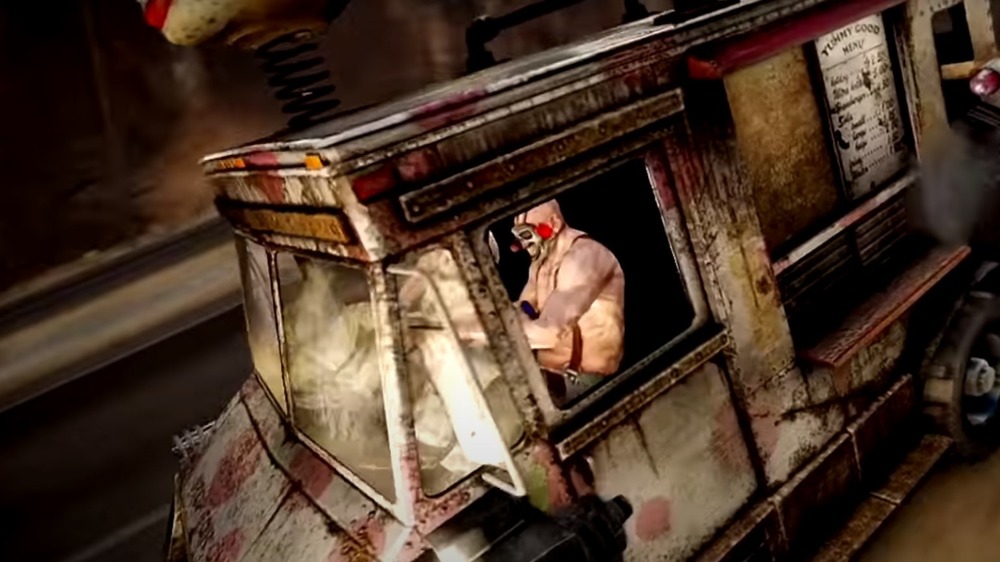 Sony
Twisted Metal debuted in 1995 as a first generation PlayStation title. Based around over-the-top vehicular combat in a Mortal Kombat-esque gladiatorial competition, it saw players operating unique battle vehicles in a fight across Los Angeles, hoping to win a single wish from the enigmatic Calypso. The game would go on to become one of PlayStation's most well known franchises, spawning half a dozen sequels, a pair of spin-offs, and a 2012 reboot.
Glenn Adilman, executive VP of comedy development for Sony Pictures Television, expressed excitement about the fresh new series in a statement, saying, "We love Twisted Metal in all its twisted insanity. Michael Jonathan Smith hit it out of the park with an action-packed, brilliantly funny adaptation, and we are grateful for the support of Rhett, Paul, Will and our friends at PlayStation."
There's no word yet on when fans can expect their first glimpse of Twisted Metal's post-apocalyptic nightmarescape, but given Sony Pictures Television's recent enthusiasm with regard to adapting their video game properties (see: HBO's The Last of Us), it seems likely that the company will burn rubber to get it into production.