The Best Time Trapper John Ever Broke Character On MASH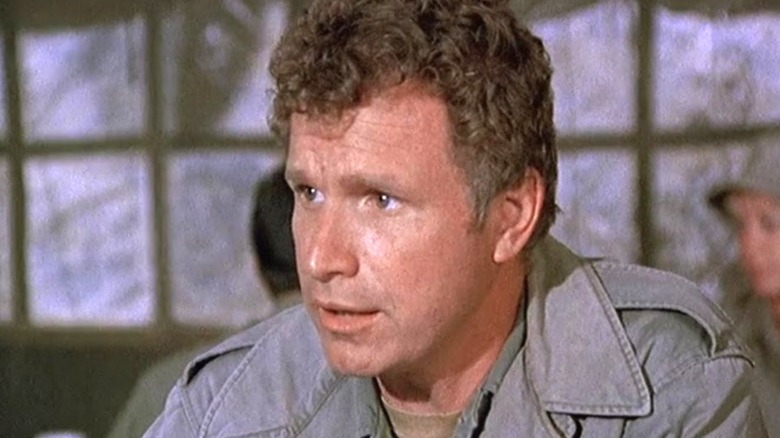 CBS
In both the film and television version of "M*A*S*H," Captain John Francis Xavier McIntyre, known as "Trapper John," is the best friend of Hawkeye Pierce (Donald Sutherland/Alan Alda). The pair pull practical jokes together, as well as drink and cope with the after effects of the Korean War. For the film, John was played by the deadpan actor Elliott Gould, while the show replaced him with Wayne Rogers. While Trapper is known as a easygoing womanizer, he has strong morals and remains devoted to his job and his family.
Rogers was a part of the popular sitcom for three seasons, but he didn't like that John was becoming a subordinate sidekick to Hawkeye instead of a character in his own right. He left the show between Seasons 3 and 4, with his last appearance being "Abyssinia, Henry" in 1975. The actor did have a chance to play the role again in his own series, "Trapper John, M.D.", but he turned it down for fear that he'd be typecast (via The Hollywood Reporter). While Rogers had understandable grievances over how his character was treated, these outtakes demonstrate that the "M*A*S*H" set was still a lot of fun to be around.
Rogers killed an outtake with one well-timed joke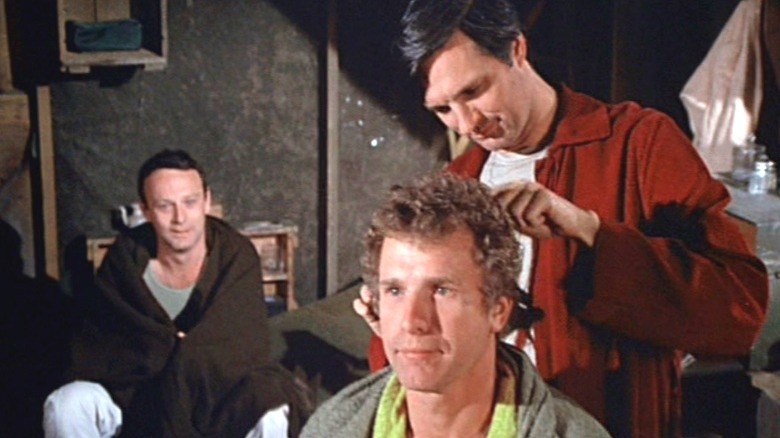 CBS
Wayne Rogers isn't as common a sight in the "M*A*S*H" bloopers as Loretta Swit or even Larry Linville, likely because he left the show so early compared to other cast members. However, he does appear in a few, and like all of the cast, Rogers would curse "s***!" whenever he'd flub a line.
His best outtake of the bunch comes as an improvised joke after Alda messes up his take. Hawkeye is supposed to be speaking to an army doctor, listing where he can go to help in Korea, when the actor accidentally repeats his line twice. Alda is about to forget the next phrase when Rogers, still in character as Trapper John and counting dollar bills, says, "Or you could stay here, we don't give a d***." The two other actors lose it and the crew begins to guffaw in the background.
It's a hilarious moment that also shows Rogers' versatility and ability with a quick zinger. He might not've stayed on "M*A*S*H" long, but the blooper shows why the actor's talent got him hired as Trapper John in the first place.