Why Leonard From Dangerous Lies Looks So Familiar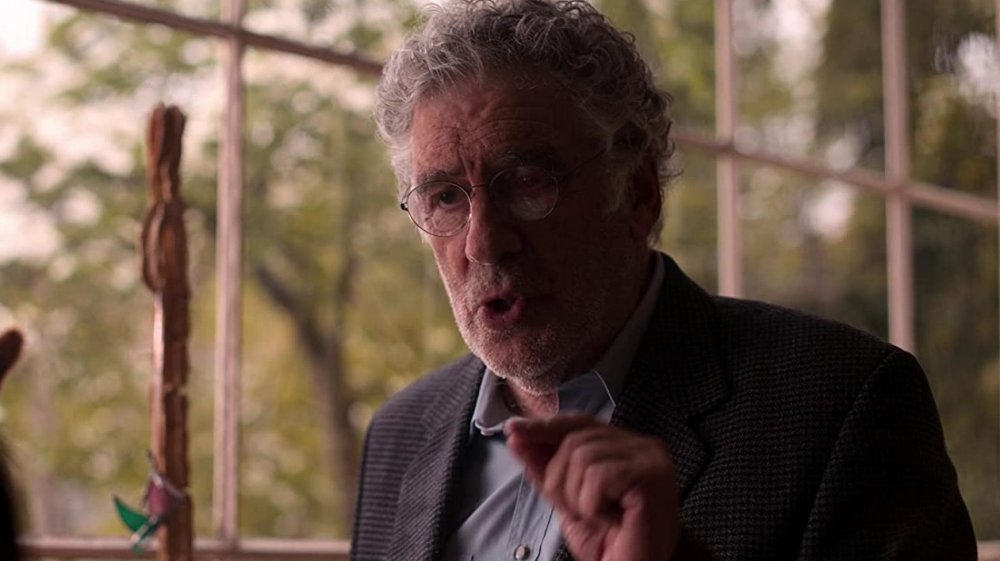 Netflix
Netlfix's latest original film, the mystery thriller Dangerous Lies, is a certified hit. The twisty rags-to-riches story even dethroned Extraction to become the streaming platform's most watched movie. Aside from its engaging plot, Dangerous Lies derives much of its appeal from its killer cast, which includes more than a few familiar faces.
Dangerous Lies follows Adam (Jessie T. Usher) and Katie (Camila Mendes), an attractive, young, married couple struggling to make ends meet with their minimum-wage jobs against a mountain of student loan debt. Adam and Katie's unfortunate lot takes a significant turn when Katie's elderly boss, Leonard, passes away under mysterious circumstances, willing Katie the keys to his expansive Queens estate. Although Katie and Adam discover more than they bargained for buried in the old New York City home, it all turns out okay in the end - for one of them, anyway.
Even though Leonard only features in the film's intriguing first act, he certainly plays an important role in the development of the plot. If you thought the rich old guy looked familiar, he sure should have. Leonard is played by Elliott Gould, a veteran actor with over 180 credits to his name.
Elliott Gould has been in the business for over 50 years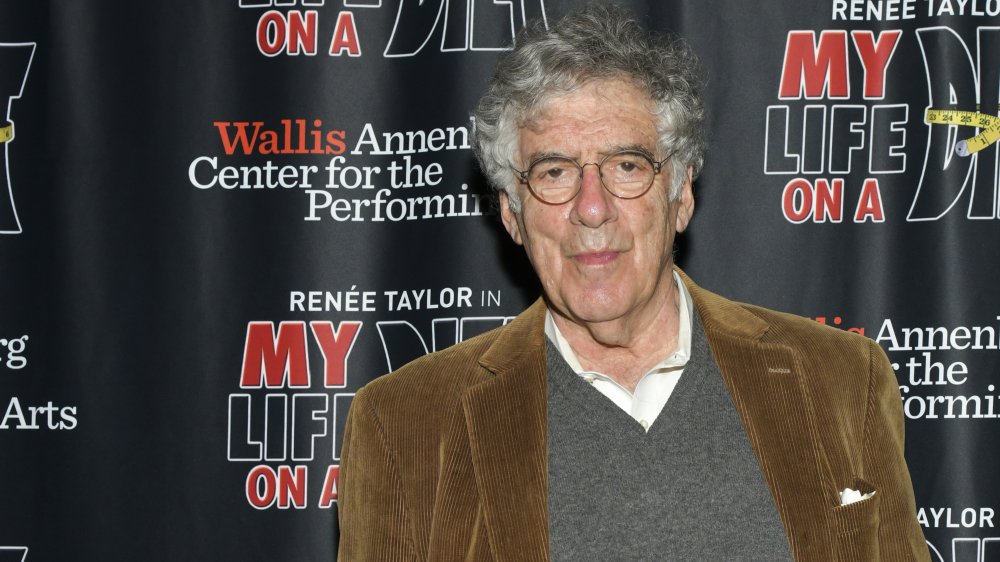 Rodin Eckenroth/Getty Images
Born Elliott Goldstein to a family of Jewish immigrants, Gould landed his first acting job back in 1964, when he was cast to play the jester on the made-for-TV adaptation of the classic fairy tale stage play Once Upon a Mattress. The talented actor's stardom was almost instantaneous, and he earned his first Oscar nomination only five years later for his performance as Ted Henderson in the Paul Mizursky classic Bob & Carol & Ted & Alice (via IMDb).
Since then, Gould has carved out a niche for himself in Hollywood, playing a veritable parade of quirky nebbishes over the course of a fecund career that dates back to the Johnson administration. He's conquered both television and film, appearing as a regular or guest star on some of the most iconic TV series ever to grace the airwaves in addition to a healthy roster of both indie and blockbuster films. In that time, Gould has had ample opportunity to show off both his serious and comedic sides. He's even proven himself a capable sketch comic, hosting Saturday Night Live six times. Here are some of the highlights from Gould's storied Hollywood career.
Elliott Gould was a character on MASH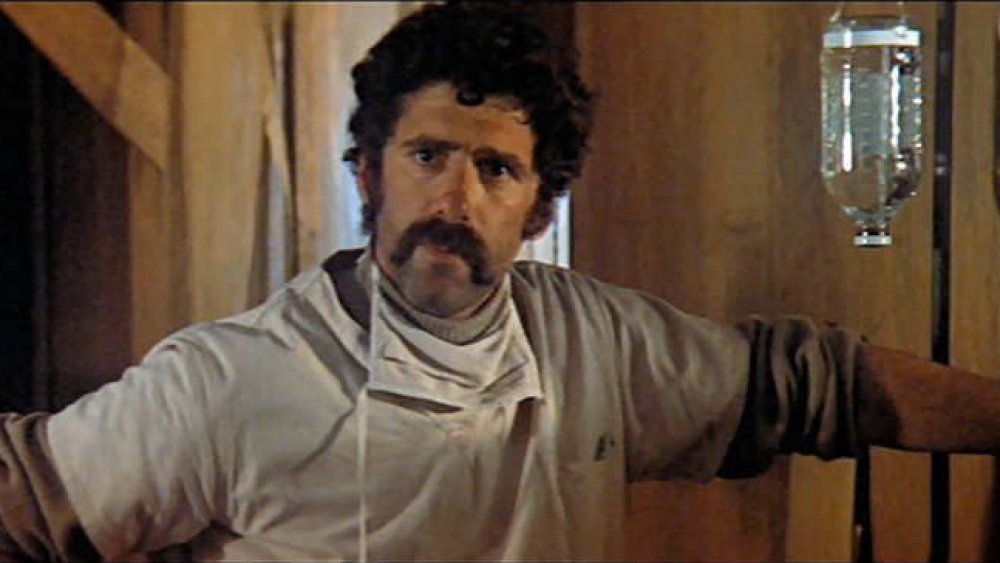 20th Century Fox
Gould's role in the hit Korean War movie MASH kicked off the productive first act of the young performer's career. MASH chronicled the lives and times of the U.S. military's titular Mobile Army Surgical Hospital team during the course of the historical East Asian war. The film was an adaptation of a 1968 war novel by Richard Hooker, and it spawned one of the most popular and critically-lauded television series of its time. The show earned 100 Emmy nominations and scored 14 wins over the course of its 11-year domination of the Nielsen ratings.
In the film, Gould played the part of Trapper John McIntyre alongside a cast full of classic of leading men, including Donald Sutherland as Hawkeye, Robert Duvall as Major Frank Burns, René Auberjonois as Father John Mulcahy, and David Arkin as Sgt. Major Vollmer. As in the book, Gould's Trapper John was a graduate of Dartmouth College who served as a thoracic surgeon with the Mobile Army unit. Gould brought more of a dramatic weight to the role than Wayne Rogers, who molded a clownish version of the character to better match the tone of the subsequent TV adaptation.
While Gould's turn as Trapper John was certainly memorable, the younger generation of viewers likely recognizes him from one of his more recent roles.
Elliott Gould was Ross and Monica's father on Friends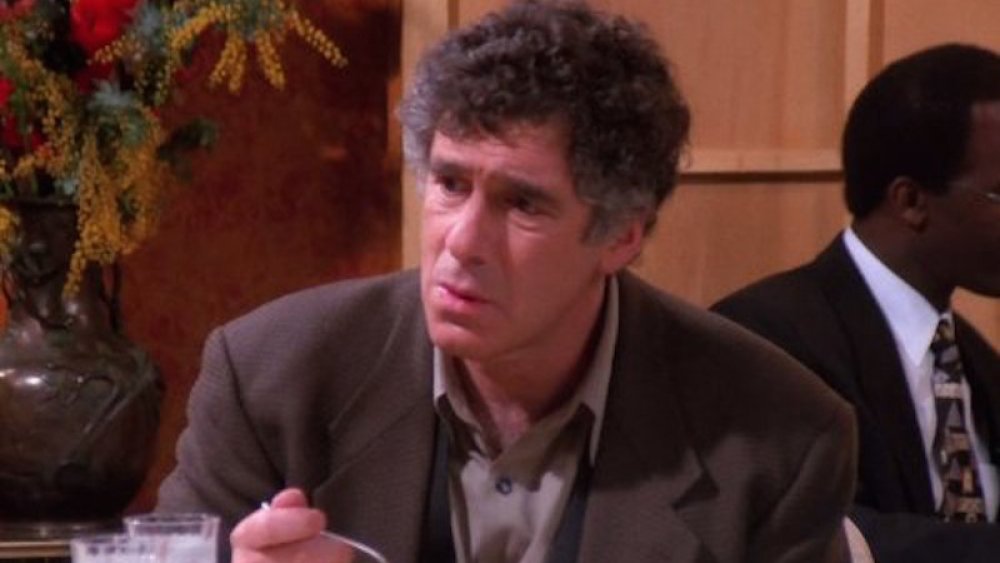 NBC
If MASH captured the zeitgeist of the 1970s, then Friends managed the same feat two decades later in a completely different format. Thanks to the NBC sitcom's imperial phase in the late 1990s and its long tail as one of the most-streamed TV series ever, Elliott Gould may be best remembered by younger fans as the father of Monica and Ross Geller.
Gould's hilarious Jack Geller was a recurring character throughout the course of Friends' 10-season run. After making his first appearance on the 1994 episode "The One with the Sonogram at the End," he returned 19 more times to reprise his performance. Gould's final appearance as the Geller patriarch came in 2003, on the episode entitled "The One with the Cake," during which he had the opportunity to celebrate the first birthday of his granddaughter, Emma.
Friends was such a success, that even the show's recurring guest stars saw a major boost to their acting fortunes. Gould, whose career had gone quiescent relative to his heyday in the '70s and '80s, soon landed the role of a lifetime in a budding franchise of heist movies that redefined the genre.
Elliott Gould was one of Ocean's original eleven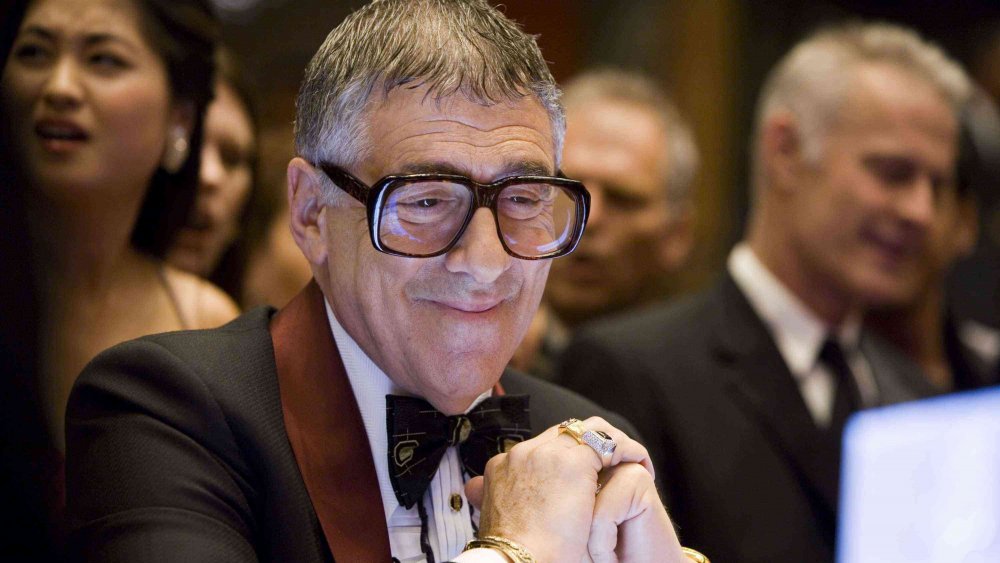 Warner Bros.
Since Friends, Gould hasn't just been cashing residuals checks and resting on his TV laurels; far from it. He actually got himself involved in a high-stakes casino heist as one of Ocean's original gang of eleven con artists and thieves.
Gould debuted his character, Reuben Tishkoff, in Ocean's Eleven, and has reprised the role in every subsequent sequel, including 2018's gender-swapped Ocean's Eight. Tishkoff is an old-school business magnate with a serious axe to grind against casino kingpin Terry Benedict, who muscled him out of the industry years before the plot of the film kicks off. In the first film, he provides Ocean's primary means of financing his caper.
Ocean's Eight was Gould's last appearance in a major feature film before landing the role of Elliott in Dangerous Lies. In 2018, he performed in the Brazilian black-and-white film Romancing Brazil, but other than a few scattered TV appearances, that was it. Even though the actor has reached his golden years, we're sure we haven't seen the last of Elliott Gould.