Are Donnie Wahlberg And Bridget Moynahan From Blue Bloods Friends In Real Life?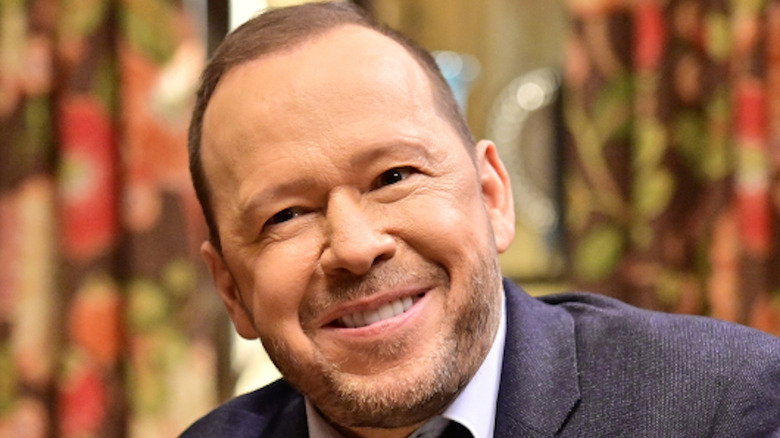 John Paul Filo/CBS
When you spend all of your time with the same group of people for more than a decade, you're bound to build relationships. The actors on the long-running CBS series "Blue Bloods" have been working together for 12 seasons, and, by now, they have become very familiar faces in households across America. At this point in the show's run, it might even be fair to say the dynamics between the characters drive the storylines further than any plain old whodunit on television.
Donnie Wahlberg and Bridget Moynahan play siblings Danny and Erin Reagan. They have occupied those parts since the pilot episode, and they are cornerstones of the Reagan family. They are two of the three Reagan siblings with boots on the ground protecting the city. Due to their jobs, however, Danny and Erin often find each other at odds. With Danny as an NYPD detective who works on significant investigations and Erin as an assistant district attorney, they come to each case from different perspectives, even if they have the same goal. Because of this, a large portion of their screen time together consists of tense conversations. These range from mild bickering to full-fledged screaming matches, depending on whether the topic at hand is work-related or family-related. At the end of the day, though, this brother-sister duo will always be there for each other.
But what does portraying a relationship like that on TV do to your relationship off-screen? Are Wahlberg and Moynahan actually friends in real life?
The Blue Bloods cast is like family in real life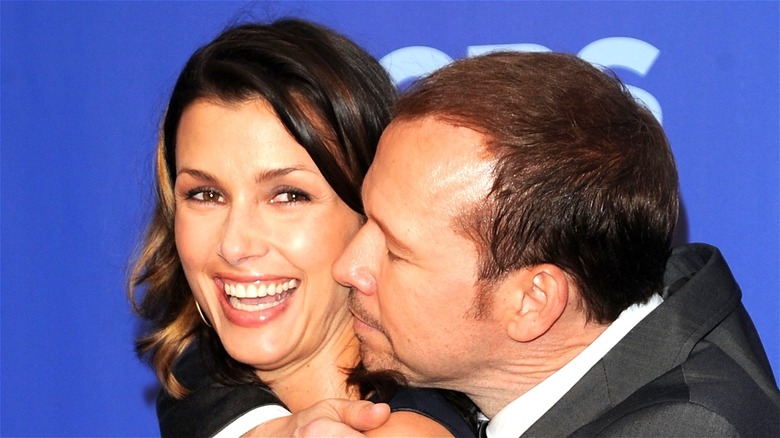 Andrew H. Walker/Getty
It seems that the actors on "Blue Bloods" have had no problem portraying a family on-screen because they have become one in real life. While promoting her new book, "Our Shoes, Our Selves," during a 2019 interview with AOL's Build series, Bridget Moynahan talked about her relationships with the cast of her CBS show. "Everybody on the cast, we have just become like a family. We really fell into these relationships easily, and we've just grown with each other over the past ten years."
Just a few months earlier, while talking about filming Season 9 on "Live with Kelly and Ryan," Donnie Wahlberg echoed that sentiment while addressing his relationship with Moynahan specifically. "We have a real dynamic like a real family. Bridget Moynahan is like my sister and my confidante, and we're very close friends." He didn't shy away from adding the rest of the Reagans into the love he shared on set, either. "Will Estes is an amazing actor; he's like my younger brother. And of course, Tom Selleck is like our dad."
Looking back on the years the family has shared, it is easier to believe some of the more loving and poignant moments they show on the screen. It may actually become easier to accept the fights, too, because what siblings don't argue? All in all, it makes you think they both are grateful Wahlberg convinced Moynahan to take the part, even though she initially passed. Viewers are no doubt appreciative as well.