The Best Time Bridget Moynahan Broke Character On Blue Bloods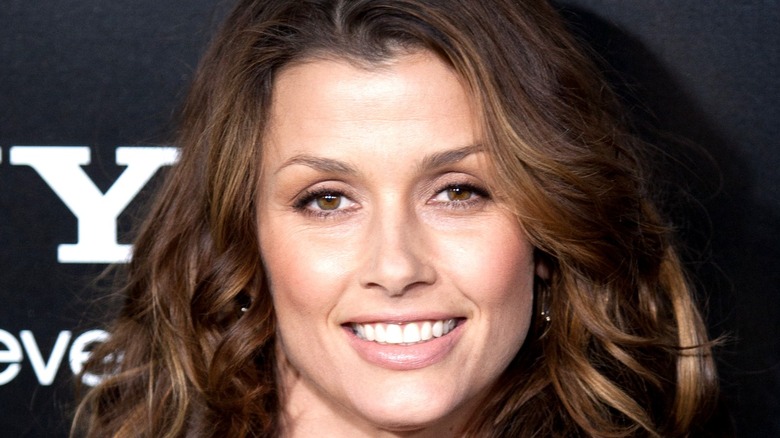 Photo Works/Shutterstock
Since 2010, actress Bridget Moynahan has entertained fans as Erin Reagan, the wicked-sharp prosecutor of the Reagan law enforcement dynasty in CBS' "Blue Bloods.". As the only non-police officer of the Reagan family, Erin represents the legal side of crime prevention in her job at New York's District Attorney's office. As you might expect, she takes her job very seriously. However, that doesn't mean there isn't room for some levity in the life of Erin Reagan.
Obviously, there's more than one instance of Erin being humorous in the actual series. However, you can also find examples of Moynahan herself breaking character and joking around with the other actors on set. After 12 straight seasons on the air, there's no shortage of this behavior to be found on the series' blooper reels. That being said, probably the best time Bridget Moynahan broke character on "Blue Bloods" happened while the crew was filming a Season 5 episode.
Bridget Moynahan and Donnie Wahlberg are hilarious on set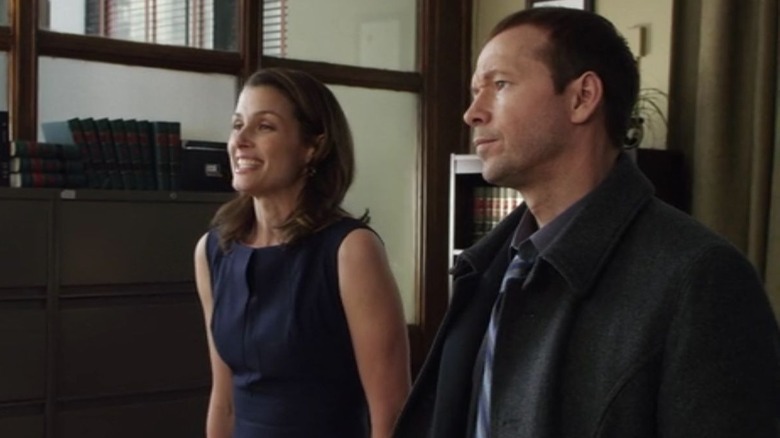 CBS
Since "Blue Bloods" is focused on the adventures of the Reagan family, you can expect that the bond between these related characters is pretty tight. After all, we see the entire clan sit down for dinner every Sunday to spend some quality time together. This is doubly true for Erin and Danny Reagan (Donnie Wahlberg) since they are the two oldest siblings of the Reagan family. In this particular blooper from Season 5, however, the actors take this bond a little bit overboard.
In this scene, Danny has come to speak with Erin about something important in her office. As he is leaving the room, however, the scene is supposed to show Danny blowing a benign kiss to his sibling. Instead, Wahlberg exercises his role as the resident blooper reel jokester by walking up to Moynahan and acting out a deep, not-so-sibling-appropriate kiss. The real kicker, however, comes in how Moynahan breaks character, returning the fake kiss for a moment before the two erupt in laughter along with the crew.
The humor of the moment lasts for a bit, with Wahlberg innocently claiming that's what he was supposed to do according to the script. Of course, that's all baloney and he really just wanted to have a laugh. The fact that he could get away with such a risque joke, however, shows just how close the "Blue Bloods" cast has become over the course of the series.