Ant-Man And The Wasp Begins Production, Marvel Reveals Video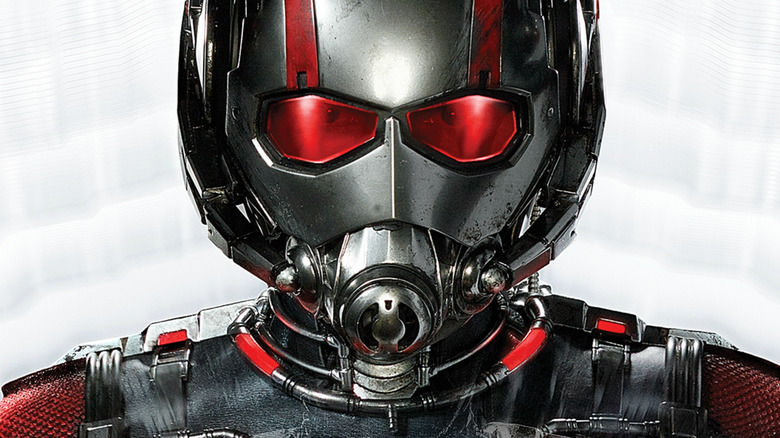 Disney Studios
This is going to be huge, but also very tiny.
Marvel announced that production has officially started for Ant-Man and the Wasp, the sequel that will officially introduce Evangeline Lilly's superhero into the MCU.
To mark the occasion, the studio released a brief teaser from behind-the-scenes. Although we don't see Paul Rudd or any of the other cast members, we do get a look at the diminutive director's chairs for Ant-Man and the Wasp. It also reveals a first look at the slick, new official logo. Check out the video below.
Directed by Peyton Reed, who helmed the first movie, Ant-Man and the Wasp will feature returning cast Michael Douglas, Judy Greer, and Michael Pena, and they'll be joined by Laurence Fishburne as Goliath, Michelle Pfeiffer as Hope's mom Janet van Dyne (the original Wasp in the comics), and Walton Goggins (Justified). 
It'll be the 20th movie in the Marvel Cinematic Universe, which kicked off with Iron Man in 2008. While Ant-Man is in the upcoming Avengers: Infinity War, Lilly said Wasp won't join the rest of the team until Avengers 4 in 2019. But we'll see her in action in Ant-Man and the Wasp when it hits theaters July 6, 2018.
Until we hear more, find out why the first movie almost didn't happen.
BIG NEWS! Marvel Studios' "Ant-Man and the Wasp" has begun production. In theaters July 6, 2018. pic.twitter.com/tgJ01R6T6n

— Ant-Man (@AntMan) August 1, 2017