Mouch's Nickname On Chicago Fire Explained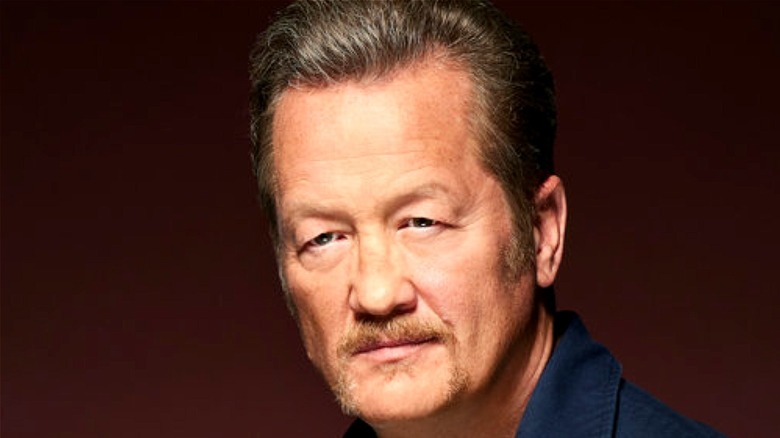 Art Streiber/NBC
Laying a solid foundation for what would become producer Dick Wolf's multi-show "One Chicago" lineup of action-drama series, "Chicago Fire" debuted in 2012 and has delivered scorching-hot ratings for NBC ever since (per One Chicago Center). Taking viewers along for the ride as a team of elite firefighters and paramedics race into action week after week, the series combines heart-pounding firefighting exploits and emergency rescues with equally intense personal drama featuring a cast of memorable personalities for fans to root for.
The characters who populate the firehouse on "Chicago Fire" range from standard-issue, youthful action hero types of both sexes, to the more laid-back wiser-and-older variety. This latter category would certainly seem to apply to the good-natured Randall "Mouch" McHolland (Christian Stolte), a long-time resident of Firehouse 51, veteran firefighter, and true favorite of long-time viewers of the series. And while Stolte's character has been with the show since the pilot episode launched the franchise 10 seasons ago, some "Fire" watchers may not know how Mouch's nickname originated. Well, we'd be happy to let you in on the mystery.
Mouch got his nickname due to his affinity for the station's couch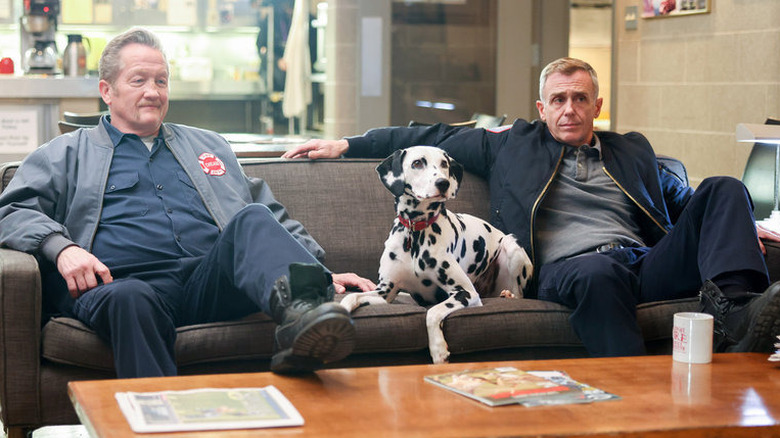 Adrian S. Burrows Sr./NBC
As a fixture on "Chicago Fire" for 200-plus episodes and counting, Christian Stolte's Mouch McHolland has seen more firefighter action than you can shake a Slamigan at. (The Slamigan, for the uninitiated, is a firefighter forcible entry tool co-created by Mouch in the show's 124th episode.) In addition to being a fire-battling first responder most of his working life, McHolland's role on the show also saw him elected as the President of the Firefighter's Union and chief liaison between the Chicago Fire Department and the city's firefighters and paramedics, including advisory duty if any of the staff face disciplinary hearings or other internal matters within the department (per ChicagoFireFandom.com).
All the above being said, despite his active role as a Firehouse 51 team member, McHolland actually became somewhat legendary for a certain form of inactivity: whenever not on call, he could reliably be found lounging comfortably in one specific place watching TV or chatting with other squad members. And his favored location for kicking back? The station couch. Thus, the consistent association of McHolland on a couch clearly explains why his "Chicago Fire" colleagues presented the man with the totally apropos nickname, "Mouch."