The Worst Storyline In Blue Bloods Season 10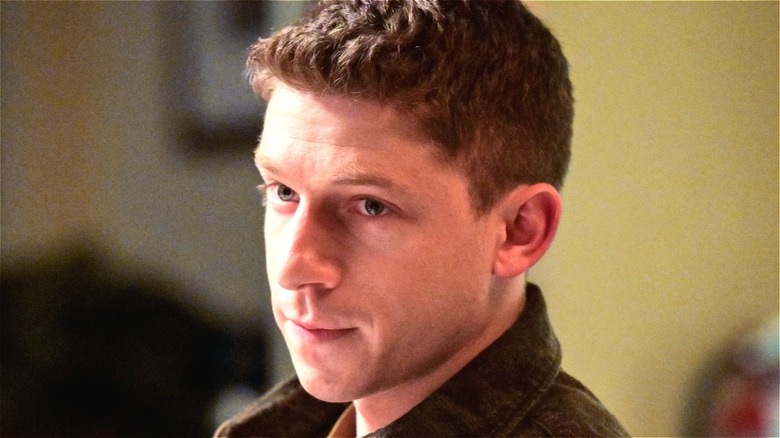 John Paul Filo/CBS
There are over a decade of "Blue Bloods" storylines for fans to choose from if they desire to rewatch their favorite episode. The series has been a staple on CBS's lineup for years, continuously bringing great storyline after storyline that keeps viewers on their toes. From Danny Reagan (Donnie Wahlberg) and Maria Baez (Marisa Ramirez) matching wits with serial killers and assassins, to Frank Reagan (Tom Selleck) going toe to toe with mayors and social justice warriors, there are a dozen seasons with poignant plotlines.
Season 10 of the cop procedural brought its fair share of episodes to keep viewers on the edges of their seats, and keep them binging episodes all weekend. Great storylines like Erin Reagan (Bridget Moynahan) finally facing emotional baggage she has buried for years after a car accident, or the actual revelation that Joe Reagan (who died off-screen before the pilot episode) had a son no one knew about, kept the season going strong.
However, not all of the storylines were home runs. There were a few that didn't hold up to the rest. Here is the worst storyline audiences had to suffer through during Season 10 of "Blue Bloods."
Janko was uncharacteristically neurotic
In Season 10, Episode 10, "Bone to Pick," Eddie Janko (Vanessa Rey) and Jamie Reagan (Will Estes) find themselves at odds with each other. At their regular brunch date, Jamie confesses he forgot about the "honey-do-list" she gave him the night before. She, in turn, commented that Freud would say people don't ever really forget anything and that it is the subconscious sticking up for them. She accuses Jamie of not wanting to be told what to do by a woman. Eventually, Janko questions whether Jamie wants to be married since his brother, father, and grandfather are all single and seem to be doing just fine.
The problems with this episode surround the uncharacteristic pessimism about their relationship. Since Janko partnered with Jamie, she has been the strong, confident person seeing the good in everyone. Feeling like Jamie didn't want to be married to her because the rest of the men in the family are single was a massive, uncharacteristic leap. 
In her recap for Celebrity Dirty Laundry, Kristine Francis dismissed the argument by saying, "They were fighting over a list of all things." In the blog Jamko Thoughts, the author wrote, "Unfortunately, the gender politics argument is a distraction." After years of Jamie staying single simply because he couldn't stop thinking of Eddie, her accusing him of being sexist and comparing him to others seemed like a big stretch from the usually strong Janko.