Fans Think This Chicago Fire Character Will Become A Firefighter At 51 Soon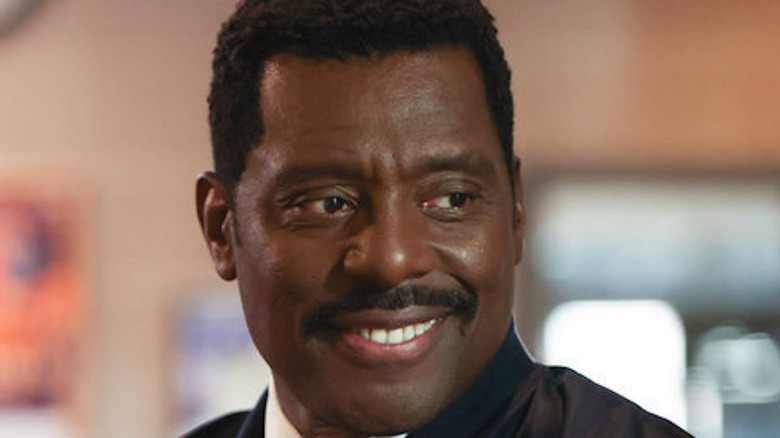 Adrian S. Burrows, Sr./NBC
"Chicago Fire" is an exceptional show that highlights several different tasks, jobs, and dangers of the fire fighting profession in the fictional Firehouse 51 in Chicago. Based in the universe of the "One Chicago" franchise, "Chicago Fire" sometimes crosses over and shares actors and characters with "Chicago P.D." and "Chicago Med," which helps to create an overall interconnected branch of entertainment. "Chicago Fire" is currently in Season 10, and the cast has changed several times due to promotions, transfers, and drama.
The actors that have appeared in every season of "Chicago Fire" in some capacity are Jesse Spencer, Taylor Kinney, David Eigenberg, Wallace Boden, Yuri Sardarov, Christian Stolte, and Joe Minoso, but several others have come and gone at this point. Gabriela Dawson (Monica Raymund) was one of the main characters up until Season 6, where she decided to leave for Puerto Rico to help with relief work, while Miranda Rae Mayo, who plays Stella Kidd, joined the main cast in Season 5. Kidd has been important to the plot of "Chicago Fire" because of her "Girls on Fire" program, whose mission is to bring in more women to the fire fighting profession. Recently, fans gathered on Reddit to discuss who may be the next person to become a firefighter might be, and it seems like there is a general consensus.
Fans would love to see Kylie Estevez become a firefighter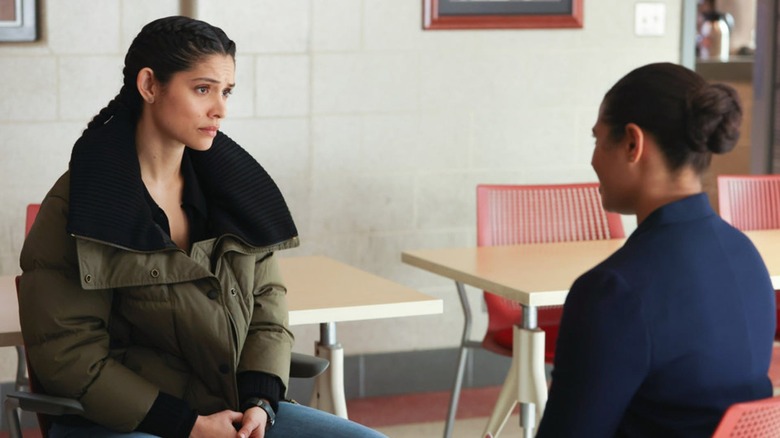 NBC
In one Reddit thread, the original poster asked if people thought Kylie Estevez (Katelynn Shennett) is going to be the next firefighter to join Firehouse 51, and stated, "I feel like she's been around for long enough to have more of a purpose than most think. It would be great for the show to be around long enough for her to grow up and join the CFD and hopefully 51. ... Depending on what the actor wants and if the writers have any plans for it but I think it would be really cool if they did that." Redditor u/bookshelfcastles was totally on board with this statement and hoped that the character would be sticking around, if only to see the impact girls have on the profession. U/pedalsteeltameimpala added, "I really like what they're doing with her character right now, but yes, I do hope we see her become a firefighter soon!"
In a separate thread by Reddit user u/Holgate11, they wondered if Kylie was going to be the next one in the 'truck' role, and said that they are getting the feeling that as soon as Kylie is old enough, she will join the team. Additionally, u/gberniee25 agreed and said that the character often saves the day and that they absolutely love it, while Redditor u/KimGrennan replied and said that they can't wait to see the girl thriving. U/MichaelCastleMoon believes that Kylie making the firefighting squad is a great idea. It seems that the only thing holding back Kylie is her young age, but fans definitely want to see much more of this character and hope that she makes the team someday.