The NCIS Character You Likely Forgot Bones' Tamara Taylor Played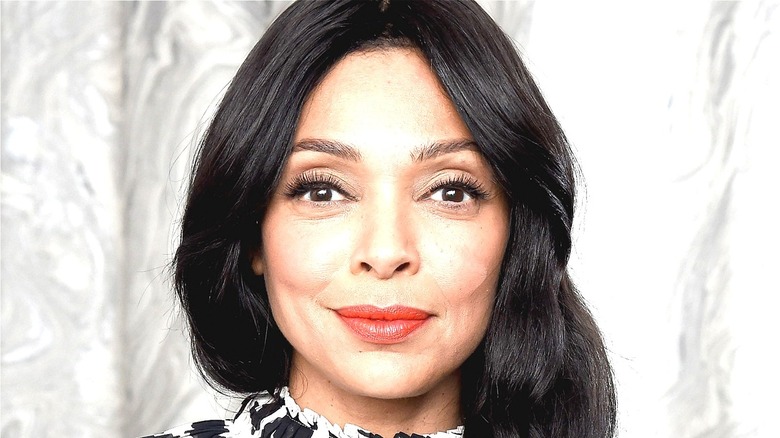 Gary Gershoff/Getty
Primetime television series tend to have very hit-or-miss half-lives. And in the last two decades, shows too numerous to count have come and gone in the primetime landscape. But one of the small screen's most enduring presences over that stretch as been CBS' hit military-themed procedural "NCIS."
It's easy to forget, but "NCIS" was actually a spin-off from another CBS hit, "JAG," and made its proper primetime debut way back in 2003. And over the show's ensuing 429-episodes and counting stretch, Gibbs (Mark Harmon) and his Naval Criminal Investigative Service team have tackled all manner of criminal cases, and taken down all manner of baddies from every corner of the globe. 
For much of that run, the central cast of "NCIS" remained more or less in tact as well, though the series has understandably had its share of notable short-term supporting players. That list includes the great Tamara Taylor, who's perhaps best known for playing Jeffersonian head honcho Dr. Camille Saroyan on another long-running primetime hit, Fox's gory, goofy, and frequently fascinating procedural drama "Bones." Here's who Tamara Taylor played on "NCIS."
Taylor played Agent Cassie Yates in a pair of NCIS episodes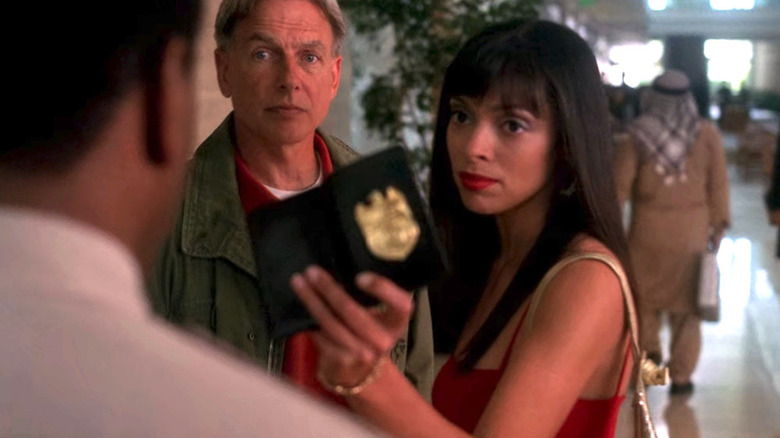 CBS
You'll have to go back to the early days of "NCIS" if you want to see Tamara Taylor at work on the series, as she made her first appearance late in its second season. She did so as Special Agent Cassie Yates, a tough-as-nails investigator who's called in during the penultimate Season 2 episode "SWAK" to help Gibbs and the gang figure out who sent a letter to the NCIS offices containing a potentially lethal white powder.
After helping crack that case, Taylor's Agent Yates was called in to assist Gibbs' crew again for the Season 3 episode "Jeopardy." That pulse-pounding hour saw Yates help to bring down a nefarious drug lord and rescue NCIS Director Shepard (Lauren Holly), who he'd taken hostage in hopes of cutting a deal to recover his brother and a cache of seized narcotics. Taylor's role was prominent enough in this 2006 episode that one wonders if "NCIS" creatives might not have been eyeing her to join their cast on a more regular basis, if only she hadn't booked "Bones" that very same year. 
Given how long Taylor's "Bones" gig lasted, things obviously worked out well for her (and then some) in the end. And just glancing at the impressive string of jobs she's landed since "Bones" left the airwaves, it's clear Taylor's days of booking guest spots are well behind her.