What Tamara Taylor Has Been Doing Since Bones Ended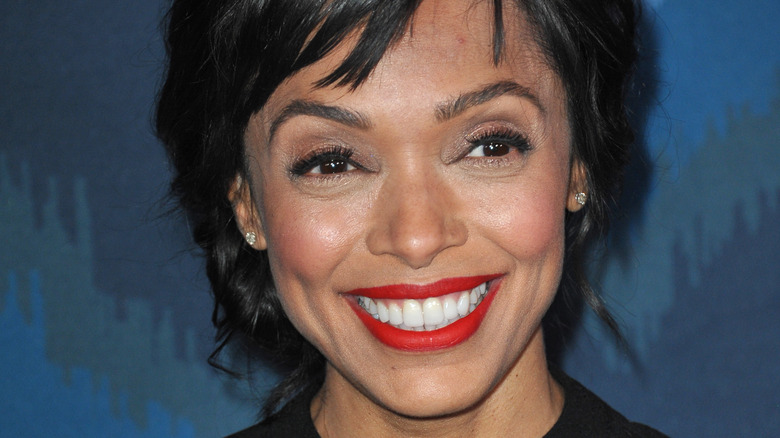 Shutterstock
"Bones" was the quirky FOX drama fans thought would never end. Running for 12 seasons, the odd drama was a hodgepodge of crime, comedy, and romance. The main characters, Dr. Temperance "Bones" Brennan (Emily Deschanel) and Seely Booth (David Boreanaz) work with a team of medical experts, scientists, and techies to solve murders where the evidence is nothing but the bare bones.
Tamara Taylor was a prominent member of the team, brought on during Season 2. As Dr. Camille Saroyan, she played a former police officer and coroner who kept things in order at The Jeffersonian Institute, the fictitious Washington, DC government building where forensic specialists would periodically consult with the FBI. As a former flame of Booth, Dr. Saroyan's presence added to the back-and-forth tension in the group. Booth and Brennan's will-they-or-won't-they storyline was a constantly part of the show, and Dr. Saroyan kept a watchful eye, ensuring the work would always come first.
After so many years on a hit show, some actors might need a break from TV. However, Taylor was hungry for more. Here's what she's been up to since "Bones" fininsed production.
Tamara Taylor loves an offbeat series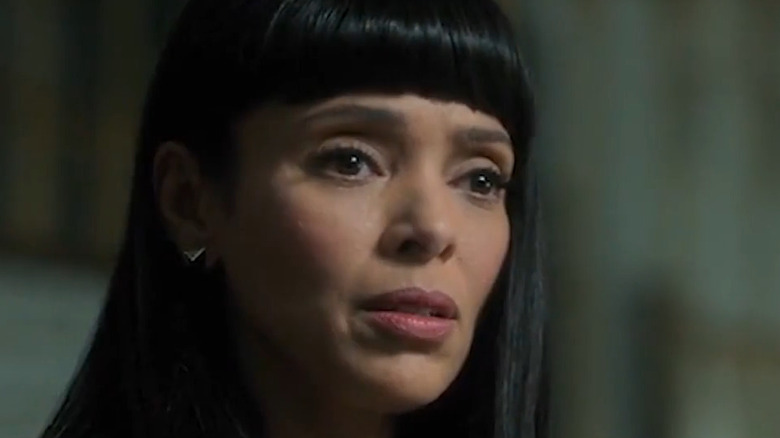 Netflix
After the "Bones" crew bid farewell, Taylor left the procedural world for the Netflix science fiction drama "Altered Carbon." In the first season, she played Oumou Prescott, a high-powered lawyer working for a wealthy family. Her character clawed her way up the ladder, with no intention of giving up her elite status. When she's framed for murder, she becomes a police informant, working with the same people she often regarded as inferior.
Taylor's next TV role was also a giant leap from her Jeffersonian days. In "October Faction," she portrayed Deloris Allen. The Netflix series follows an upstate New York family, where the parents have the secret occupation of hunting supernatural creatures that prey on humans. Motivated by her father's death, Deloris joins the Presidio Foundation, and dedicates her life to the covert operations of the syndicate. On her character's struggle to divulge her mysterious career to her children, Taylor told TV Insider, "She's walking this razor's edge where she's trying to figure out how to present what she and Fred do without completely upsetting the balance of the family." Unfortunately, the show didn't resonate with fans, and Netflix canceled it after a single season.
Tamara Taylor shakes up a criminal enterprise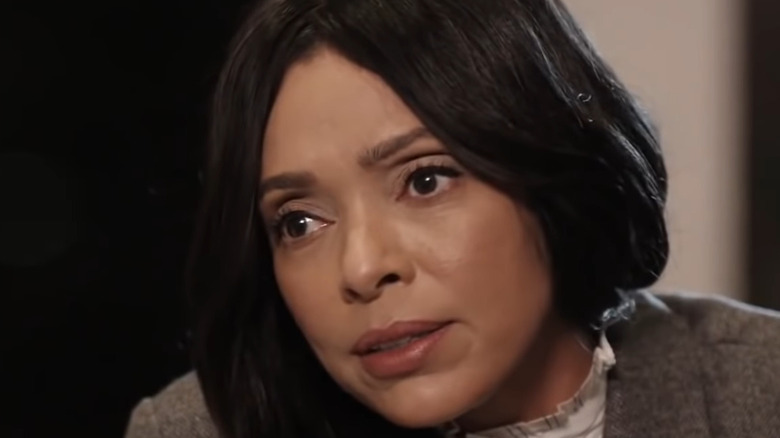 NBC Universal
The latest addition to the "Law & Order" franchise is the highly-anticipated "Law & Order: Organized Crime." Christopher Meloni returns as Elliot Stabler, the emotionally charged SVU detective who shocked fans when he left partner Olivia Benson (Mariska Hargitay) high and dry. He's back in New York after working in Italy on crimes involving big time gangsters.
In the premiere episode, Stabler's wife is tragically killed in a car bomb meant for him. When he puts the pieces together, he narrows his focus on the shady entrepreneur Richard M. Wheatley (Dylan McDermott). A significant piece of the puzzle leads Stabler to Wheatley's ex-wife Angela Wheatley, played by Taylor. She puts on a facade as a straight-laced professor, but her relationship with her ex-husband — and involvement in his dirty deeds — is more important than Stabler knows.
The Canadian actress recently spoke with "Q on CBC radio about joining a show with such a huge legacy, saying, "To be part of the Dick Wolf universe – I don't think I understood what was going on, truly." Later in the interview, Taylor reflected on the first cast Zoom meeting being the moment she ultimately understood the impact of the new series. If this version of "Law and Order" takes off, we could see Taylor sticking around for a while.