The Vikings: Valhalla Episode 1 Moment That Went Too Far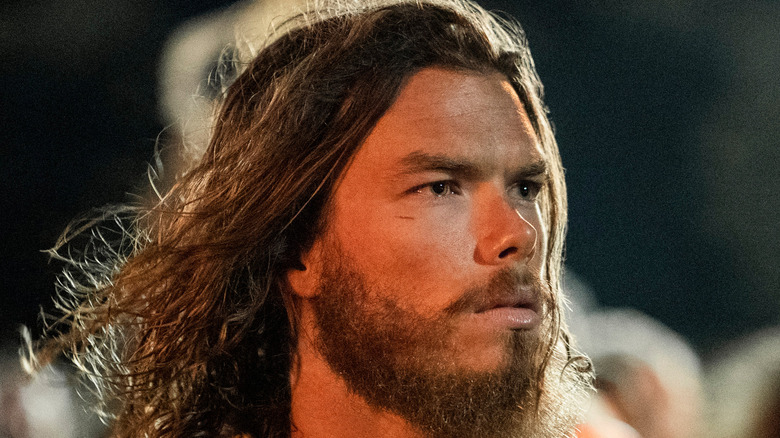 Bernard Walsh/Netflix
Following the six-season run of the History Channel's "Vikings," Netflix is seeking to repeat that success with a sequel series: "Vikings: Valhalla." While the original series had the unfortunate task of competing with the likes of "Game of Thrones," with critics divided on whether or not it succeeded (via Rotten Tomatoes), "Valhalla" may only have to compete with fellow Netflix hit "The Witcher."
The series follows the decline of the Viking Age at the beginning of the 11th century. Following the St. Brice's Day massacre, the remaining Vikings come together to build an army, the sole purpose of which is to get their revenge on the English. Their efforts are made more complicated as they battle internally over their conflicting Pagan and Christian religions. The show centers around the exploits of Leif Eriksson (Sam Corlett), his sister, Freydis Eriksdotter (Frida Gustavsson), Harald Sigurdsson (Leo Suter), Olaf Haraldsson (Jóhannes Haukur Jóhannesson), and King Canute (Bradley Freegard).
Like its predecessor, "Vikings: Valhalla" is not shy about portraying violence. The pilot episode went so far as to set the stage for what audiences can expect for the rest of the series, and one brutally violent scene in particular went too far.
The show didn't shy away from violence in the pilot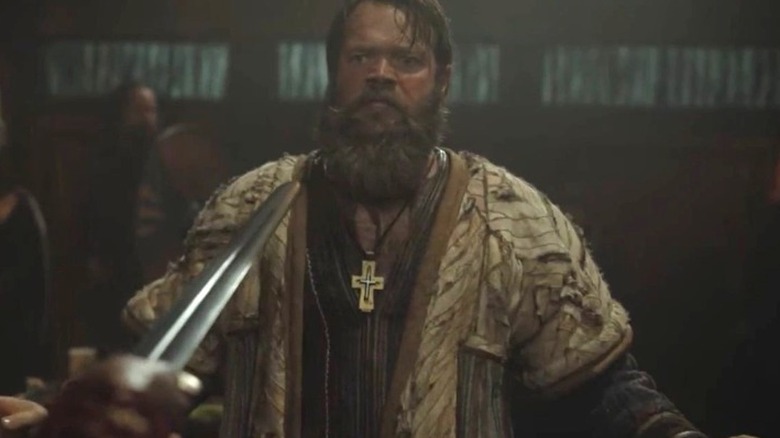 Netflix
The pilot's opening scenes see the English purging their lands of Vikings and the remaining Viking leadership recalling all of their people to Kattegat to assemble an army. Among those who make the journey are the Greenlanders Leif Eriksson and his sister, Freydis. It is revealed that his sister is coming to the shores of Norway for a reason other than revenge.
When she meets Harald, she shows him a scar on her back in the shape of a cross. The strong female Viking recounts the story of how a Christian Viking raped her repeatedly before carving up her back, telling her he is converting the Pagan to Christianity. This story sets up a scene at the end of the pilot episode where Freydis gets her revenge. During a feast to welcome the Vikings to a town where they sought shelter, Freydis uses everyone focusing on her brother as an opportunity to approach her rapist. In a moment of cold brutality, she plunges her knife into the man's chest and carves a cross.
The scene not only showed viewers her determination and strength but also proved the series would not shy away from tough topics such as sexual assault and brutal violence. The reality of what comes after her vengeance may be even harder to face than it was to watch the murder itself — at the end of the episode, it's clear Freydis will face retribution for her actions.
If you or anyone you know has been a victim of sexual assault, help is available. Visit the Rape, Abuse & Incest National Network website or contact RAINN's National Helpline at 1-800-656-HOPE (4673).