Why Station 19 Fans Get Frustrated With Grey's Anatomy Crossovers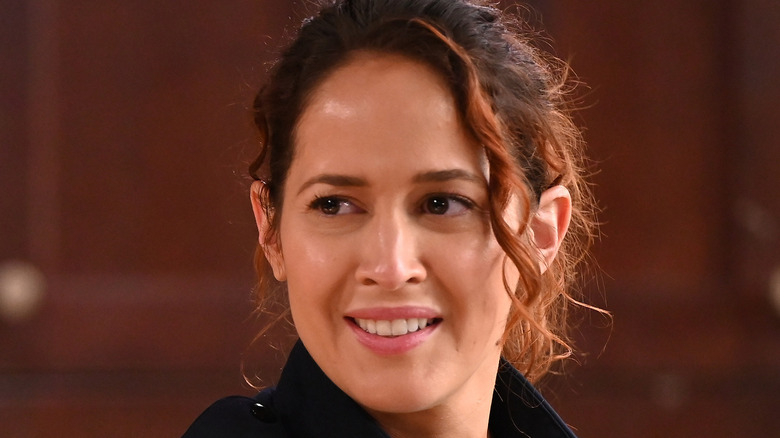 ABC
Ever since Shonda Rhimes, the creator of the fan-favorite show "Grey's Anatomy," formed Shondaland in 2005, she's created some of the biggest dramas on television. From political drama "Scandal" to the romantic period drama "Bridgerton" — the first series Rhimes has produced as part of her deal with Netflix (via The New York Times) — it seems like we're all living in Shondaland now.
But even with Rhimes currently focusing on her work with Netflix, her hold on television shows is still as strong as ever, as "Grey's Anatomy" recently got renewed for a record 19th season with Ellen Pompeo continuing as Dr. Meredith Grey. The spinoff show, "Station 19," also got renewed for a sixth season recently (per TVLine). "Station 19," like "Grey's Anatomy," is a Seattle-based drama looking into the personal and professional lives of the firefighters and paramedics working at Station 19. In what looked like the beginning of a possible "Grey's Anatomy" franchise, "Station 19" premiered in 2018 and has been going strong ever since.
One famous aspect of shows taking place in the same universe, as fans of the "One Chicago" franchise know well, are the crossover episodes. These episodes feature a continued story that transitions over from one show to the other. The result is that the fans get to see the characters and subplots they love appear in other shows that they may or may not normally watch. While it's a surefire way to boost the viewership of all the shows involved, the "Station 19" and "Grey's Anatomy" crossovers have managed to irk some fans.
Fans don't want to be forced to watch a show they don't normally tune in for
"Station 19" began as a backdoor pilot in the form of the "Grey's Anatomy" episode "You Really Got a Hold on Me" from Season 14. Now with numerous crossover episodes — especially the giant crossovers that mark a big event in both the shows, like season premieres or finales — fans of just one of the shows find themselves with many questions as their favorite show returns with a plot they know nothing about.
Fans shared their views on the worst part of the crossovers in a recent Reddit thread, and several of them expressed their frustration with the shows' recurring crossovers. U/fakevegetarian69 pointed out how the crossovers tend to feature major plot points, further explaining, "while I love both shows, sometimes I just want to watch one or the other. But then I have to watch the other to understand lol. I really don't mind it too much but I wish they would just let S19 be its own show sometimes."
U/Fertasd2 pointed out the absence of a defined order of watching the shows during crossovers, leading to confusion with fans. "I agree with the 'in order' part the most. I couldn't find anything on what is the official order at each crossover, so when I watch I [spoil] a lot to myself." Meanwhile, u/ogbuji said that they were "properly sick" of the crossovers. With another major crossover headed our way as both the shows return on February 24 (via TV Insider), it looks like the fans might face a similar situation and be forced to watch both shows again.