American Gods Renewed For Season 2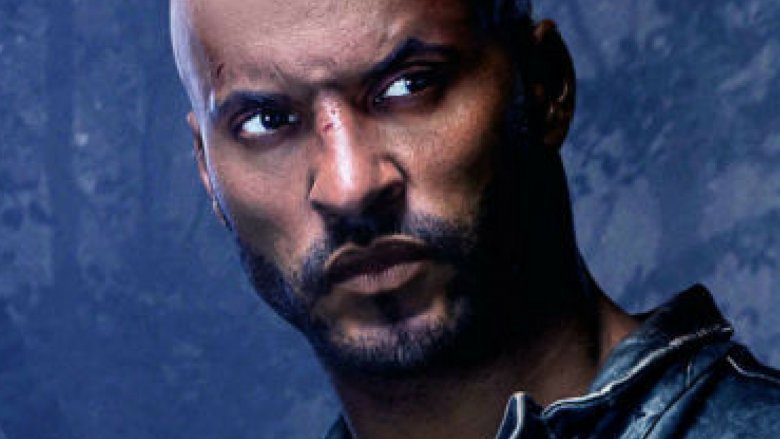 Starz only needed to see two episodes of American Gods to know they wanted more. According to The Hollywood Reporter, the network has renewed Bryan Fuller's adaptation of the Neil Gaiman novel for a second season.
The show follows Ricky Whittle's Shadow Moon, a recently released prison convict who finds himself working with a mysterious man named Mr. Wednesday (Ian McShane, an actor who probably looks very familiar), who he later finds out is actually the Greek god Odin. Shadow becomes entangled in a war between the ancient gods and the gods of new American obsessions like media, celebrity, and technology.
The cast also includes Emily Browning as Shadow's ex-wife Laura; Peter Stormare as Czernobog, the god of evil; Orlando Jones as Mr. Nancy, aka the African trickster god Anansi; Pablo Schreiber as the leprechaun Mad Sweeney; Gillian Anderson as the new god Media; and Crispin Glover as the villainous Mr. World. Kristen Chenoweth, Bruce Langley, Yetide Badaki, Cloris Leachman, Chris Obi, Demore Barnes, and Mousa Kraish also appear. Gaiman, who also wrote Stardust, Coraline, and the Sandman comics, executive produces the series, which comes from Hannibal and Pushing Daisies' Fuller and Heroes' Michael Green.
"Bryan Fuller, Michael Green and Neil Gaiman have evolved the art form of television narratively, structurally and graphically with American Gods, and we're thrilled to be working again with these artists as they continue to build the worlds and wars of the gods," Starz programming president Carmi Zlotnik said in a statement, adding that the show's first episode drew nearly 1.6 million viewers with seven days of delayed viewing factored in, impressive for the cable network.
"American Gods has been a ground-breaking series born out of belief and it's thrilling to be partnered with Starz to continue this ambitious story," added FremantleMedia North America's Craig Cegielski. "Neil Gaiman, Bryan Fuller and Michael Green have ignited a conversation through cinematic magic, presented through a diverse ensemble of actors that continue to keep us engaged and inspired."
American Gods currently airs on Sundays at 9 p.m. on Starz.