Tom Holland Teases A Potential New Team-Up With Zendaya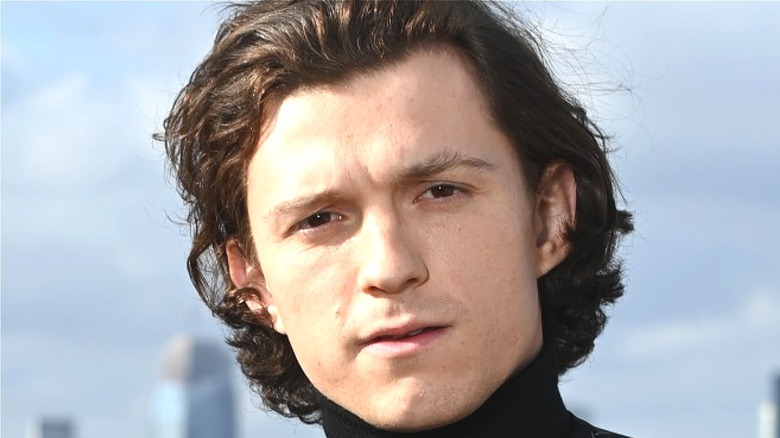 Pascal Le Segretain/Getty
Tom Holland was cast as the new Peter Parker in 2015 and his first solo film as the character, "Spider-Man: Homecoming" came out shortly after in 2017 (via IGN). "Homecoming" also introduced the new character, Michelle Jones-Watson, played by Zendaya, who revealed at the end of the film that she goes by "MJ." Marvel Studios President Kevin Feige confirmed to Den of Geek that Zendaya's character was not the same as the Mary Jane that Spider-Man fans were used to, but that they gave her the same initials to "remind [audiences] of that dynamic." 
Regardless, the relationship between Peter and MJ proved to be one of the best parts of the new "Spider-Man" films, as Holland and Zendaya's palpable chemistry elevated the on-screen budding romance. Plus, as fans know, the two began dating in real life, which definitely didn't hurt the on-screen chemistry for the sequels.
Now, with 2021's "Spider-Man: No Way Home" released and details of a fourth "Spider-Man" film still vague, it may be some time before we see Holland and Zendaya on screen together again, much to the dismay of fans of the duo ... or will it? Holland teased the possibility of a new team-up with Zendaya in a recent interview. 
Holland really wants to make an appearance in Euphoria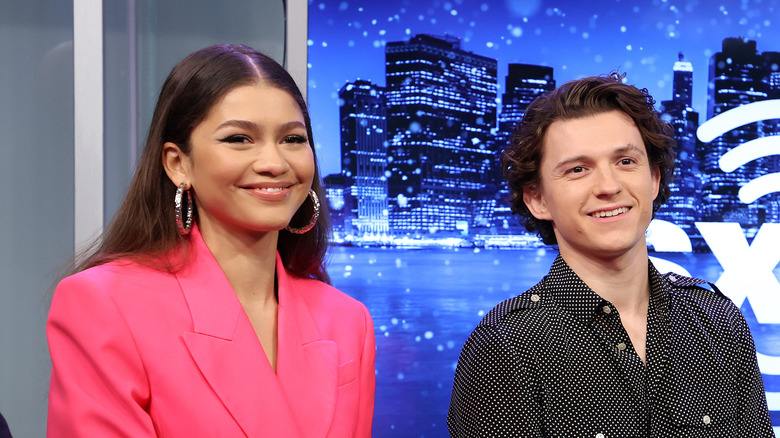 Cindy Ord/Getty Images
In a recent "Puppy Interview" with Buzzfeed (in which stars answer questions while they play with adorable puppies), Tom Holland discussed everything from his favorite stunt in the newly released "Uncharted," to whether or not he has begun preparing to portray legendary actor-singer-dancer Fred Astaire. Holland was also asked if he could guest star on any TV show, past or present, which show he would pick. Holland picked one of the most popular shows currently airing: HBO's "Euphoria."
Holland said, "I would be in 'Euphoria.' I think I'd be a really good Maddy. I'm a big 'Euphoria' fan. I love the show and I love Season 2. I visited a lot while they were shooting it, and I really really enjoyed it. I would love to guest star. Or just be an extra in it." As if the thought of Holland guest starring on the show wasn't exciting enough for his fans, Holland then teased even further and said, "Or maybe I am and you just don't know."
This isn't the first time that Holland has expressed interest in showing up on "Euphoria." In December of 2021, during an interview for "No Way Home" alongside Zendaya, he told IMDb, "Listen, I have been petitioning for [a 'Euphoria' cameo] for a long time and it has not happened yet and I'm very disappointed." Zendaya responded, "Okay, let me talk to some people. HBO, get them on the phone."