Spider-Man 4 - What We Know So Far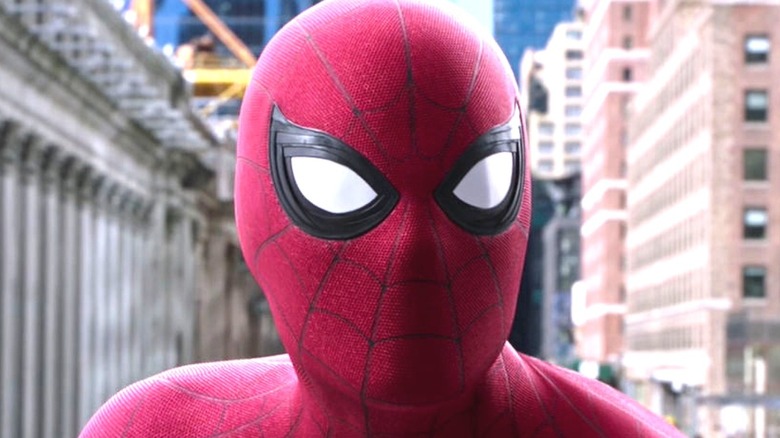 Columbia Pictures/Sony Pictures Releasing
The following article contains spoilers for "Spider-Man: No Way Home."
After months of anticipation and TikTok conspiracies, "Spider-Man: No Way Home" flung its way into theaters with monstrous acclaim. It was a massive hit with critics and audiences alike, currently standing at a 94% rating on the Tomatometer. It also smashed box office record, garnering the biggest weekend debut of any film during the pandemic as well as the third highest-grossing weekend globally of all time. It's clear audiences had a case of Spidey-fever, and now that "No Way Home" is out there for the world to watch and dissect, there's only one question on fans' minds: "When will we get 'Spider-Man 4?'"
The ending of "No Way Home" certainly sets the stage for more web-slinger stories to come, but given how secretive Marvel was about this last film, it makes sense for them to keep a tight lid on the next installment. So what do we know so far about "Spider-Man 4?" It may not be much, but here's what we have to go off of.
What's the release date for Spider-Man 4?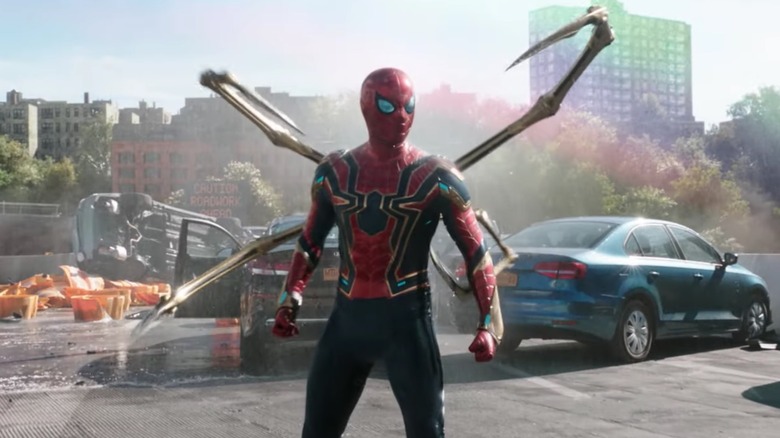 Columbia Pictures/Sony Pictures Releasing
For as long as Spider-Man has been in the Marvel Cinematic Universe, the studios have been fairly consistent in getting a new film out once every two years. "Spider-Man: Homecoming" came out in 2017, while "Spider-Man: Far From Home" was released in 2019. The "Home" trilogy culminated in the release of "No Way Home," which came out in December 2021. 
We may not have a specific release date yet for the next Spidey flick, but we do know Sony and Marvel Studios are hard at work getting it together. In fact, Marvel Studios president Kevin Feige put fans' fears to rest by confirming "Spider-Man 4" is in development in an interview with The New York Times, stating, "We're actively beginning to develop where the story heads next, which I only say outright because I don't want fans to go through any separation trauma like what happened after 'Far From Home.' That will not be occurring this time."
Assuming Marvel and Sony stick with the schedule they've had so far, it would make the most sense for "Spider-Man 4" to come out either late in 2023 or at some point in 2024. Keep checking back with Looper for more details as they become available.
What's the status of Tom Holland's casting in Spider-Man 4?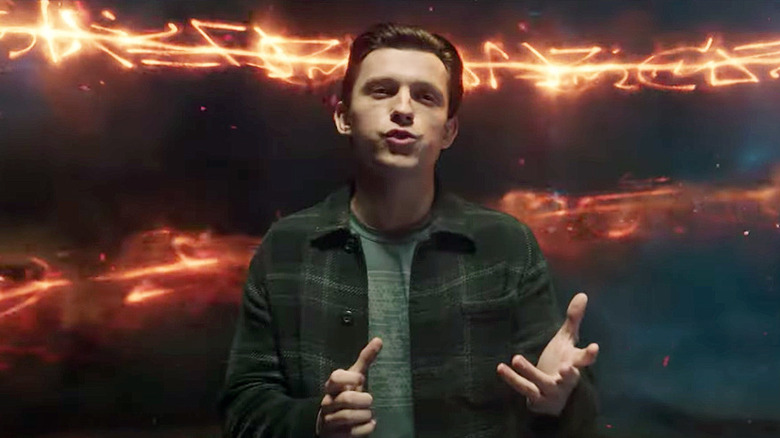 Columbia Pictures/Sony Pictures Releasing
Tom Holland has not yet confirmed whether he'll return for more "Spider-Man" movies, but the ending of "No Way Home" certainly sets the stage for him to continue donning the mantle. As you should know by this point, the film ends with Doctor Strange (Benedict Cumberbatch) completing a spell to erase Peter Parker's (Tom Holland) identity from the universe. Everyone, including his friends and family, forgets who he is, and the last we see of him, he's slinging through the city in a new homemade costume, seemingly prepared to continue being Spider-Man because with great power comes great responsibility. 
While Tom Holland's Spider-Man could certainly keep popping up, the actor has continually spread doubt on his future with the franchise. In an interview with The Hollywood Reporter, Holland mentioned, "There have been conversations about the future of Spider-Man. Whether it will be with me, I'm not too sure yet. Maybe I'll be a producer or something; I don't know."
There's also the conversation the actor had with GQ where he stated, "If I'm playing Spider-Man after I'm 30, I've done something wrong." If Peter Parker hangs up the suit for good, we can think of another web-slinger from the comics who'd make the perfect leap to live-action.
What else do we know about Spider-Man 4?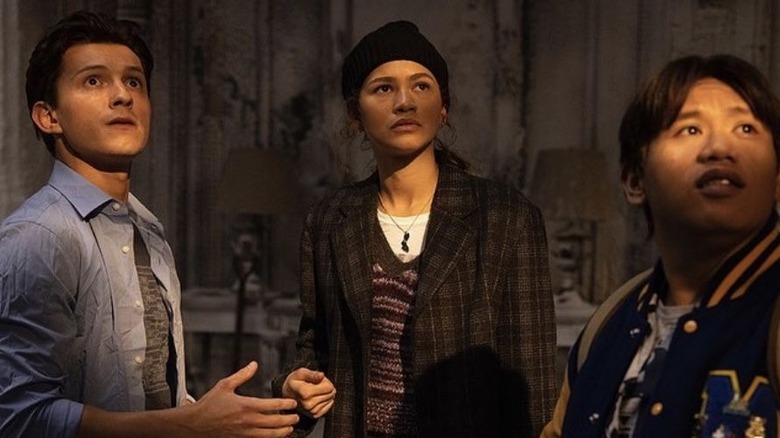 Columbia Pictures/Sony Pictures Releasing
The first three "Spider-Man" movies set in the MCU serve as an origin story of sorts for the web-head. It puts him in a position where he's entirely on his own; he lost Aunt May, and his best friends don't remember who he is. He's also been cut off from Stark Tech and the rest of the Avengers, so he should be more akin to the way he was in the comic books. It sets the stage for some intriguing developments, but as of right now, there's not much we know about what the plot of "Spider-Man 4" will entail. 
The mid-credits scene of "No Way Home" showed how the Venom symbiote is now in the MCU, so "Spider-Man 4" could pick up that loose thread. There's also the tease of Mac Gargan (Michael Mando), a.k.a. the Scorpion, from "Spider-Man: Homecoming." He appears in a post-credits sequence, and it's heavily implied he wants vengeance on the spider, so we could see him in a future installment. 
Then again, "Spider-Man 4" could go in a completely different direction. One thing's clear: Wherever there's Spider-Man, audiences undoubtedly will follow.