Freddie Highmore's Best Scene In The Good Doctor According To Fans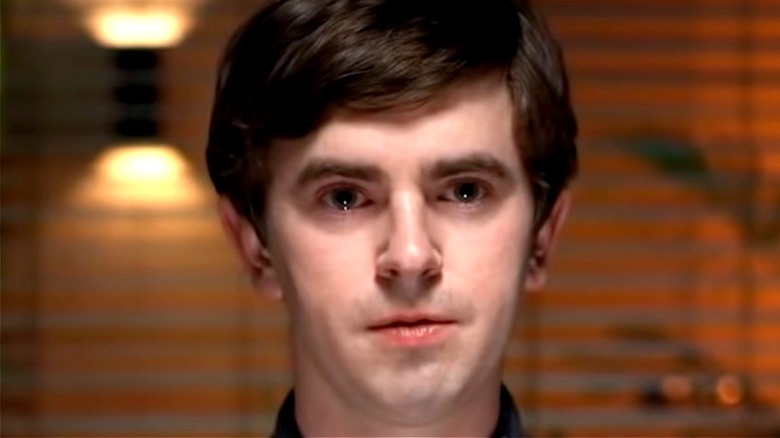 ABC/YouTube
ABC's "The Good Doctor" has given lead actor Freddie Highmore plenty of moments to showcase his acting prowess, with the "Bates Motel" star portraying Dr. Shaun Murphy, a young, autistic surgeon who often finds his savant abilities create strife within the fictional St. Bonaventure Hospital in San Jose, California. The series is an adaptation of a South Korean drama by the same name, but it has created its own identity through five seasons and more than 80 episodes (per IMDb). 
Highmore has received plenty of praise for his performance, including a Golden Globe nomination in 2018. His commitment goes beyond what's in front of the screen, too, with Highmore serving as an executive producer and even writing and directing episodes (via LA Times). For his performance, the actor is called on to not only lead a medical drama, which can have its own difficulties in translating complicated procedures and terms to the audience, but also to realistically inhabit his character's very specific personality that often leads to struggles and brings out the biases in others.
One such moment in Season 2 has been declared by some fans as Highmore's best acting on the show. 
Fans think Highmore deserved an Emmy for this raw performance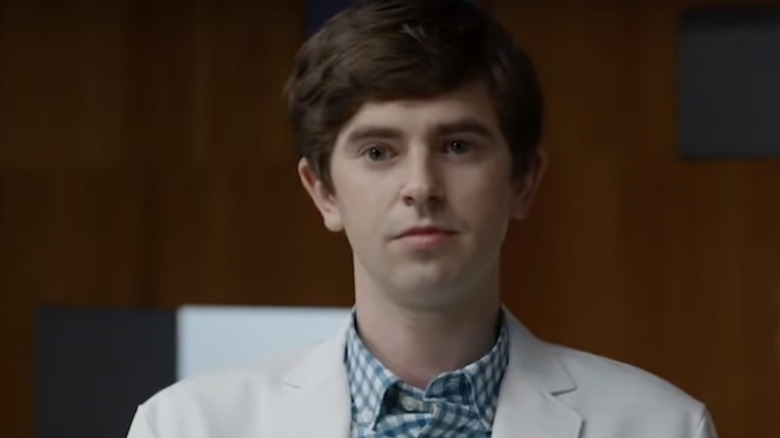 ABC/YouTube
In Season 2 of "The Good Doctor," Dr. Shaun Murphy's hospital gets a new Chief of Surgery, Dr. Jackson Han (Daniel Dae Kim). The personality clashes between Han and Murphy were evident from the beginning. 
Han takes issue with Murphy's bedside manner, or what he sees as a lack of it, though he recognizes the surgeon's undeniable skills. This leads to a transfer to Pathology where Murphy will not have to deal with patients directly. Murphy confronts Han in the episode "Breakdown" after his expertise is relied on to save the life of a patient. Murphy declares "I am a surgeon!" over and over again after Han refuses to give his old job back. He goes on to insist Murphy's refusal to accept his wishes proves his "immaturity." This clash even leads to Murphy's temporary firing. 
Fans were clearly on Murphy's side in the argument, unquestionably thanks to Freddie Highmore's performance. One Reddit thread insisted Highmore deserved award recognition for the scene: "This is definitely Emmy-caliber acting. And not just a nomination – the actual trophy," u/Fanbates said.
Other fans predicted Han knew he was pushing Murphy and wanted to "trigger" an outburst. "Han's basically implying that Shaun had the outburst specifically because he's autistic and not because he's been poking Shaun with a stick since he got there," Redditor u/jessbot36 theorized.
Murphy has come a long way since his firing, yet he still faces plenty of obstacles.