John Carpenter Wants To Make A Sequel To This Horror Classic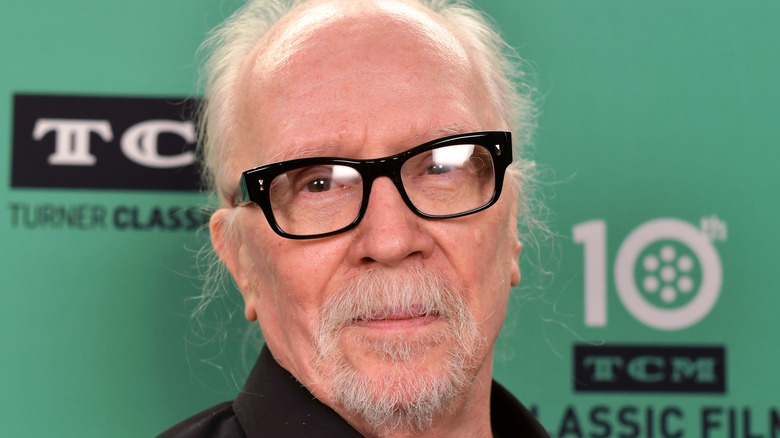 Emma Mcintyre/Getty Images
The horror genre has really expanded in the last decade with the rise of directors like Jordan Peele, Ari Aster, Robert Eggers, and Mike Flanagan. So-called "elevated horror" adds a much deeper subtext for audiences to explore, whether it's the racial politics of "Get Out" or the deconstruction of grief in "Hereditary" and "Midsommar." Longtime horror fans, though, realize that this is nothing wholly new — as many horrors are about something else other than just things that go bump in the night. Just look at George. A Romero's "Night of the Living Dead" for example: the zombie horror explores the social upheaval in America during the Civil Rights movement. That movie's sequel "Dawn of the Dead," takes aim at consumerism and greed with a "satirically funny" edge (via Empire Magazine). 
In the years since then, there have been a number of remakes, sequels, and reboots which all tackle famous franchises in different ways. Requels like 2018's "Halloween," balance the line between honoring their original predecessors while also passing the torch over to a new generation. That particular film was hugely successful, raking in $255 million (via Box Office Mojo) against a $10 million budget.
With that in mind, it's no surprise that original "Halloween" director and horror legend John Carpenter has had conversations about reviving one of his most famous non-"Halloween" movies.
John Carpenter says there have been discussions about The Thing 2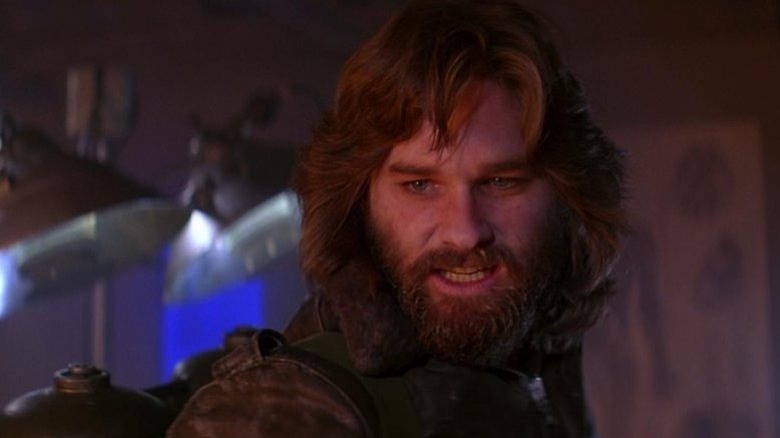 Universal Pictures
John Carpenter's "The Thing" is arguably one of the most celebrated horror movies of the 1980s, between an impressive cast, a uniquely paranoid premise, and some truly unhinged practical effects. The body horror classic sees a team of researchers in the Antarctic uncover an alien being that can replicate anything and anyone as it rips its way through the frozen base. And when speaking to Fandom's Kim Taylor-Foster, Carpenter revealed that he's had conversations about a sequel to "The Thing."
The subject came up when Carpenter was asked about which of his films he'd like to revisit. In response, the famous director said that he thinks more happens after the cliffhanger ending of "The Thing," explaining that, "Oh, man. Well, I just think there's another bit of a story to tell there, which I'm not going to tell you about." 
He didn't reveal where a potential sequel would go, and noted that movie concepts die all the time in Hollywood, but he noted "there have been some discussions about 'The Thing' and what we could do." Carpenter also teased that in his mind, Childs (Keith David) and MacReady (Kurt Russell) both survive their icy stand-off, saying "as far as we know, both those two main characters — Childs and MacReady — are still alive." He added, "They were alive at the end of 'The Thing,' so maybe they're still alive." But would the two stars be up for reprising their roles in a sequel? "I don't know. Maybe."
Well, let's hope they're interested, because a John Carpenter-directed sequel to "The Thing" could be very special.