The Bull Episode You Probably Forgot Starred Willa Fitzgerald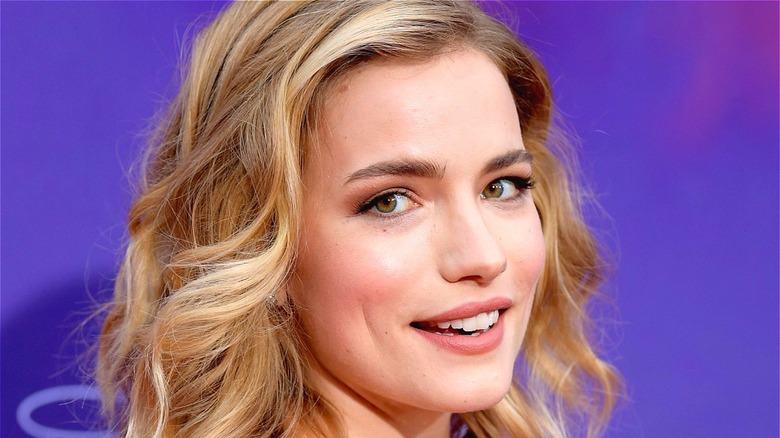 Jason Kempin/Getty
In terms of up-and-coming actors, Willa Fitzgerald is definitely one to watch. While her first project was the 2008 film "For the Love of a Dog," she quickly made the jump to television and started nabbing major supporting roles. In 2013 and 2014, Fitzgerald starred in the sixth season of the popular TV series "Royal Pains" as Emma Miller, while also playing Lola Laffer in the Amazon original series "Alpha House," which stars John Goodman (via IMDb).
Her breakout role is arguably playing Emma Duval in the first two seasons of "Scream: The TV Series." Emma, who is the original main character, is an introverted, well-liked teenage girl who is targeted by a new Ghostface killer, and her friends start getting killed one by one. After this starring role, Fitzgerald's career has continued to build, with the actor also starring in the short-lived series "Dare Me" and this year's critically-acclaimed Amazon original series, "Reacher," which currently has a 90% Certified Fresh rating on Rotten Tomatoes. Fitzgerald plays the character Officer Roscoe Conklin, who crosses paths with Jack Reacher (Alan Ritchson) after he is arrested for murder in her town.
As Fitzgerald's star continues to rise, fans of the actor might be surprised to learn more about her long history on television, including the role she had in an early episode of the series "Bull" on CBS. 
Fitzgerald played Susan Bryant in a late Season 1 episode
In case you need a quick review, "Bull" stars Michael Weatherly and focuses on his character of Dr. Jason Bull, a psychologist who uses his smarts and experience to understand and manipulate the jury in court cases. Willa Fitzgerald made her appearance in the series in its first season, back in 2017. 
In Season 1, Episode 11, "Teacher's Pet," Fitzgerald plays the character Susan Bryant, a high school teacher who is in a relationship with her student, Jordan (Jared Kemp). As the student is 17 years old, Bryant's technically not doing anything illegal, but Jordan's parents decide to go after her in a civil suit case, and they hire Bull. Of course, it quickly gets complicated when Jordan declares that he's fully in support of Bryant and that they are in love. Add to that a pregnancy and a reveal that the student isn't the father, and you've got enough drama to challenge even Bull.  
The episode is filled with plenty of twists, and fans of Fitzgerald can see the actor in a role that's a lot different from either "Scream: The TV Series" or "Reacher." Her appearance in "Bull" came right after her run in the former series ended, so it makes sense that she might've wanted to try something new. Fans new and old of Fitzgerald should certainly take a look at her performance in this great "Bull" episode.