Atomic Blonde Brings In $1.5 Million At Thursday Box Office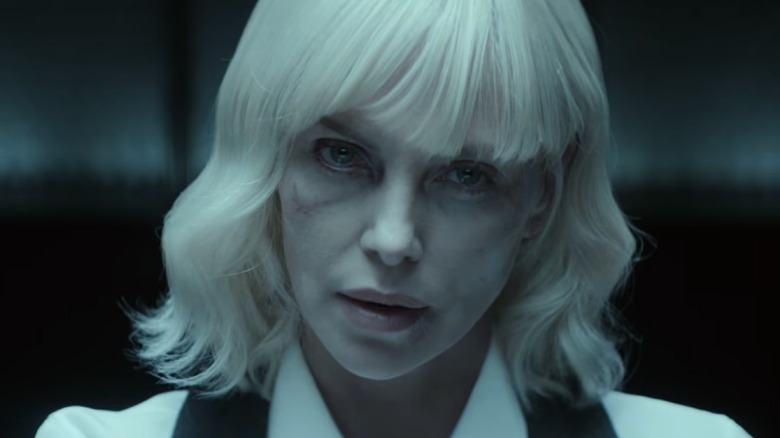 Charlize Theron kicked some box office butt on Thursday night, pulling in $1.5 million in previews for her action flick Atomic Blonde. (via The Hollywood Reporter)
Based on the graphic novel The Coldest City from Antony Johnston and Sam Hart, the film follows Theron as Lorraine Broughton, an MI6 spy trying to pick up a dossier containing information on who is murdering her fellow operatives in Berlin during the Cold War. The movie comes from John Wick director David Leitch, with James McAvoy playing a fellow spy and Sofia Boutella playing a French operative who Lorraine develops a complicated relationship with. 
Atomic Blonde's Thursday performance fits well with initial box office projections, which put it in the $20 to $22 million range. The film has mostly positive reviews, falling at a 77 percent on Rotten Tomatoes. It was made on a $30 million budget, so that opening, along with international sales and a hopefully strong hold from week to week, spells good things for Leitch's potential sequel plans.
This weekend's other big opening, The Emoji Movie, was less of a hit with critics, currently sitting at a zero percent on Rotten Tomatoes and being described as "weirdly unconvincing," uncomfortably aggressive in its product placement, and, in one of the few positive things to be said about it, "surface-level entertainment." The movie stars T.J. Miller as Gene Meh, a should be straight-faced emoji who goes on a quest to figure out who he truly is after realizing that he doesn't fit the mold of his counterparts. Maya Rudolph, Anna Faris, and James Corden also star, while Sir Patrick Stewart infamously lends his voice to the Poop Emoji.
Despite The Emoji Movie's awful reviews, the movie still brought in $900,000 in Thursday previews. Although this is less than Atomic Blonde, projections say that it could still end up coming out on to at the weekend box office. Children's entertainment is the most critic-proof, and The Emoji Movie has gotten a strong advertising push that could lead many kids to drag their parents to the theater. The movie, made for an estimated $50 million, is projected by the studio for a $20 million debut, with rivals putting it somewhere in the $25 to $27 million range.
Neither new film is likely to win the weekend, though. That honor will probably go to Christopher Nolan's Dunkirk, which impressed in its opening with $50.5 million. Nolan's films traditionally show strong holds at the box office, and Dunkirk should be no exception. Any drop of less than 50 percent should be good to let the film hold the top spot once again.
Then there's last weekend's surprise hit Girl's Trip, which opened to $31.2 million. The movie broke the curse of R-rated comedies this summer and should continue to bring in audiences as well. Luc Besson's Valerian and the City of a Thousand Planets, meanwhile, is poised to drop even further after a highly disappointing $17 million opening weekend.
While we wait to see who will take the box office crown in the last weekend before what will likely be a slow August, see some big budget movies that ended up bringing in less than $15 million.