Dunkirk Soars While Valerian Sputters At Weekend Box Office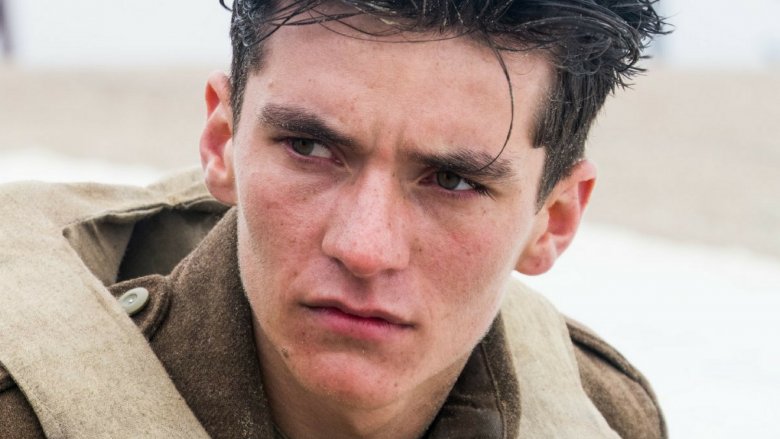 Dunkirk ruled the weekend. The Christopher Nolan-directed war film took top spot at the weekend box office, bringing in $50.5 million, a high figure compared to initial $30 to $40 million expectations.
Dunkirk tells the story of the 1940 evacuation of the French city of Dunkirk, where thousands of soldiers were left stranded on a beach surrounded by enemy forces. The movie is told from three perspectives: that of the soldiers on land, some of whom were stuck there for a full week; the British pilots in the air, coming to try and rescue them; and the boats, from both the Navy and civilians, coming to their aid by sea. Fionn Whitehead, Kenneth Branagh, Cillian Murphy, Mark Rylance, Tom Hardy, Harry Styles, James D'Arcy, Jack Lowden, Tom Glynn-Carney, and Aneurin Barnard star.
The film immediately received the love of critics, being hailed as a sure-fire Oscar contender that could finally bring Nolan the coveted best director statue. However, despite the high critical marks, initial box office predictions were low. The film bucked those expectations with the huge opening, which tops Nolan's Interstellar ($47.5 million) to become the director's second highest opening weekend for a non-Batman film, after Inception ($62.7 million).
Dunkirk's performance is especially impressive considering the fact that the film is expected to continue to have a strong hold throughout a slow August. The film aims to bring audiences back to theaters by shooting almost entirely on high-resolution IMAX cameras, a way of reinvigorating the cinema experience. "We're thrilled with the numbers, and we're thrilled with the partnership," IMAX CEO Greg Foster said to Variety. "The one-two punch of Chris' vision and the IMAX experience has once again proven to be irresistible to moviegoers in theaters."
The weekend's second place finisher, Girls Trip, was also a huge success story. The raunchy comedy starring Queen Latifah, Tiffany Haddish, Regina Hall, and Jada Pinkett Smith capitalized on its positive reviews to surpass initial $25 million expectations, bringing in $30.3 million. This is fitting with a frequent box office trend in which movies starring women and minorities are underestimated; however, it breaks another recent box office trend of R-rated comedies failing to find a foothold with audiences.
With just a $20 million production budget, this number is huge for Girls Trip, which now officially holds the title for the largest opening for a live-action comedy of the year thus far. The film, directed by Malcolm D. Lee, has also been a hit with audiences, earning an A+ Cinema Score (via The Hollywood Reporter), which means it should hold strong in weeks to come.
Recent blockbusters Spider-Man: Homecoming and War for the Planet of the Apes took third and fourth place, respectively, ahead of this weekend's other notable new release– Valerian and the City of a Thousand Planets, now a certified flop with just a $17 million opening weekend. The film, which earned a B- Cinema Score and middling reviews from critics, is directed by Luc Besson and stars Dane DeHaan and Cara Delevingne as two intergalactic special operatives tasked with saving the diverse metropolis of Alpha from a dark force threatening the peaceful city. 
Valerian was massively expensive, with an estimated $180 million budget. While some of the money was covered up in foreign pre-sales, equity financing, and tax subsidies, the low opening weekend is still a huge blow for Besson, who has already talked about having planned sequels to the film he has been working on for years. The international box office could still prove to be a savior for Valerian, but domestically, it is in the esteemed company of noted flop Jupiter Ascending, which opened to $18.3 million on a $176 million production budget.
You can view this weekend's full box office results below.
Top 10 Weekend Box Office Gross
1. Dunkirk: $50,500,000 (–), $50,500,000 Total Domestic Gross  
2. Girls Trip: $30,370,720 (–), $30,370,720 Total Domestic Gross 
3. Spider-Man: Homecoming: $22,010,000 (-50.2 percent), $251,711,581 Total Domestic Gross 
4. War for the Planet of the Apes: $20,400,000 (-63.7 percent), $97,750,914 Total Domestic Gross 
5. Valerian and the City of a Thousand Planets: $17,020,000 (–), $17,020,000 Total Domestic Gross 
6. Despicable Me 3: $12,714,475 (-34.3 percent), $213,322,700 Total Domestic Gross 
7. Baby Driver: $6,000,000 (-31.1 percent), $84,233,939 Total Domestic Gross 
8. The Big Sick: $5,000,000 (-33.9 percent), $24,539,378 Total Domestic Gross 
9. Wonder Woman: $4,630,000 (-31.9 percent), $389,033,279 Total Domestic Gross 
10. Wish Upon: $2,477,816 (-54.7 percent), $10,522,081 Total Domestic Gross