The Worst Storyline In NCIS Season 17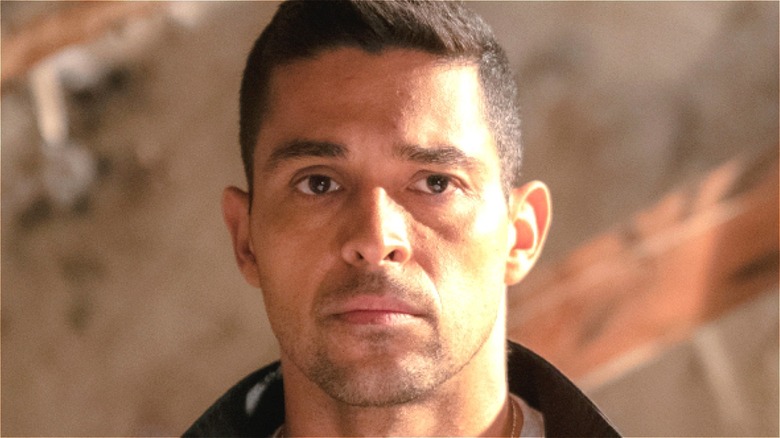 CBS
As enjoyable a show as "NCIS" is, perfection is a hard thing to achieve, especially in a show with so many seasons they're well into double digits.  As such, even the long-lived CBS military police procedural has had its ebbs and flows over the years. Fans are keeping tabs on the worst episodes of "NCIS," and many have opinions about various seasons' worst storylines, as well. 
The thing that has no doubt caused the makers of the show a few grey hairs of the Leroy Jethro Gibbs (Mark Harmon) variety is that there's no real way to know what the fans take umbrage with. The worst storyline in "NCIS" Season 1 is its less than realistic approach to video games. Season 15 had fans up in arms over the death of a particular character, and Season 12 didn't pay enough attention to DiNozzo's (Michael Weatherly) accurate characterization.
As such, reaching in the bag of least-liked "NCIS" storylines is bound to yield a surprise, regardless of the season. Let's find out which storyline gets the dubious honor in "NCIS" Season 17. 
People don't seem to like the Kasie-centric Dante Brown storyline as much as the rest of the season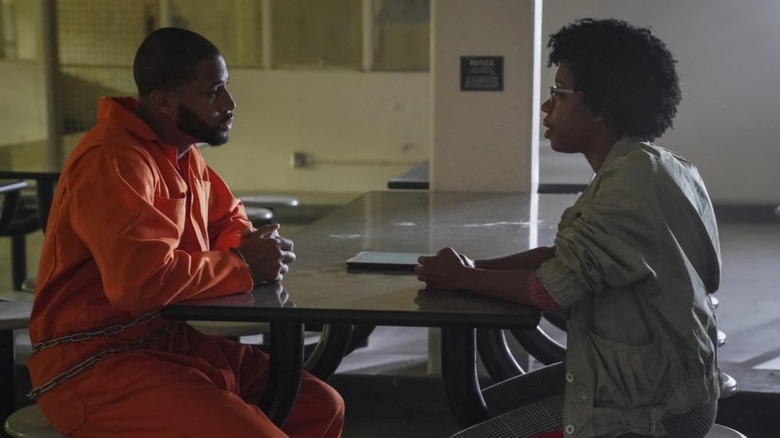 CBS
To locate the least-liked storyline of "NCIS" Season 17, let's start by homing in on the least-liked episode by taking a look at the season's IMDb ratings. While most of the episodes of the season are hovering around or above the 8.0 score — and the season finale, "The Arizona," sits at a very cool 9.2 — there's a noticeable dip in the first third of the season, thanks to Season 17 Episode 6, "Institutionalized." 
The episode focuses on Kasie Hines (Diona Reasonover), who succeeded her idol, Abby Sciuto (Pauley Perrette), after she left the show. The team suspects Kasie's incarcerated best friend, Dante Brown (Devale Ellis), of killing his cellmate, and Kasie has to find out the truth while also adhering to her professional standards as an NCIS specialist. The episode, which involves the first peeks at Kasie's life outside her job, also prominently features dogs, which is rarely a bad thing.
Now, while the episode is the worst-rated of the season, it's worth noting that its IMDb score is still a very respectable 7.4. In fact, even Reddit's discussion thread for the episode mostly offers mild criticism about pacing issues and some half-hearted grumbling. 
All in all, it seems that even this "least favorite" storyline of "NCIS" Season 17 is quite well-liked by the viewers, and the season is simply so good that even its least favorite moments are pretty great.