The DC Show You Didn't Know NCIS's Pauley Perrette Starred In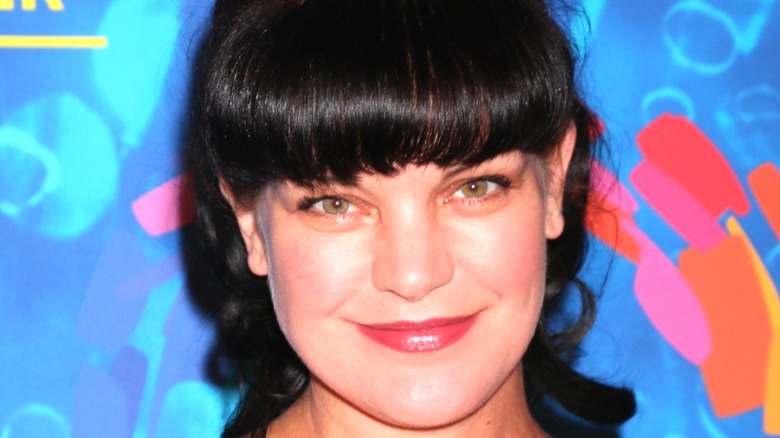 Kathy Hutchins/Shutterstock
Pauley Perrette was a beloved star of "NCIS" before her exit at the end of Season 15. In 2020, she announced on Twitter that she was officially retired from acting. Reportedly, Perrette departed her role in the long-running series partly because of a feud between her and Mark Harmon. She appeared in 354 episodes as NCIS Chief Forensic Scientist Abby Sciuto (via IMDb).
Known for her goth style and her love of loud music and highly caffeinated beverages, Sciuto became a staple of the series and has been credited with inspiring more women to pursue careers in STEM (science, technology, engineering, and mathematics) fields, according to Jezebel. In the real world, after her time on the series, Perrette established a scholarship for underrepresented undergraduate students interested in forensic science at the John Jay College of Criminal Justice. Explaining her decision to start the scholarship, Perrette stated that she did it primarily to honor her character's impact throughout the world.
Long before she donned pigtails or held a "Caf-Pow" on "NCIS," however, Perrette was a young actress looking for work. One role even avid fans of Perrette's might have missed is her role in the 1999 animated DC TV series "Batman Beyond."
Pauley Perrette played a cop in Batman Beyond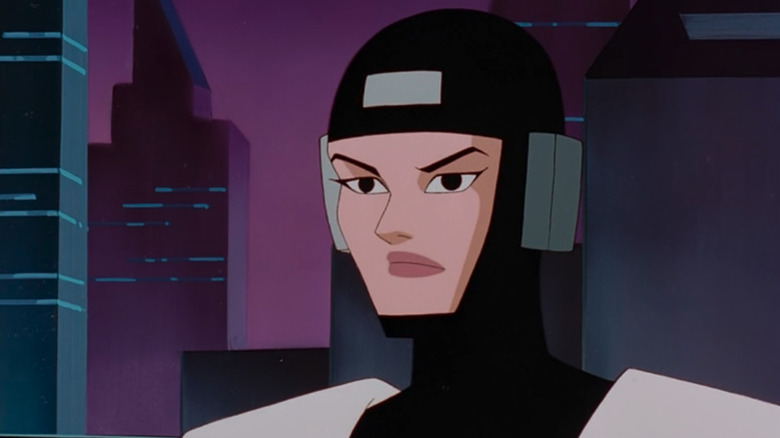 HBO
Pauley Perrette's character, an unnamed cop who subtitles refer to simply as "Female #1," only has two lines in Season 1, Episode 4 ("Golem"). After Willie Watt, a troubled high school student, steals a robot to torment his bully, the police are called to investigate the aftermath of the incident. With no trace of the destruction left, one of the witnesses to the event insists that a Golem recently wreaked havoc on the area.
In response, Female #1 replies questioningly, "Golem?" and Willie's father explains that Golem is actually a nickname for "Galvanic lifter machine" — a mechanism which he uses for construction. He is irate that his staff has lost the expensive and dangerous device and briefly attacks the man. Perrette's character stops him, however, saying, "Hey, hey! That's enough of that!" She adds that if the Golem is as big as he says, they surely couldn't have taken it far. Unbeknownst to either of them, the entire conversation is heard by Terry McGinnis, aka Batman (Will Friedle), whose cloaking device allows him to hide in the shadows.
Female #1 might not have been the breakout role she was hoping for, but it would eventually set Perrette up for the biggest project of her career.