Season 2 Of The Flight Attendant Just Hit A Major Production Milestone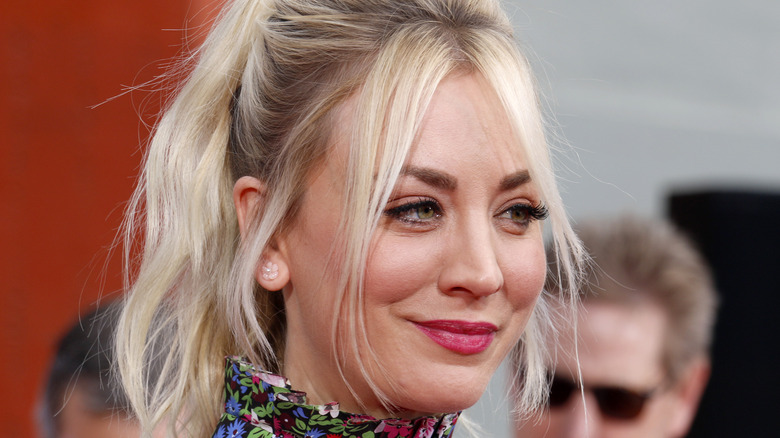 Tinseltown/Shutterstock
Kaley Cuoco has been hard at work filming and executive producing Season 2 of her hit HBO Max series "The Flight Attendant." Season 1, based on the book of the same name by Chris A. Bohjalian, introduces audiences to Cuoco's character Cassie Bowden. Cassie is a flight attendant who, after hitting it off with a passenger named Alex Sokolov (Michiel Huisman), spends a drunken night with the handsome stranger. When Cassie wakes up the following day and discovers Alex is dead, she must piece together the events of the night before and try to figure out who killed Alex, while evading the authorities and trying to stay alive.
Season 1 of "The Flight Attendant" was a critical success, with a 97% approval rating among critics on Rotten Tomatoes. Cuoco, who played Penny for 12 seasons on the CBS sitcom "The Big Bang Theory," received a 2021 Emmy nomination for outstanding lead actress in a comedy series for her role as the party girl turned amateur sleuth (per IMDb). The day after the December 17, 2020 Season 1 finale of "The Flight Attendant," Entertainment Weekly reported the series had been renewed for Season 2.
In March 2021, Deadline reported "The Flight Attendant" Season 2 will premiere in spring 2022. Those who have been eagerly awaiting Cassie's return will be happy to learn that "The Flight Attendant" just hit a major production milestone.
Filming for Season 2 of The Flight Attendant is finished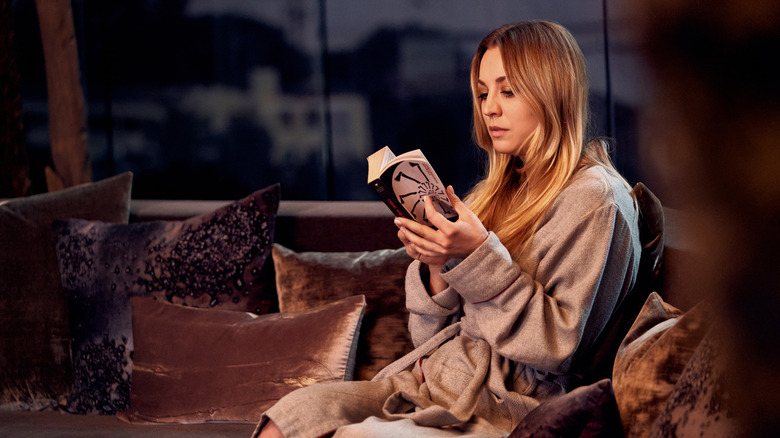 Karolina Wojtasik/HBO Max
Kaley Cuoco took to Instagram to reveal that filming on Season 2 of "The Flight Attendant" is finished. The actress posted a photograph of herself straddling a bike on the Warner Bros. lot with the caption: "That's an official wrap on season 2." She also included two short videos. One has the actress slowly collapsing to the floor, presumably after shooting her final scene, as the crew gives her a round of applause.
The other video features Cuoco minutes later, speaking directly to the crew. "This has been the strangest life imitating art, for me, that I've ever had in my career, and I would've never been able to get through this without each of you. One of you saved me each day for the last seven months," she says. Cuoco goes on to express her gratitude for everyone's hard work and acknowledges that even though she's "the face of all of this," she's "well aware" that the series is a team effort. 
The Season 1 finale leaves the door open for Cassie to explore her innate gift for detective work. Before "The Flight Attendant" was greenlit for a sophomore season, Cuoco told Entertainment Weekly that everyone involved had a "clear path for what season 2 would look like."
We'll have to wait a few more months to learn how Cassie navigates sobriety and her dual roles as a flight attendant and U.S. government asset in Season 2.